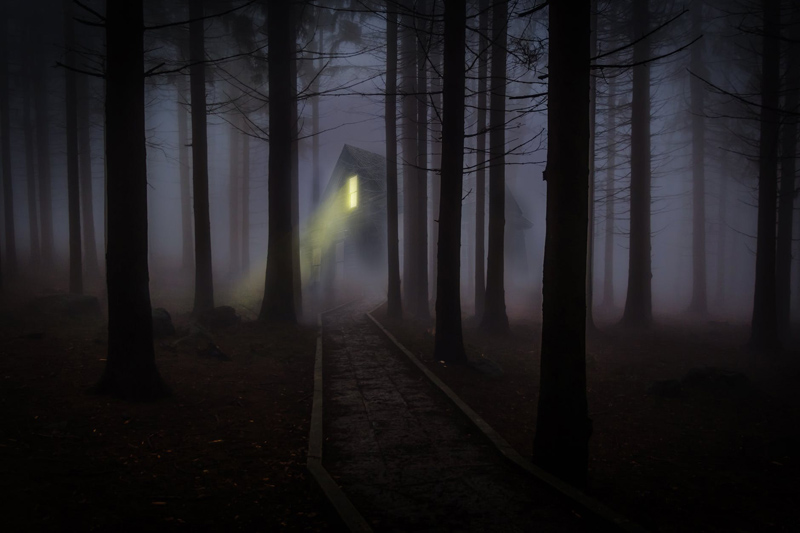 What can you do with child that's just too hard to handle? In ten year old Lilith Sullivan's case, her parents take some pretty drastic action and it lands them in jail and Lilith in a group home. Overwhelmed by the thirty-eight cases already on her desk, social worker Emily Jenkins doesn't need another, but then Lilith's plight so touches her heart that she can't turn away. Emily takes Lilith into her own home, and then her troubles really start.

Case 39 (2009) is one of several horror mystery thriller movies of the past few years to center around children who are mysteriously more than they appear to be. While not one of the best in its genre, Case 39 has enough going for it in terms of plot and performances to keep one watching to the end.

The early hook that drew me into the movie was the extremely creepy demeanour of Lilith's parents, Margaret and Edward Sullivan, supporting roles played by Kerry O'Malley and Callum Keith Rennie. Their initial interview with social worker Emily takes place in their dark, forbidding home. Edward refuses to speak and Margaret looks like a ghostly shadow of a woman. It's easy to believe that this is a house of horror from which poor Lilith must be rescued. Later we learn more about Ed and Margaret, with performances by O'Malley and Rennie that are underplayed to great effect.

The main roles in Case 39 are not so much underplayed as undemanding. Renee Zellweger stars as Emily Jenkins, who goes from being smiling, helpful and nice to shocked, bewildered and terrified (and finally brave and determined) as the movie progresses. Zellweger does it all properly, but you couldn't call it a challenging role for the actress. Similarly, Jodelle Ferland does everything asked of her as Lilith, but writer Ray Wright and director Christian Alvart don't ask a great deal. Lilith's transition from traumatized little girl to child-from-hell is too sudden; I would have liked to feel a slow burn of tension as the truth about her emerges.

Unfortunately we don't learn the whole truth about Lilith, and this was a slight disappointment for me. At the end of the movie the situation involving Lilith and Emily is resolved, but the mystery remains unanswered. Lilith has said that she was 'sent' (and we know by whom), but was she the only one to be sent, or are there more like her? Was she sent for any specific reason, or just for the hell of it?

On the whole, although Case 39 has a predictable storyline, it's a modestly satisfying movie. The horror element is mild, with only one truly disturbing scene in which the Sullivans try to get rid of their daughter once and for all.

For me, Case 39 is a one view only movie; worth watching on TV, but I would not want to buy the DVD, or see it a second time.


Note: I watched Case 39 when it aired on the SyFy channel.







Related Articles
Editor's Picks Articles
Top Ten Articles
Previous Features
Site Map





Content copyright © 2023 by Grace Rostoker. All rights reserved.
This content was written by Grace Rostoker. If you wish to use this content in any manner, you need written permission. Contact Grace Rostoker for details.