Hedgehog Salmonella Scare of 2012-13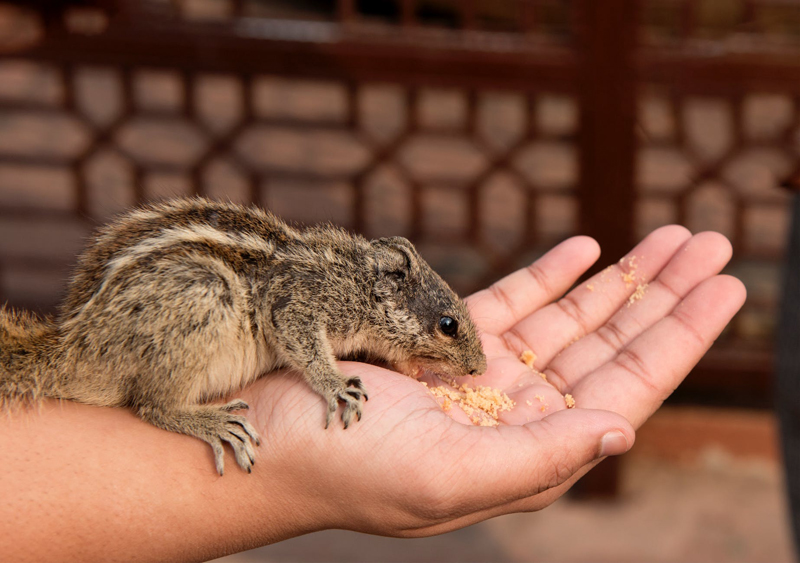 "Target: Hedgehog - The Salmonella Scare of 2012 - 2013," by Z. G. Standing Bear, International Hedgehog Association (IHA) News, Vol. 15, Issue 1, January-February, 2013, reprinted with permission.
The Origins of the Panic
As many of you know, hedgehogs are being targeted by the United States Centers for Disease Control (CDC) and the national media, among others, as a menacing carrier of the salmonella bacteria. This article seeks to assign those assertions into a more logical and educated perspective. Pet African hedgehogs have been a part of the North American scene since the early 1990s, when some 80,000 Central African and Algerian hedgehogs were imported from Lagos, Nigeria between 1991 and 1994. In 1994, the United States Department of Agriculture (USDA) placed a quarantine period on live animals being imported from countries harboring foot and mouth disease, thus making the further importing of African hedgehogs not profitable. The notion of pet African hedgehogs as potential disease carriers was virtually unknown until early 2005, when a preposterous article appeared on the CDC web site. Up until that time (from 1991 until 2005), either pet African hedgehogs were not zoonotic disease carriers or they had been flying under the radar up until the January, 2005 revelation.
In January 2005, CDC published an article by a veterinary student (and her professor, who may have just added his name to it) where virtually each and every "fact" cited was in error. The article was titled "Hedgehog Zoonosis" on the Centers for Disease Control web site and appeared at
Hedgehog Zoonosis
. This article, authored by Patricia Y. Riley (veterinary student) and Bruno B. Chomel (faculty member) of the University of California - Davis, on its face, is apparently an attempt to establish a publication record for its author (Riley) with the blind support of her professor (Chomel). It is evident that the authors had little or no experience with hedgehogs and that all of the material they present is a discordant and inappropriate mixture of various articles about hedgehog medical issues around the world. The result is a piece that has little to no relevance for the caretaker of pet African hedgehogs in North America or anywhere else. However, the beginning of the article implies that what is to follow is relevant.
The lack of knowledge of the authors about the pet hedgehog topic is most telling in the second paragraph, where almost all of the historical information they impart is patently incorrect. "These animals," it is stated, "originally arrived from Europe, Asia, and Africa." I know of no legal imports of hedgehogs from Europe or Asia and am relatively well informed that the vast majority of hedgehogs imported into the North American pet trade originated from Lagos, Nigeria.
The authors state that two species of hedgehogs are commonly seen as pets, "the European hedgehog, Erinaceus europaeus, and the smaller African pygmy hedgehog, Atelerix albiventris." The European hedgehog has never been imported into North America legally and are protected species in all countries where they are native except Albania. The two species that were imported into North America were the Central African hedgehog (Atelerix albiventris) and the Algerian hedgehog (Atelerix algirus), neither of which is a "pygmy," a term coined by North American pet importers, marketers, and breeders. The authors state that the importation of these animals as pets has been prohibited since 1991 due to "their potential to carry foot and mouth disease." Hedgehog imports in quantity began in 1991 and were stopped in 1994, after some 80,000 African hedgehogs were imported from Nigeria. Reasons cited at the time were that (1) a tick had been discovered on some hedgehogs and (2) ALL animal imports from all countries that had hoof and mouth disease were stopped. Although the authors are correct (finally a correct statement) in saying that persons who sell hedgehogs in the US are required to have a USDA license, they omit the fact that persons who sell all "exotic" animals as described under the Animal Welfare Act must be USDA licensed.
At this point in the article, it would have been judicious for the authors to correctly report, given the lifespan of the normal healthy hedgehog in captivity (four to six years), that virtually all of the entire living population of hedgehogs in North America now consists of the descendants of those original 80,000 hedgehogs imported from Africa. It would also have been wise to mention that the North American pet hedgehog population consists of hedgehogs that cannot hibernate nor tolerate sustained environmental temperatures much below 65 degrees Fahrenheit. In other words, the present situation of the pet hedgehog in North America involves an animal that must be kept warm and indoors. Given these facts, it is ludicrous to make wide ranging comparisons concerning the transmission of diseases to humans from pet hedgehogs by citing encounters with wild caught hedgehogs in Europe or other countries. Such a comparison is similar to asserting caution in caring for your domestic cat because someone caught an illness from a leopard in Botswana.
For those two situations of the transmission of salmonella purportedly passed on from hedgehogs to humans, it may be noted that the illness can be carried and transmitted by virtually all animals, including humans. Also, much was made of a single case of rabies found in a wild hedgehog in Hungary.
The authors state that "the risk for exposure to zoonotic agents is substantially increased for people rescuing sick hedgehogs or rehabilitating them. However, I must ask how this is different from those who rescue and rehabilitate ANY sick animal? The article concludes by urging those caring for hedgehogs to maintain a high degree of hygiene while doing so. Is this not the case when caring for ANY animal, exotic or not? Their conclusion also asserts that, "exotic animals do not make good pets." We wonder how such an authoritative statement can be made, especially in light of the lack of knowledge and experience displayed by the authors.
In addition to the patently false statements about the pet hedgehog history in North America and the inappropriate use of disparate "examples" in other venues, a main failing of the piece lies in its pejorative portrayal of the hedgehog as a singularly dangerous purveyor of contagious illnesses where they are no more likely to be so than any other animal. Indeed, in many cases pet African hedgehogs may be seen as less deleterious to the health of humans than other pets given that they must be kept inside and have a reputation of causing far less allergic reactions when compared to dogs and cats.
A New York State Department of Health Official Questions the Riley and Chomel Article
In a Letter to the Editor on the CDC web site in response to the Riley and Chomel piece, Dr. Melissa Behr, a specialist on animal diseases for the New York State Department of Health, offered the following critique:
"The article on Hedgehog Zoonosis reviews diseases transmitted from African and European hedgehogs to humans but does not compare their infectious potential to that of other animals and people. For example, cats and Yorkshire terriers are well-known vectors of ringworm, but this has not been highlighted in Emerging Infectious Diseases. Also, the reports of herpesvirus (including human herpes simplex) hepatitis described in the article occurred as fatal hepatitis in hedgehogs, whereas their owners apparently escaped unscathed. These cases appear to be "reverse zoonosis" that are dangerous for the pet but not its human contacts. Perhaps the misleading table in the article should be revised so that busy medical doctors don't jump to conclusions, and hedgehogs don't end up on the euthanasia list at shelters."
The Journal Pediatrics Picks Up the Gauntlet
The Riley and Chomel article, however, was to remain in the dustbin of discredited or undiscovered works. After all, the article offered no substantive information about the "dangers" of keeping pet hedgehogs. My response to the CDC in 2005 went unanswered, and I received an apology from CDC officials in 2012 when I inquired. But then, rising from the ashes in 2010, the journal Pediatrics published a silly article warning that exotic pets, particularly hedgehogs, should not be under the care of children under five years old (What makes that piece silly is that I would assert that NO pet should be under the care of children under five years old). Hedgehogs were again targeted based upon the erroneous Riley and Chomel CDC article and was cited in the Pediatrics article. Then MSNBC picked up the Pediatrics article and targeted hedgehogs one more time. So, now, from an obscure CDC article, an academic journal picks up the gauntlet five years later, citing the Riley and Chomel piece, and achieves national recognition via MSNBC. It will not be long before The Associated Press gets its hands on this, and the pet African hedgehog will be further demonized. Continued
Hedgehog: Salmonella Scare of 2012-13 continued
The initial response article was originally published in the IHA News, Volume 7, Issue 2, February 2005.
Hedgehogs (Complete Pet Owner's Manual) [Paperback] Only $5.77 plus FREE Shipping on orders over $25
This site needs an editor - click to learn more!

You Should Also Read:
Exotic Pet Site Map
Ferrets - A Complete Guide Paperback and Kindle
Hedgehogs - Interview with Z. G. Standing Bear




Related Articles
Editor's Picks Articles
Top Ten Articles
Previous Features
Site Map





Content copyright © 2023 by Z. G. Standing Bear. All rights reserved.
This content was written by Z. G. Standing Bear. If you wish to use this content in any manner, you need written permission. Contact BellaOnline Administration for details.