Hedgehog Salmonella - Who Is Infecting Whom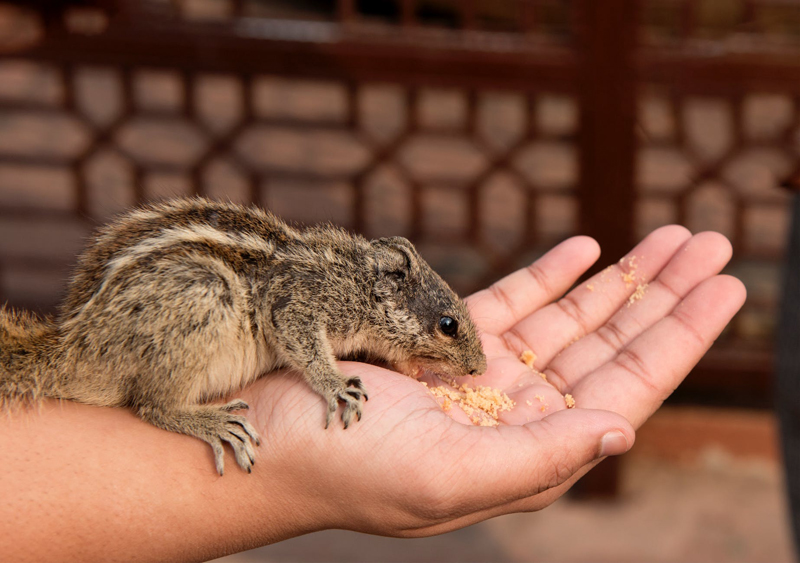 "Target: Hedgehog - The Salmonella Scare of 2012 - 2013," by Z. G. Standing Bear, International Hedgehog Association (IHA) News, Vol. 15, Issue 1, January-February, 2013, reprinted with permission.
Hedgehog: Salmonella Scare of 2012-13 continued from Find the beginning of this article here (part one)Hedgehog: Salmonella Scare
The 2012 Hedgehog Salmonella "Outbreak"
Then, in 2012, we have an "outbreak," according to CDC, of incidents of a particular strain of salmonella (salmonella typhimurium) - 20 cases spread over eight states where a pet hedgehog resides in the home of the human salmonella patient. Of these 20 cases, one case each is reported in Alabama, Illinois, Indiana, and Oregon, three cases each in Michigan, Minnesota, and Ohio, and seven cases in Washington state. Of these reported cases, one has resulted in death (Washington state) and 47% of cases involve children ten years of age or younger.
The "connection" to pet hedgehogs in this matter means that a pet hedgehog is in the household where the salmonella typhimurium was contracted. In my inquiry to the CDC on this matter, it was revealed that in only two cases of the 20 reported, was the hedgehog actually tested for this bacteria, and the results were positive. Of course, this means that zoonotic illnesses work in two directions – either the hedgehog passed the illness to the human, or the human passed the illness to the hedgehog.
The CDC estimates that about 1,000,000 cases of salmonella occur each year in the USA and some 20,000 require hospitalization. Some estimates place the number of annual cases of upwards of 1,400,000 cases. Most of these cases occur from contaminated food products, such as chicken and eggs. So, I would contend that in these 20 "hedgehog cases" the hedgehog got blamed simply because the hedgehog lived in the home where a salmonella case occurred. Otherwise, why has this "problem" not been identified over the last 20 years (as PulseNet has been in operation since 1996)? Even if these 20 cases could be directly attributed to hedgehogs (which I seriously doubt) the number 20 out of 1.4 million cases is statistically insignificant.
The Reaction from Paxton the Hedgehog
Paxton is a hedgehog that posts his opinions from time to time on the Yahoogroups list-server Pog-Chit-Chat, a list-server for hedgehogs. In reviewing this "outbreak" of salmonella typhimurium, Paxton was swift of observe an interesting fact about pet hedgehog life in North America. Paxton noted that humans are fond of giving pet hedgehogs toilet paper tubes as toys so they can engage in a pastime called "tubing," where the hedgehog places the cardboard toilet paper tube on her/his head and roams around, seemingly enjoying this "tunnel vision." It is essentially unknown as to why these hedgehogs enjoy this, but such are the mysteries of the universe (we still have not figured out self-anointing) for these creatures that are the oldest continually surviving live-bearing mammals on earth – they used to hang out with dinosaurs.
At any rate, Paxton is swift to point out that toilet paper tubes are provided to hedgehogs by humans as entertainment devices. Now, really, where do virtually all toilet paper tubes spend their entire working life? So, the logical question that follows is whether PulseNet also asks questions concerning the use of toilet paper tubes as entertainment devices for the pet hedgehogs. In other words, it seems logical (to Paxton and myself, anyway), this this salmonella strain is being given to the pet hedgehogs by their (otherwise well-meaning) human companions, rather than the other way around.
After all, pet hedgehogs are properly kept indoors and in relatively isolated enclosures. I have cared for over 350 hedgehogs long-term for fifteen years, and my average population here at the Rescue is between 35 and 50 resident animals. My primary orientation is to wash my hands thoroughly before handling the hedgehogs, rather than after (unless the hedgehog is in initial quarantine or afflicted with an illness such as mites or clostridium, etc.). Otherwise, I have no concern about catching anything from any of the hedgehogs in the regular population here.
Of course, once CDC officials have a chance to read this article, I can see an additional question added to the already very complex PulseNet questionnaire about salmonella for laboratories:
a. Does the household have a pet hedgehog?
b. If yes, does that hedgehog have a toilet paper tube as a recreational device?
Who Is Infecting Whom?
I sincerely applaud the efforts of the CDC to track infectious illnesses, but it seems that the tracking mechanism, at least in the case of animals appears to be one-sided and lays blame upon the animal rather than the human. Could it be that humans, given the overwhelming incidents of foodborne illnesses leading to salmonella, are passing his illness on to the cloistered pet hedgehogs? At least that seems quite plausible to me.
Dr. Z. G. Standing Bear is a criminologist and forensic scientist who has been involved in animal rescue since 1995 and hedgehog rescue since 1997. He is the administrator of The Flash and Thelma Memorial Hedgehog rescue, Inc., in Divide, Colorado, and is a member of the Board of Directors of the International Hedgehog Association.
PulseNet and Foodborne Disease Outbreak Detection
In order to understand the most recent chapter in the hedgehog salmonella alert, it is well to consider the methods by which the CDC examines and tracks "outbreaks" of illnesses that may be linked to animals and/or food sources. Since 1996, CDC uses a sophisticated computerized program called PulseNet to track reported illnesses according to a "DNA fingerprint" for bacteria making people sick. The program has produced some amazing results with a speed that is truly impressive. It tracks a cumulative database representing some half million isolates from food, the environment, and human foodborne illnesses. In a recent outbreak of Listeriosis, the PulseNet system was able to trace the origin of the illness to whole cantaloupes from Jensen Farms in Colorado. This took just seven days in Colorado and some 17 days in other states – truly a remarkable and exemplary public health effort. Contributing to PulseNet are 87 laboratories in all 50 states as well as other contributing federal, state, and local laboratories. There are many fascinating pages on the CDC as to how PulseNet produces illness outbreak data.
PulseNet triggered outbreak investigations have resulted in the recall of over one half billion pounds of contaminated food! More importantly, these investigations have identified unrecognized problems in food production and distribution. For further information on PulseNet, visit the CDC web site at www.cdc.gov/Features/dsPulseNetFoodborneIllness/dsPulseNetFoodBorneIllness_b626px.png
The initial response article was originally published in the IHA News, Volume 7, Issue 2, February 2005.
Hedgehogs (Complete Pet Owner's Manual) [Paperback] Only $5.77 plus FREE Shipping on orders over $25
This site needs an editor - click to learn more!

You Should Also Read:
Exotic Pet Site Map
Ferrets - A Complete Guide Paperback and Kindle
Exotic Pet Shopping




Related Articles
Editor's Picks Articles
Top Ten Articles
Previous Features
Site Map





Content copyright © 2023 by Z. G. Standing Bear. All rights reserved.
This content was written by Z. G. Standing Bear. If you wish to use this content in any manner, you need written permission. Contact BellaOnline Administration for details.