Chocolate Fondue Recipe Ideas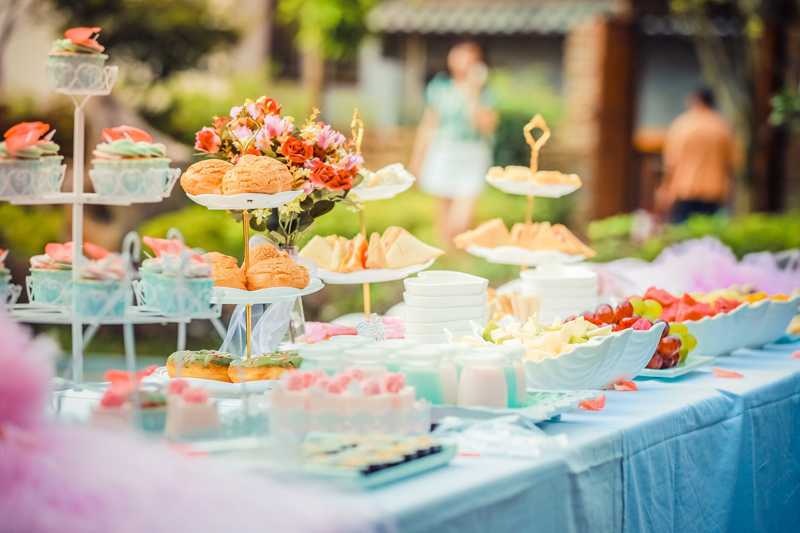 This treat is perfect for parties or a family fun night at home. A simple fondue recipe is great to have on hand.

Basic Chocolate Fondue
12 ounces good quality chocolate chips (semi-sweet or dark)
1 cup heavy whipping cream
1 teaspoon vanilla extract
Pinch salt

Preparation
Start by warming the cream over medium heat until tiny bubbles show. Add the chocolate and whisk until smooth and full incorporated. Immediately transfer to a fondue pot heated at low or with a low flame, or make straight from the fondue pot.

Fondue Tips
Although using a fondue pot isn't mandatory, it does make it easier and adds a certain sense of class when preparing for guests. Fondue pots can often be found at thrift stores and are relatively inexpensive. If you are using a regular pot, once the chocolate is melted put an oven mitt down on the table and place the pot on top and begin to dip. The chocolate may cool rather quickly if it is in a regular pot. However if you are using a fondue pot, with a little flame underneath it, the chocolate will keep nice and warm, and melted much longer.

To prepare chocolate fondue for a party, start by arranging the dippables on a platter or plates around the chocolate pot. Use a fondue fork, bamboo skewer to dip the fruit pieces and other dippables into the hot melted cream chocolate mixture. If the fondue begins to feel a little stiff, add a tablespoon of heavy cream and stir.

Additional Recipe Ideas
These simple ingredients can add flavor to a basic chocolate fondue recipe.

For an adult inspired treat, add a tablespoon or two of Bailey's Irish Cream to the chocolate. Other liquors such as Grand Marnier, Amaretto, or Kirsch are equally yummy.

A pinch of espresso powder can add bang to a basic recipe. Orange zest or grapefruit zest is easy way to create a slightly fruity chocolate.

White chocolate is always a nice change, and spiked with a dash of liquor or citrus zest becomes delectable.

Melted chocolate becomes the center for countless varieties of yummy dippables. Plus the chocolate can easily be flavored to create gourmet flavors and assortment. While great for a party, chocolate fondue is also the perfect way to end a romantic meal at home. Try these chocolate fondue recipes ideas.




Related Articles
Editor's Picks Articles
Top Ten Articles
Previous Features
Site Map





Content copyright © 2023 by Shalia Hayes . All rights reserved.
This content was written by Shalia Hayes . If you wish to use this content in any manner, you need written permission. Contact Shalia Hayes for details.