Super Bowl Appetizer Recipes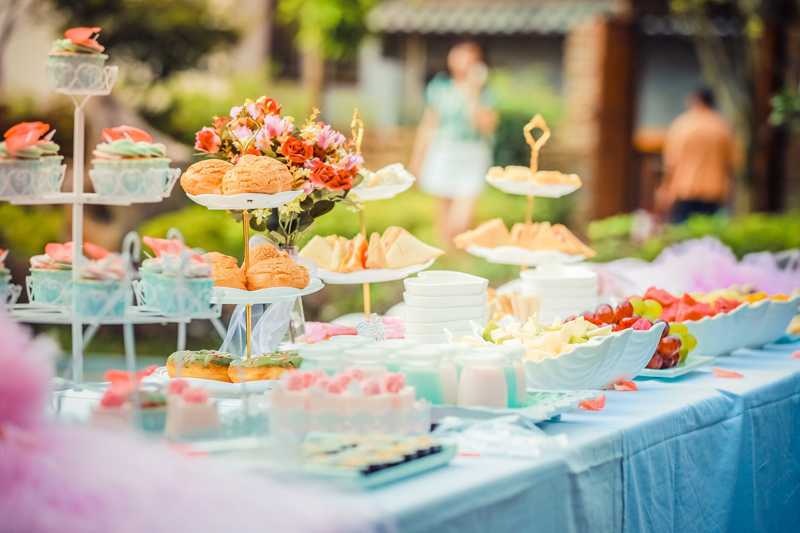 Super Bowl parties are great for sharing your yummy, easy to eat appetizers. Please your guest's taste buds with these simple appetizer recipes.

Stuffed Mushrooms

1/4 cup grated Parmesan cheese
1/4 teaspoon ground black pepper
1/4 teaspoon onion powder
1/4 teaspoon ground cayenne pepper
12 whole fresh mushrooms
1 tablespoon vegetable oil
1 tablespoon minced garlic
1 (8 ounce) package cream cheese softened

Preheat your oven to 350 degrees. Spray a baking sheet with cooking spray. Prep the mushrooms by cleaning them with a damp paper towel. Carefully break off stems and chop stems extremely fine, discarding rough end of stems. Heat oil in a large skillet over medium heat. Add garlic and chopped mushroom stems to the skillet. Fry until any moisture has
disappeared, taking care not to burn garlic. Set aside to cool. When garlic and mushroom mixture is no longer hot, stir in cream cheese, Parmesan cheese, black pepper, onion powder and cayenne pepper. Mixture should be very thick. Using a small spoon, fill each mushroom
cap with a generous amount of stuffing. Arrange the mushroom caps on prepared cookie sheet and bake for 20 minutes or until the mixture starts to bake out of the cap. These mushroom caps are easy to prepare and oozing with cheesy flavor!

Jalapeño Poppers

24 fresh jalapeño peppers (about 2 lb.)
1 pkg. (8 oz.) brick cream cheese, softened
1 pkg. (8 oz.) shredded cheddar cheese
8 slices cooked bacon, crumbled
¼ cup flour
2 eggs, beaten
Panko bread crumbs (about 1-1/2 cups)
2 cups oil

Cut a lengthwise slit in top of each pepper and scrape out seeds and veins. Combine the cream cheese, shredded cheese and crumbled bacon into a mixture and spoon into peppers. Roll peppers in flour; dip in eggs, then roll in cracker crumbs to evenly coat. Place each pepper in a single layer in shallow pan and refrigerate for 15 minutes. Next, heat the cooking oil in a medium saucepan to 375ºF. Add peppers in batches and cook for 3 minutes or until golden brown. Drain the poppers on paper towels prior to serving. These poppers have a nice spicy kick! Serve them with the following sweet dipping sauce!

Jalapeño Popper Dipping Sauce

1/4 cup light Karo syrup
1/4 cup grenadine or Maraschino cherry juice

Blend the ingredients well and chill for 1 hour prior to serving.

Bacon Guacamole Dip

5 slices cooked bacon, crumbled, divided
2 fully ripe avocados
1 small red onion, finely chopped (about 1/3 cup)
1 large fresh jalapeño pepper, seeded, finely chopped
1 large garlic clove, minced
2 Tbsp. fresh lime juice
½ tsp. kosher salt
Chips of your choice for dipping

To prepare the dip, first set aside 1 tablespoon of bacon. Mash the fully ripe avocados in a medium bowl. Add all remaining ingredients except for the chips and mix well. Refrigerate for 1 hour. Sprinkle the dip with reserved bacon and serve with the chips. As a tip, place both avocado pits in the guacamole before refrigerating. This will help prevent the guacamole from turning brown. This appetizer is fresh and great for a party dip!

Sloppy Jose Dip

2 tsp. oil
1/2 cup chopped onions
1 lb. ground beef
1 can (10 oz.) diced tomatoes and green chilies, undrained
1 pkg. (1-1/4 oz.) taco seasoning mix
1/3 cup cheese dip, divided
2 tbsp. sour cream
Chips or crackers for dipping

Combine all the ingredients except for the divided cheese sauce, sour cream and chips for dipping. Spoon the mixture into an airtight container and refrigerate up to 24 hours. Remove from refrigerator 30 minutes before serving. Stir dip and spoon into microwaveable dish. Microwave on HIGH for 5 minutes or until heated through, stirring after 3 minutes. Drizzle with remaining cheese sauce and top with the sour cream. Heat oil in medium saucepan on medium-high heat. Add onions and cook and stir for 1 minute. Next, add meat and cook for 10 minutes or until done, stirring occasionally. Drain and return to pan. Add tomatoes, taco seasoning and ¼ cup cheese sauce; mix well. Cook 2 min. or until heated through, stirring frequently. Spoon into shallow serving dish. Drizzle with remaining cheese sauce and sour cream. Serve with crackers or chips. Yummy!

Save yourself time by offering your Super Bowl partygoers these simple and tasty appetizers!





Related Articles
Editor's Picks Articles
Top Ten Articles
Previous Features
Site Map





Content copyright © 2023 by Shalia Hayes . All rights reserved.
This content was written by Shalia Hayes . If you wish to use this content in any manner, you need written permission. Contact Shalia Hayes for details.