Populating Your World With Somebodies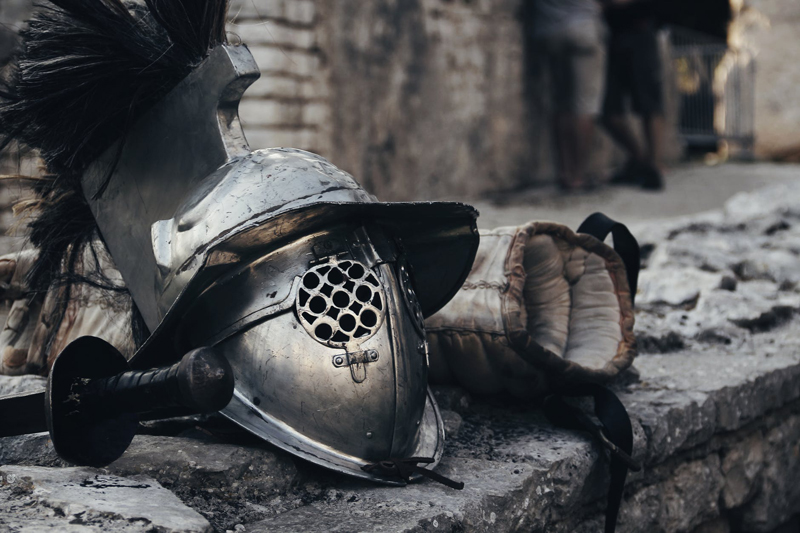 Character types come off a lot like personalized bestiaries. You've got roles to choose from (bartender, party-goer, militia, etc.) and all you do is make a few generic examples of each role. Then anytime the party encounters a person of these roles, you select one of the specialized types (the rude bartender, snobby party-goer, unseasoned militia) to draw from instead of the more generic role itself. There's at least two reasons you would want to do this, followed by some samples of how it's done; Following are the errors of "everybody" and "nobody" NPCs, focusing on the most likely interactions, generating run-of-the-mill folk and adding to them when the party takes an interest in them.

If every person in the campaign was created uniquely and had a well-developed story, the world would be an interesting place. Unfortunately that takes time away from preparing other things for the session and, inevitably, most of that prep will end up unused: not everyone can be "somebody." Nor should the GM assume everyone is uninteresting unless they play into the plot. Nameless and faceless people will neither hide your subtle main characters nor provide much interest for your party: everyone should not be a "nobody." It's impossible to predict every person each party will want to speak with every time.

Keeping all of that in mind you can figure out who the party is likely to talk with. Draw from that list to determine which types you should make – if they hit the bar every time they come to a new town then you should make a couple more 'bartender' types, but if they haven't paid any attention to what the local sheriff looks like then you can probably just leave that role to one or two types. Common people in my campaigns are shopkeepers, bartenders, town guards, guild members and errand-runners. Your party will differ at least a little, probably.

After making the list of roles you'll need, paint a picture of a person of that role as broadly as possible. Don't give them a name or any distinguishing personal characteristics. Which things will every person of that type possess? Town guards might always have a certain emblem on their cloaks, for instance, and errand-runners might tend to dress very lightly and speak quickly, using short sentences. This type isn't the end-all be-all for those roles as you can make more, but do keep the description as widely applicable as possible. Naming every bartender Jefé might get old for your players.

The finishing touch for each type is to add to it when necessary, never before. When the party interacts with this impatient shopkeeper in the village, you can improvise the rest of their personality. That way, instead of trying to remain faithful to details you've preordained as GM, you can keep the world malleable and think on your feet a lot more. It's best to remain focused on the moment your players are in rather than trying to juggle countless notes about minutiae best left up to on-the-spot decisions. Happy typecasting!


Related Articles
Editor's Picks Articles
Top Ten Articles
Previous Features
Site Map



Follow @rpgbellaonline
Tweet





Content copyright © 2023 by Leif Sutter. All rights reserved.
This content was written by Leif Sutter. If you wish to use this content in any manner, you need written permission. Contact Leif Sutter for details.