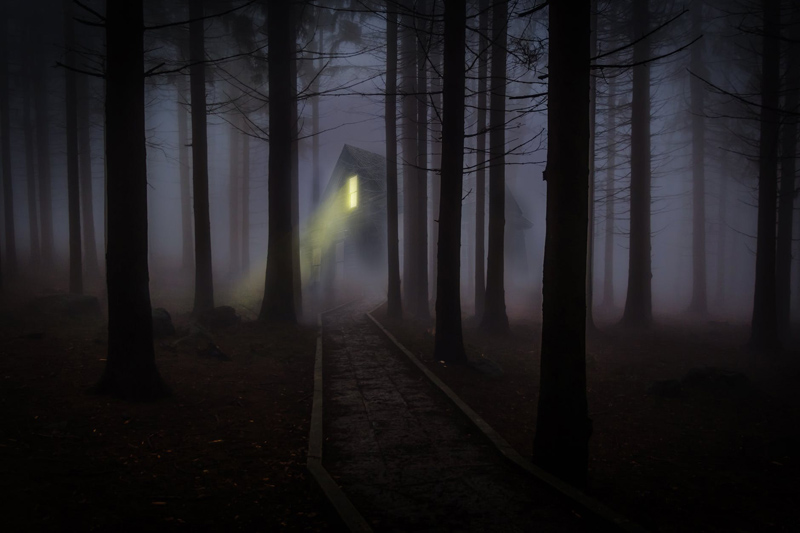 His wife and two children have left the city on vacation, so criminal psychology professor, Richard Wanley, decides to have dinner at his men's club. He meets up with two friends, Dr Barkstone and District Attorney Frank Lalor outside the club and they linger for a little while to admire a portrait displayed in the store window next door. The beautiful young woman in the painting evokes some mixed feelings in the three middle aged men, and Wanley expresses his belief that there is no excitement in his life anymore.

If Professor Wanley would like some excitement, his wish will soon be granted in The Woman in the Window (1944), a classic noir mystery thriller directed by Fritz Lang.

Lang, along with screenwriter Nunnally Johnson, creates plenty of nail biting suspense in this movie, which is based on the novel Once Off Guard by J H Wallis, published in 1942.

All the elements of film noir are present – the shadows, a murder, blackmail and a beautiful woman – but the characters who find themselves caught in this web of circumstance are not like those usually found lurking in the dark corners of the genre. Richard Wanley, for all his knowledge of the criminal mind, is almost a cliché of the mild-mannered professor. And Alice Reed, the portrait's subject, is unworldly enough to be mixed up with entirely the wrong kind of man.

Later, pausing again to admire the portrait, Wanley is surprised to see the model herself reflected in the window. They talk, and he agrees to continue their conversation over drinks at her apartment. It's an innocent occasion that descends into chaos when Alice's lover arrives and gets entirely the wrong idea about Wanley's presence.

There is a scuffle, and the lover is unintentionally killed. Although they barely know each other, faced with a situation that would destroy both their reputations, Wanley and Alice reach an uneasy agreement to dump the body and cover up the murder.

At first it looks as though the plan will work, but then the police and Wanley's District Attorney friend uncover more and more clues. A blackmailer threatens Alice, and Wanley's guilt overwhelms him as he slides deeper and deeper into deceit.

Edward G Robinson is in excellent form as Wanley. Often playing a gangster or villain, the actor is just as convincing as the unassuming and genial professor. Joan Bennett as Alice Reed makes a good femme fatale, with a touch of naivety included. She went on to make several more noir movies. Familiar face Raymond Massey plays DA Frank Lalor, and Dan Duryea appears later in the movie as the blackmailer.

The criticism most often levelled at this movie is the happy ending that Fritz Lang was obliged by the studio to tack on to his preferred, and much darker, conclusion. The Production Code of the time forbade the appearance of anyone seeming to get away with murder.

And yet was this murder in the true sense? The death was unintended. Everything that followed was for the sake of concealing an accident. Perhaps this is part of what makes The Woman in the Window such an enduring classic noir.






Related Articles
Editor's Picks Articles
Top Ten Articles
Previous Features
Site Map





Content copyright © 2023 by Grace Rostoker. All rights reserved.
This content was written by Grace Rostoker. If you wish to use this content in any manner, you need written permission. Contact Grace Rostoker for details.