Prepare for a Successful Show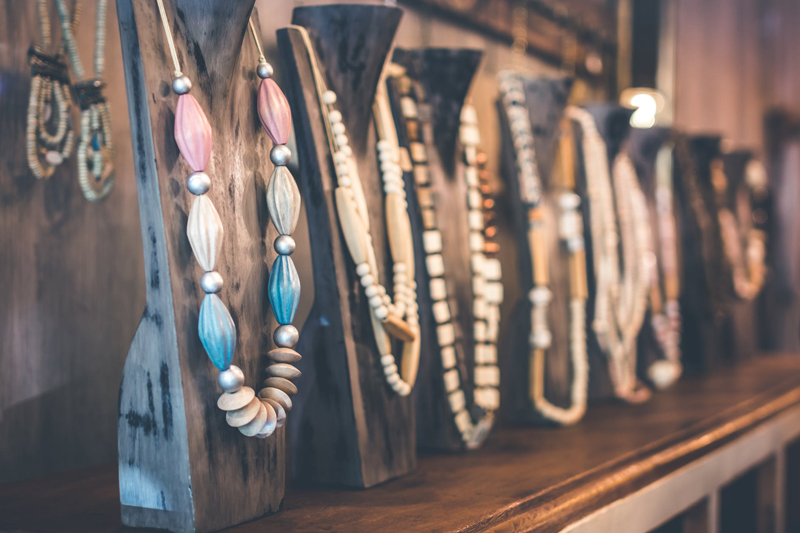 Planning and taking care of business ahead of time will contribute to a successful show. These tips will help get your there.

Read your contract.
The contract and rules and regulations are very important to follow. Know your exact booth size. Do you need to provide a tent or tables and table covers? If electrical outlets are available, do you have to request them? Know the setup times and the entrance you can use. You do not want to get there at the last minute and spend thirty minutes trying to figure out where to unload.

¨Sales Tax
Apply for a sales tax I.D. number, if you do not have one.
Whether you charge sales tax or not you will be required to pay sales tax on what you sell. Find out the local sales tax rate. Promoters usually provide this information. But it does not hurt to know the rate in advance. If you are not charging your customers sales tax, consider setting your prices to include sales tax.

Display items and props
Explore your options for booth tables and props.
Six-foot tables with table covers may work very well for you.
Or you may find that folding high top and sofa tables suit your needs. Collapsible bookshelves or display grids can create a suitable display. Make sure you can easily transport, set up and take down the options you decide on.

Signage and pricing
Every item should be priced. Small hanging price tags, small signs or even a sign listing prices may work well for you. Small 2 x 3 photo frames work as a simple sign describing the piece and its price.
Professionally printed business cards with your name, phone number and web address should be placed on your table. Customers will now have your contact information to make future purchases.

Packaging
Packaging gives a final touch to your merchandise. Many customers appreciate packaging that is, "gift giving" ready. It can be as simple as a brown Kraft bag with color tissue paper. Or you can purchase coordinating bags and tissue paper. Be sure your jewelry will fit nicely into your packages. For example, if you sell neck rings, a 2 x 3 drawstring bag will not work for you. Most important, make sure the price of your packaging fits into your budget.

Cash, check or charge?
There are several resources available to simplify credit card purchases. If you have a smart phone or tablet, an Internet connection and a bank account, you can use a portable device to process charges. The devices are free and a percent of the sale is charged to the seller for each transaction. "Squareup" and Intuit's "GoPayment" are two of the free devices available.

Have plenty of change for cash purchases. Your price points will help you determine the change you will need. Have a small shoulder bag or fanny pack to hold your cash during the show.

Plan your Display
Set up your display at home before the show. Take pictures to use as guide when setting up at the show. Vary your height to add interest to your display. The eye will follow a display that goes from high to a stair-stepped gradual low. Make sure your lighting is arranged to highlight your jewelry and does not glare into the eyes of the customer

Packing for the Show
Props to raise your displays and any tablecloths or fabric you are using, along with lighting should be packed and easy to get to first. Take a receipt book, iPad or, smart phone, and a charging device such as a square. Don't forget business cards, pens, cash drawer, change bag, and inventory sheet. Pack snacks, drinks, paper towels and a container with a lid that closes. A dolly or rolling container works exceptionally well for loading, unloading and transporting your merchandise. Purchase a reasonably priced rolling luggage set. Largest and medium sizes hold props and containers. Small luggage can hold jewelry, your cash box, receipt book, etc.

Once your booth is set up remove all boxes, containers, and supplies that you will not need while you are selling. A messy booth detracts from your merchandise. Customer should feel welcome to walk around your booth. You do not want customers to feel cramped or nervous about bumping into your displays. Have adequate space in between your fixtures to allow several people to be in your booth. A small dish of individually wrapped candy or mints is a welcoming item that will help draw customers to your booth.

I always find it helpful to have one more person working with you. This will free you up to talk with customers and explain your product while others are still being waited on.

You will be cool, calm and relaxed if you think about all of these things well in advance of your show. To be able to concentrate on selling is the most important part of the show. Have fun and many successes!




Related Articles
Editor's Picks Articles
Top Ten Articles
Previous Features
Site Map





Content copyright © 2023 by Susan Mendenhall. All rights reserved.
This content was written by Susan Mendenhall. If you wish to use this content in any manner, you need written permission. Contact Susan Mendenhall for details.