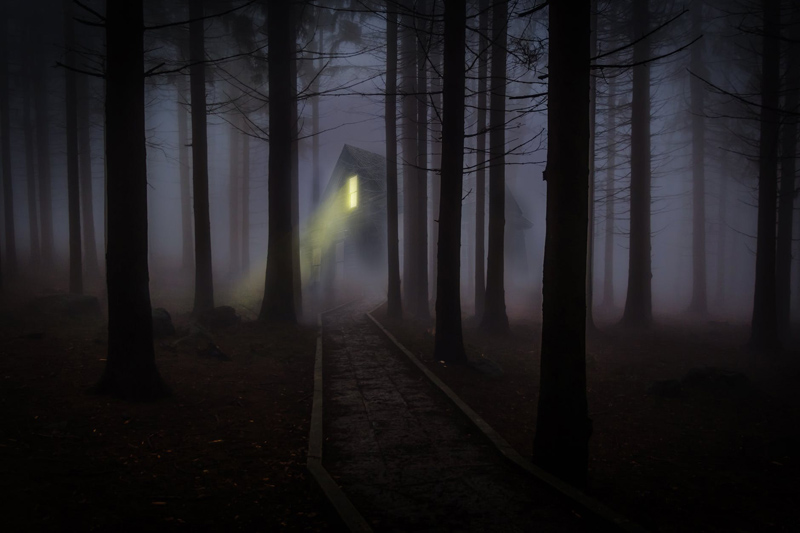 There are some who think that The Haunting of Julia is an under-appreciated masterpiece, and others who call it a slow and boring waste of time, but relatively few who fall between the two extremes. First released in the UK in 1977 under the title Full Circle, the movie was not a success. Released as The Haunting of Julia in the USA in 1981, it had a similarly poor reception.

The story is adapted from the novel Julia by Peter Straub, published in 1975, and tells of a woman, Julia Lofting, whose young daughter dies tragically. Julia then leaves her domineering husband, moves into an old house in London, and soon comes to believe that there is a supernatural presence sharing her home.

I found the opening scene of the movie, when we witness Julia's daughter Kate choking to death on a piece of apple, extremely effective. It is the sort of nightmare incident that could happen to anyone, which makes it all the more horrific. Unfortunately, after this fast and dramatic event the movie slows down to a snail's pace and scenes that move the story forward grow few and far between.

At first Julia thinks the spirit of her own child is with her in the house but then discovers a thirty year old mystery involving the murder of a young boy in a nearby park, and becomes convinced that the haunting is connected to this event. Julia sets out to find the truth about the murder, but then people around her start to suffer fatal accidents. Is this just a coincidence or is someone – or something – behind their death?

The lead roles in the movie are very competently played by Mia Farrow as Julia and Keir Dullea as her husband Magnus Lofting. Magnus is not played as quite the overbearing character described in Straub's book; rather he is a man concerned about his wife's fragile mental state, and unwilling to end their marriage. Several familiar British character actors take supporting roles, including Jill Bennett, Tom Conti, Anna Wing and Edward Hardwicke.

Director Richard Loncraine weaves together the two mysteries of past and present in a way that makes for a complex plot, not always easy to follow. The story of what really happened to the little boy in the park is chilling, but because of the slow pace of the movie, the revelation just doesn't produce the shivers I felt it should. Similarly, the resolution of Julia's present day story felt flat and unsatisfying. Was she being haunted by a child's ghost, or was it all the figment of a bereaved mother's imagination? By the end, frankly, I didn't care.

Though I can't wholeheartedly recommend The Haunting of Julia as either a good horror or a good mystery, there are plenty of people who regard it as suspenseful, atmospheric and shocking. I can only say to watch and judge for yourself.

Note: I watched The Haunting of Julia when it aired on the Chiller TV channel; it is also available on Netflix.







Related Articles
Editor's Picks Articles
Top Ten Articles
Previous Features
Site Map





Content copyright © 2023 by Grace Rostoker. All rights reserved.
This content was written by Grace Rostoker. If you wish to use this content in any manner, you need written permission. Contact Grace Rostoker for details.