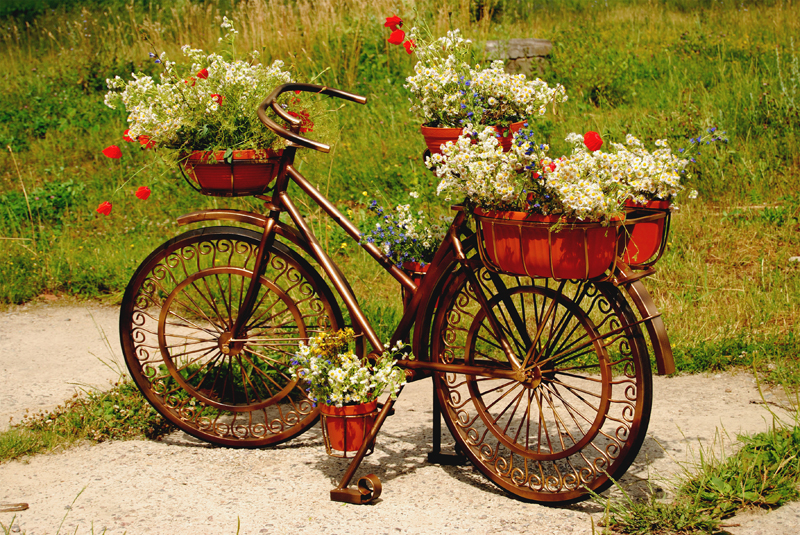 'Mens sana in corpore sano'. A sound mind in a sound body? Yes please!

In search of a cleaner and more relaxed state of mind? Feeling a bit lost and want to find a way to become at one with yourself again? Read on.

Anxiety, and all its attendant ills, is a global trend and it is this, and not obesity, that is set to become the world's number one health issue. So notes the WHO (World Health Organisation). That statement says a lot – anxiety to overtake obesity? It certainly puts the brakes on casual thinking.

We say it all the time and we live it …, 'life is fast', 'you snooze you lose', 'it's a rat race', 'get out of the way'. We're electronically connected 24/7, always being available to everything and everyone, many of us are FOMO fiends and social media is considered a dangerous drug by some, a scourge by others. Whatever your approach, it seems that anxiety is here to stay and regardless of the role it plays in your life, it still has to be managed. And who or what will come to our rescue? Mother Nature – so says the 2018 Garden trends report recently released by the US Garden Media Group.

Consider this. Gardens and gardening represent the place where Mother Nature's endless bounty meets human creativity – they are places where our interaction with the natural world brings us down to earth. It's in a garden where we can immerse ourselves in beauty which feeds and cultivates our souls. Being amongst nature is a sensory experience that stirs regenerative processes in our bodies and our minds. It has therapeutic value and can help people reconnect with what's important.

Any active gardener knows that gardening and living green is a labour of love that calls for commitment and perseverance, and with all these pleasures and benefits available at your fingertips, it makes sense to kick back and take what nature is offering. The fruits are sweet indeed.

An emerging trend is to create a 'calm room' within your home zone. This is a special area set aside for meditation, reflection and relaxation. To create such a breathing space, some have a spare room that they can appoint to new use (clutter be gone!), others use a balcony or patio and yet others will choose a corner of a family room that gets sufficient light. This outside-inside place adds beauty to any home and anyone seen sitting in it sends a silent thankyou message for no disturbances.

Plants don't only clean the air … they calm the mind and clear away angst if you let them into your life.

Get inspired for your gardening adventure by going out into a larger space, a park, a tea garden, a picnic area, the city botanical garden, even a large garden centre. Stimulate your senses, let them go wild, breathe in the joy that surrounds you daily, the joy you don't always have time to notice or that you may take for granted. If you live in the city, get into your car, catch a bus, walk, but go somewhere nature bound … get on your bicycle as they say.

Stir the pot further!

**Dance barefoot, on the grass in the park or on a fragrant herby groundcover such as pennyroyal. Release the scent into the air and feel the living energy seep into your soles and soul, yep both!
**Scoop up handfuls of soil. Get the feel of it, let it fall between your fingers. Be conscious of its quality – healthy soil means healthy plants which means healthy people.
**Open your eyes. Notice all that's growing from the tallest tree to the tiniest leaf and absorb the goodness of growth. Wonder at the miracle of the plant life around you.
** Is anyone able to share your container garden … what other gardens can you see? Would you want to change anything? Grow more? Visit more? Enjoy more?
** Look down at whatever may be wriggling at your feet; flying in your air; living near the water. Contemplate the wonder of how nature works in tandem with itself. Everything has a role to play, a place to fill and a right to survive
**Love your birds. Encourage more by installing a bird bath or feeder and feed them what they want. Get to recognise them, marvel at their industry.
** Every plant, shrub, tree or flower has its own fragrance and purpose. Leaves are just as important as blooms – love them for their self-effacing and often aromatic beauty.
** Make use of your space as and when you can. Containers beg to be filled with herbs and other healthy things … grow to eat and you will live the rewards.
** Stay inspired. Go to specialist garden shows … bonsai, succulents and cacti, fuschia, hellebores, bulbs, indigenous trees – the list could be longer.
**Set aside time just to sit in your green space and with your plants. No book. No phone. No gardening gloves. Close your eyes, be still and listen to the wind working through the trees, buzzing insects, barking dogs or the distant thrum of traffic. Breathe.

All shades of green are restful, but monotony can lead to boredom and lack of attention – so go for the many types of different leaves from the huge variety of plants at your beck and call. Adding spots of colour which are replaceable is a good idea but whatever you do, make this place restful, low maintenance and yours.

Plants to use will be dictated by the size of the space set apart, the sunshine and light available and your personal choices of greenery and flowers. Variety is the spice of life and the choice is yours – good stuff. Know too that this is not a 'chuck it together and make do' project. Choose each plant for a reason, and love that reason.

Try some of these and then add your favourites … peace lily, dracaena, bromeliad, bamboo palm, spider plant, sanseveria, calathea, chrysanthemums and many ferns (bird's net is best). They are all proven air cleansing options. Otherwise for colour, go for gerbera, kalanchoe, fuschia, and lavender. For your 'Chez Lush' look, use by big-leaf-plants like delicious monster, any philodendron or alocasia. Contrast leaf shapes, textures, colours and spread. Could you hang a seasonal pot of colour from a repurposed bird cage frame? Or maybe create a green canopy with ferns, orchids and trailing plants? Be practical though, pots are heavy so check your ceiling or wall shelves are strong enough to support any thus displayed, and check the floor areas are protected against long-term water damage.

Remember too, that while you should go for 'low maintenance' here, it is never 'no maintenance'. Each plant you place needs its own bit of attention which, essentially, is part of the therapy you offer yourself by establishing your breathing space.

Finding value in the tactile elements of gardening is so easy when you sit down to wonder at the magnificence of nature. And when you do calm down, reflect, meditate and relax, congratulate yourself too … because you did this.

What do you want your container garden to do?


You Should Also Read:
Courtyard Garden Design 1
Courtyard Garden Design 11
Peaceful Pots - Go Zen


Related Articles
Editor's Picks Articles
Top Ten Articles
Previous Features
Site Map





Content copyright © 2023 by Lestie Mulholland. All rights reserved.
This content was written by Lestie Mulholland. If you wish to use this content in any manner, you need written permission. Contact Lestie Mulholland for details.