Sweet Potato Vine Project.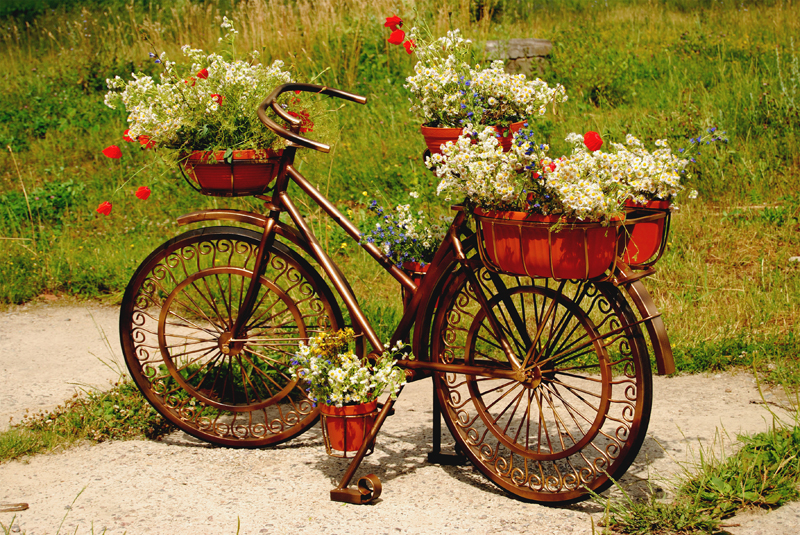 Why not have some fun and grow a Sweet Potato Vine (Ipomoea batatas) in a transparent container? It's silly easy and the results say 'Look-at-me' so nicely that your friends and visitors (and kids in your life) may be amazed at the impact this plant will have on your balcony or inside your home. As always, something this easy has to be taken seriously as 'simple' in life cannot be ignored. Simple has expectations of care that need to be met to be successful.

For our purposes here, we'll not be growing the vines to transplant them into a pot later for table harvesting – here we are growing them for the prettiness of their spilling vines and thereby harvesting with our eyes daily as we enjoy having them cascade from a height … from the top of a bookcase, a fridge or a floating wall shelf.

The edible variety has green heart-shaped leaves but there are also several ornamental varieties with exciting names and beautiful and different leaf shapes and sizes, so there is a good choice about.

For instance, Ipomoea batatas 'Blackie' has deep burgundy leaves, Ipomoea batatas 'Marguerite' has lemon, lime or chartreuse leaves and Ipomoea batatas 'Tricolor/Pink Frost' has variegated leaves of soft pink and violet hues. Then there's Ipomoea batatas 'Sweet Caroline Bronze' which has deep orange leaves; and Ipomoea batatas 'Sweet Caroline Red' with dark maroon and golden leaves … there are others too so select a look and grow for it, your nursery assistant can assist here.

You don't need much for this gardening project but some everyday tools, a pretty glass container and your tuber of choice. Buy a glass 'jar' from a thrift store that sells singles, just make sure it has a wide enough mouth to fit in the potato tuber. You could use an old jam or pickle jar but that's for an industrial or farmhouse look and here perhaps pretty is preferred. Know too that the glass container is important here and the tuber must not put into a can, plastic pot or similar – light has to reach the roots at all times. Besides, part of the look is to be able to see the roots.

Choose a healthy, smooth-skinned, hard (not wrinkly or soft), and unblemished sweet potato tuber. If the tuber has some sprouts already apparent, so much the better but not necessary to the success of growing your vine. Unblemished fruit means no cuts, soft spots or bruises which may lead to them turning mouldy while rooting or allowing bacteria to grow and affecting your other container plants nearby.

Rinse the tuber in cool, clean water, handle it gently so no skin is damaged or rubbed off, and then place it pointy side down into a clean glass container having poured tepid water about three-quarters of the way up. Glass containers and sweet potato tubers don't come in pairs, so just use toothpicks to hold the tuber in place if needs be (like you do with avocado pips). Also, keep the top third of the sweet potato out of the water and you will see it will root relatively quickly, within two to four weeks. Soon after this arrow-shaped leaves along vining stems will also start to appear and then the game's on!

Caring for Charlie or Lulu couldn't be easier. Just keep the water topped-up to the same level at all times and rinse out and replace the water completely every two weeks or so (or as necessary). Never allow the water to become murky or smelly, and it won't unless you neglect your plant.

When changing the water, clean out the glass vase and gently rinse the roots of the tuber as well before replacing it into fresh tepid water. Trim away any dead or squishy growth using a 'clean' pair of scissors and manage the roots so that they do not start pushing the tuber out of the container. Just give them a skinny haircut.

Sweet potato tubers, both vegetable and ornamental varieties, are frost tender so watch it if you have decided to grow them outside (hanging baskets from tree branches or in exposed pool rooms and so on). They can grow in assorted circumstances in either full-morning sun or dappled shade but watch out for midday sun where water will evaporate too quickly or tubers heat up unnaturally. In zones 9 – 11 they grow as perennials (and this little project will last a long, long time) or in cooler zones as annuals. Still, temperature and sunshine which affect how these vines grow also affect any other container gardening you do. A drop or two of liquid fertiliser once every 8 weeks or so will not go amiss, but as long as the water is kept clean and replenished, your vines will smile.

Do you have pets? Be aware that sweet potato vines are poisonous.

A lot of the advice and information on method for this simple but enjoyable project you may already know, but having read this far, hopefully you will have been cajoled into trying it for fun … and if it doesn't work out or you get tired of it all then just transplant the whole shebang into a hanging basket or a pretty soil-filled container where you can use the vines as ground cover or the table.

What do you want your container garden to do?



You Should Also Read:
Kids in the Garden
Decor for Entrances
Terrariums and Mini-Gardens


Related Articles
Editor's Picks Articles
Top Ten Articles
Previous Features
Site Map





Content copyright © 2023 by Lestie Mulholland. All rights reserved.
This content was written by Lestie Mulholland. If you wish to use this content in any manner, you need written permission. Contact Lestie Mulholland for details.