Lewisia – A Flowering Succulent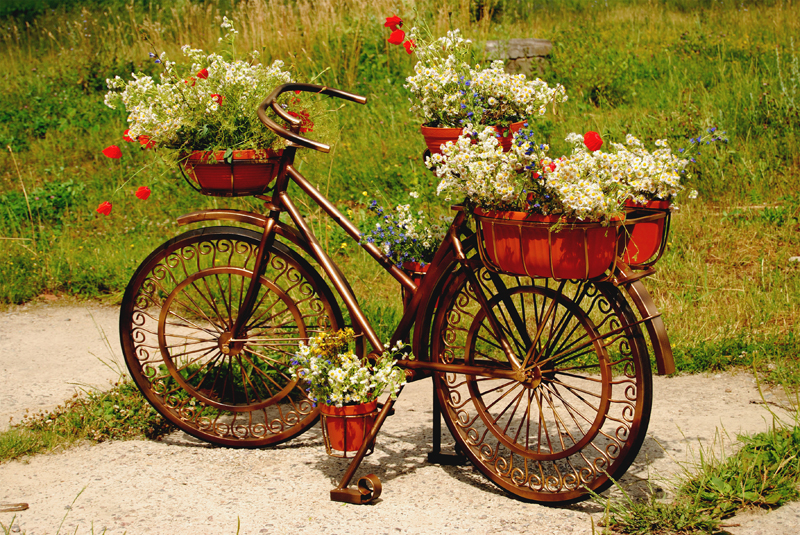 Sometimes you see a plant at the nursery or in someone else's garden or in a gardening magazine and you just know you have to get it into your space. A lot of people would say this of Lewisia cotyledon 'Elise Mix' – it's a jewel in a pot! This low-growing compact flowering succulent; 8-12" (15-30 cm) high and wide, would make an impressive addition to your containers and other small places. It's versatile as well – Lewisia would do well indoors (needs bright light, warmth and n draughts) as a long-lasting décor plant, in a garden between pavers or around the pool, in a rock gardens or as an addition to mixed pots with other succulents and 'low-water-need plants'. It is ideal for low maintenance gardening and just seems to know that its main task is to be easy-going and pretty! I fell in love with it when I saw it in full flower in bright home-made Mexican-style pots on a balcony in the sky. Oh so colourful.

They originate from the Pacific North West in the USA and the Rocky Mountains and not difficult to grow when you set them up with what they want. They are hardy, like full sun and dappled shade depending how warm your zone is, and like well-draining, moderately fertile, gritty soil (though they can tolerate poorer soils). Perfect drainage is important, no crucial, especially round the crown, as the plant would deteriorate quickly from 'sitting' water – it's a succulent remember and will rot with too much moisture. Allow the soil to dry out before watering again. It is drought tolerant (which doesn't mean to say it can do without water) but do not overwater – especially during the winter months.

As with everything in this life of ours it seems that things get better all the time, so too with Lewisia 'Elise Mixed'. The latest hybrids are more sun hardy, grow about 7 inches high with a spread of around 8 inches – it's a small and compact plant. 'Elise Mixed' keeps blooming up to four times during spring and summer and the rosettes of fleshy spoon-shaped leaves support clusters of star-shaped flowers which all stand to attention as they show off their lovely vibrant colours … rosy pinks, magenta, peach, orange, salmon, whites, yellows and even some two-tones. Floriferous. Floriferous. Floriferous. How fast did you read that? Lewisia is a treat – it's a floral rainbow that will light up your container garden with ease.

Lewisia was traditionally grown as a perennial but with the new hybrids they are annuals too … and while they do tolerate heat and dry conditions well, they are versatile enough to deal with cooler temperatures (with full sun) and will overwinter well if protected from wet weather.

It is an easy plant to maintain and will not complain if you give it a dose of regular all-purpose fertiliser at half strength once a month or so … and you should protect it against aphids (in pots) and slugs or snails if planted in the garden.

And another thing – this would be a really good plant for anyone regenerating a container garden, or starting out a garden in containers, or for beginner gardeners. Lewisia is so kind, you would have to try hard to make it fail. Of course, it would make a lovely gift too.

It's no wonder that Lewisia won a FleuroSelect GOLD MEDAL in 2018 obtaining outstanding scores on such test points as innovation, beauty and garden performance and it also received the prestigious AWARD OF GARDEN MERIT from the Royal Horticultural Society, UK. I'm gonna get me some soon!

What do you want your container garden to do?




Related Articles
Editor's Picks Articles
Top Ten Articles
Previous Features
Site Map





Content copyright © 2023 by Lestie Mulholland. All rights reserved.
This content was written by Lestie Mulholland. If you wish to use this content in any manner, you need written permission. Contact Lestie Mulholland for details.