Focused Prep is Practical Prep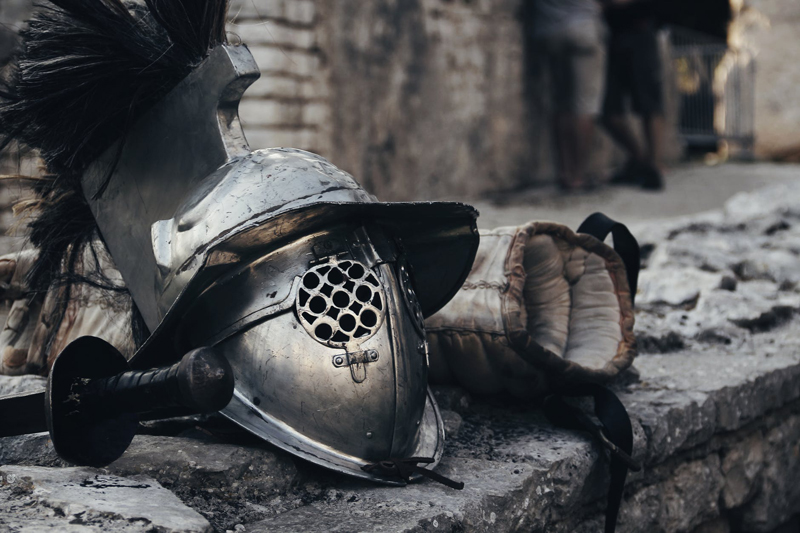 Taking your time and preparing material for the next game session don't always coincide well. Sometimes you don't have very long between games or just get too busy so that you've got to make the most of your prep time. In order to make the most of our prep, how we focus isn't as important as how long we focus our attention on any given task. Remember that history is shortsighted, painting vaguely is your friend, unobserved objects don't subjectively exist and role-playing games are collaborative ventures.

The great times of our predecessors are known so very, very little to us. Major details like which nations were primarily involved and perhaps specific battles fought are all that's left to us from so many wars. Myopic as it is, this fact about history is our friend when we prepare games: Every detail about everything isn't required – especially when something happened very long ago. Take what's pertinent and timeless and fly with it exclusively.

Suppose you have grand ideas for those tiny details. That's excellent, even if it doesn't aid your next game session. Make sure the minutiae are relevant to the next game session. "This war happened and these people were involved," is usually more applicable than "this army had these units led by this captain who fought in this war..." Keep the spotlight on the party but do write those details – on a separate sheet of paper, so they don't clutter the prep directly related to your coming session (since they probably won't be useful then anyway).

What happens to those notes down the road? The same as every other idea you have during a game: details the party encounters are details that exist. Anything behind the curtain is completely malleable. Keep track of what is known/set and what is suspected/open so your world can stay consistent from the parties perspective. Is an evil mafia lord deliberately impeding the party, but they haven't learned that yet? That role could be easily filled by something else capable of whatever machinations have already been thrown at the party. Or it could be just chance itself, who knows?

Don't tie yourself down to a detailed plot of where the campaign is going. A great idea now may be a metaphorical shadow looming over the party and blocking out their dynamic input. RPGs are collaborative activities so GMs should prepare only as much as the group requires, which normally means not the whole story. The fewer grand schemes GMs are wedded to, the more diabolical plots can be incorporated as a result of player agency. Your party will view the campaign world as a dynamic place where actions matter. Happy minimizing!
You Should Also Read:
Productive Tips to Streamline Prep


Related Articles
Editor's Picks Articles
Top Ten Articles
Previous Features
Site Map



Follow @rpgbellaonline
Tweet





Content copyright © 2023 by Leif Sutter. All rights reserved.
This content was written by Leif Sutter. If you wish to use this content in any manner, you need written permission. Contact Leif Sutter for details.