Left Handed Crochet - Obstacles to Overcome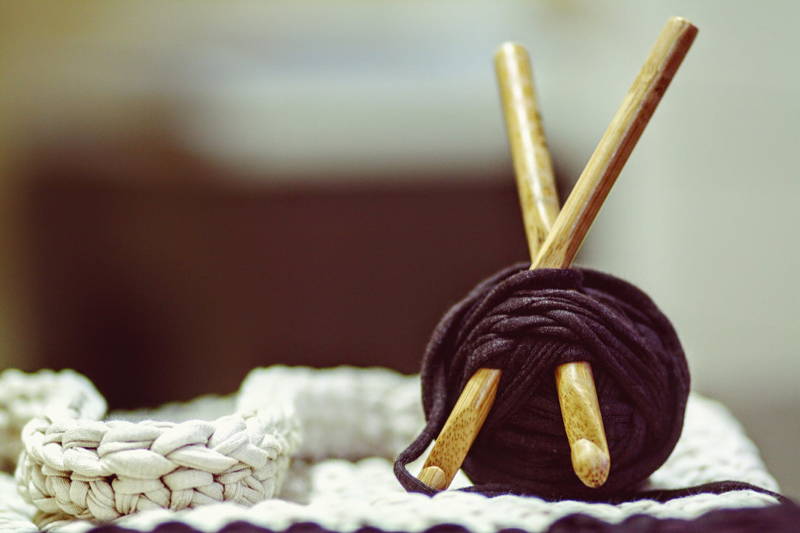 So, let's be real: being left-handed in a right-handed world is stressful. So stressful that, apparently, we have a shorter life expectancy than our counterparts. But that's never stopped us figuring out how to adapt activities to the left hand, and enjoying life, right?!
I want to chat about the top three obstacles I've met with as a left-handed crochet artist, and some easy solutions.
First,
while the world is ever-evolving to be more inclusive, you'll find that most of the tutorials on YouTube are right-handed. With the basic stitches, I've found it easy to mirror the right-handed tutorials. However, with more complicated stitches, it's useful to have a left-handed demonstration. At the bottom of this article, you'll find a link to the Crochet Crowd YouTube channel, which gives beautiful demonstrations for lefties.
Second,
patterns are nearly always written to be counted from the right. I encountered this when I made my first hat in the round. It was a pattern with a cute little flap on the side, and the instructions were to count a certain number of stitches forward, and begin crocheting the flap. When I was about to throw in the towel in frustration, I realized that I actually needed to subtract the number of stitches recommended from the overall stitch count on the brim, and count
that
number of stitches. Once I got that, the hat came together beautifully, and the pattern became one of my favourites. This aspect isn't always a big deal, but when working on patterns with a lot of shaping, pay attention to how your mirroring work is reflected in your finished product, and adjust your stitch counts if need be.
Third,
if you ever want to teach a right-handed person crochet, you'll want to sit across from them, rather than beside them, to show them how to stitch. I had dismissed the idea of ever being able to teach my craft to anyone, because I do all my work left-handed, until one day a friend was watching me work while we had coffee. She reached out, took the hook from my hand, and continued my row for me, using her right hand. It was easy for her to see what to do, as long as she was looking from the opposite side of the work.
What obstacles have you discovered as a left-handed crocheter? Have any life hacks to share? Connect with me on
Facebook!
I'd love to hear from you!
Left Handed Crochet Crowd on YouTube


Related Articles
Editor's Picks Articles
Top Ten Articles
Previous Features
Site Map





Content copyright © 2023 by Holly Messenger Aamot. All rights reserved.
This content was written by Holly Messenger Aamot. If you wish to use this content in any manner, you need written permission. Contact Holly Messenger Aamot for details.