Yarn Eaters Unite in Edmonton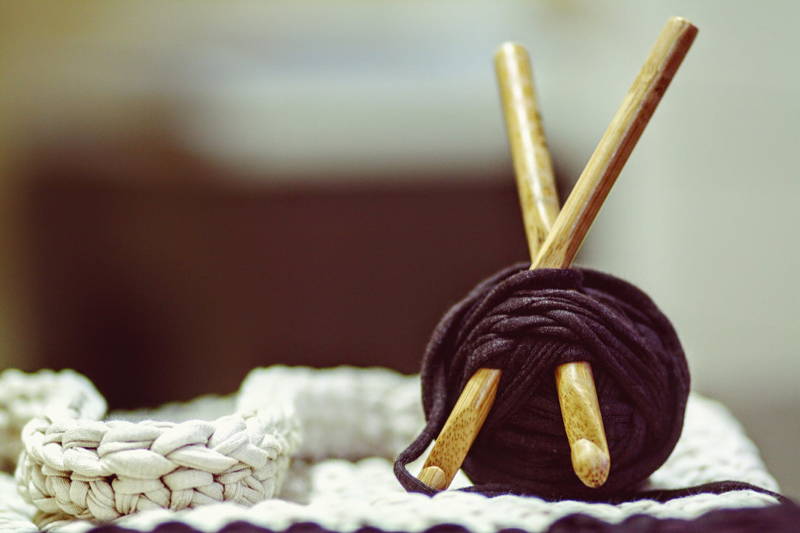 I first met Chay in the fall of 2016 at a food court in north Edmonton, where we had a coffee, chatted, and she collected my donation to her initiative, "Yarn Eaters Unite," an opportunity for local crochet artists to donate their handmade goods to be given to those in need.

Chay is an administrator for the local Edmonton Crochet Addicts group on Facebook, and spread the word about her idea via the group. I feel fortunate to be able to share this interview with you on what she's done.

Where did you come up with the name, "Yarn Eaters Unite?"

I like to use fun play on words. "Yarn Eaters" refers to the people who are doing the crocheting as the items they are making will "eat up" a lot of yarn. The "Unite" part refers to the act of coming together as a group for the same cause.

What inspired you to start an initiative like this, and bring your fellow local crocheters together in such a good cause?

There was a picture floating around Facebook of a scarf tied to a tree with a note on it saying something along the lines of "I'm not lost, but if you are in need of me, make me yours". Myself and a few members in the Edmonton Crochet Addicts group that I'm an Admin in, were interested in doing something like this for the homeless in our community. So I organized our first crocheting for a cause event for the following winter, the birth of Yarn Eaters Unite.

How long have you been running it?

This year (2017) is our second year.

Do you deliver items directly to recipients, or do they get donated to a local charity for distribution?

Last year we made hats, scarves, and mitts for the homeless, which were donated to a local homeless outreach centre to distribute to those who needed them.

This year we are making shawls and lapghans for a seniors center. We haven't chosen a particular place to donate to yet, but the items will be distributed by the staff to the residents that need them.

Can you tell me one of your favourite memories from doing this work?

Meeting with the participants to pick up the items they made for donation. I love being able to meet the people who put their time into making Yarn Eaters Unite possible. Without them, this wouldn't have been possible.

How has crocheting for charity brought the local crochet community together?

I feel that it has brought our members together in support of each other and our community.
I often see comments of encouragement on posts by members in the group. Everyone tends to be friendly with each other.
When I hosted our first Yarn Eaters Unite Event, our group was a lot smaller than it is now. When new members heard about the event, they messaged me letting me know they wanted to participate in the next one. So this year we have even more people who signed up to participate.

Any advice for those wanting to start a charity crochet group in their community?

The best advice I can give is to have some sort of incentive. Yes, crochet for charity is a great incentive, but to maximize the number of items to be donated, I find competition works wonders. Someone who might have made 2 or 3 items could end up making 10 to 15 if they are also trying to compete with the other participants for the quantity of items donated.




Related Articles
Editor's Picks Articles
Top Ten Articles
Previous Features
Site Map





Content copyright © 2023 by Holly Messenger Aamot. All rights reserved.
This content was written by Holly Messenger Aamot. If you wish to use this content in any manner, you need written permission. Contact Holly Messenger Aamot for details.