Reintroducing Creativity Into Your Prep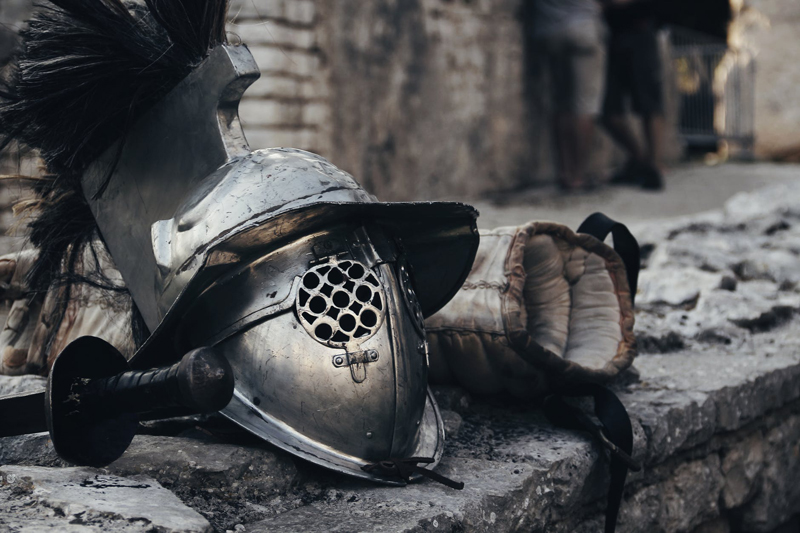 Every now and then a GM will cease seeing role-playing games as creative outlets and instead see them as just a set of rules. When this happens, the rules actually turn into a constraint instead of a common ground between them and the players. Centric to the entire genre of role-playing games is imagination. Four avenues for GMs whose imaginations are bogged down with rules are to experience the stories of others, read about how others prepare their games, design your sessions without rules in mind (at first) and lastly to simply switch systems.

Find games you can be a player in as this route can jump-start your inclination to think outside the box. Gaming at another person's table can be full of fresh ideas, interesting plots and off-the-wall quests. If not then you can still find inspiration through seeing their world from your character's eyes instead of your world in it's entirety. Can't find games you'd like to join? Read fantasy novels from your genre of choice or grab your favorite RPG video game.

Streamlining the prep process is great but sometimes that can cause us to skip ahead to the next step; Instead of thinking of where the players will meet this red dragon and how it will look, we end up designing the numbers and tactical advantages of both sides first. This rut can be quite tricky so escape it, momentarily, and learn how another GM does their prep. Because you won't know their next step necessarily, you'll be able to try their approach and give each piece of the process it's fair amount of attention. New GMs are the least likely to be weighed down by rules so if you can listen in on their thought processes during prep – great!

Start your encounters at the end when you prepare them. No, seriously. Don't bother with all the finer points of what the volcano will actually do to the party or if they'll be able to breath. Keep in mind the agreed-upon fantasy level and draw up outlandish endings. Want the party to be fighting a balrog in a thunderstorm on top of the clouds? Write that and work with it. Figure out the why they're there, how they got there and how they're able to be there when you're done.

All else failing you can switch systems for a while. Not just RPGs but any given topic can be difficult to be creative with when we know so much about it. It's for much the same reason it's easier to be creative with that topic: With enough of the ins-and-outs of something in memory, we understand not only how it works but also how it doesn't work. In this way we can hold ourselves back with our own knowledge of the system. Switch systems to break that and you can come back to the current one with a clearer mind – and new ideas – down the road. Happy refreshing!
You Should Also Read:
Coping With Dungeon Master Burnout
Homebrewing Creatures, Abilities and Rules


Related Articles
Editor's Picks Articles
Top Ten Articles
Previous Features
Site Map



Follow @rpgbellaonline
Tweet





Content copyright © 2023 by Leif Sutter. All rights reserved.
This content was written by Leif Sutter. If you wish to use this content in any manner, you need written permission. Contact Leif Sutter for details.