Festivals Give Campaigns Verisimilitude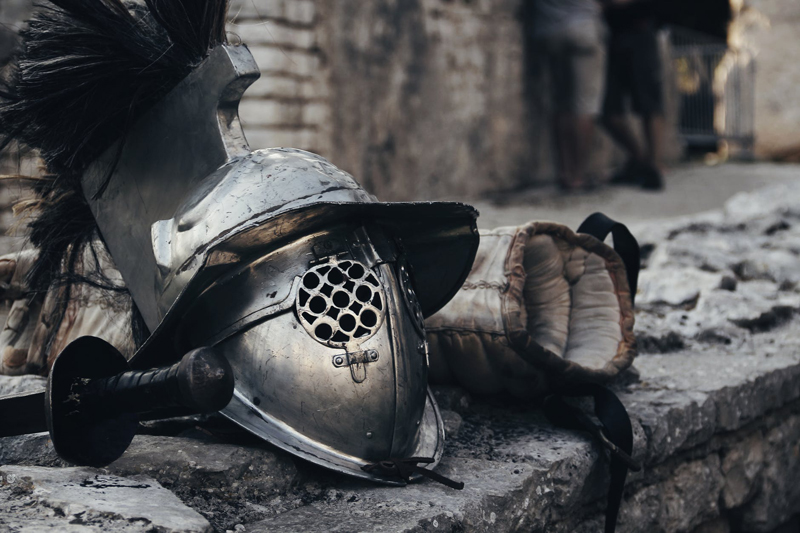 Our world is in constant motion. People have their own lives and very few people will ever know our names in the grand scheme of things. A campaign world in which nothing happens unless the player characters are involved is unrealistic. Festivals are a fun way you can breath life into your world without taking too much time or attention from the party. Below are sample holidays centering on creation, liberation, harvest time and pets – hopefully they can get you started on your own world's celebrations!

The First Day of Our Lives festival is held once a year across the nation. During this ceremony, religious leaders assemble and give massive sermons illustrating the creation of life as their temple understands it. Contests are held among people of all ages to determine who is the most lively – cross-country marathons, boxing matches, even drinking contests. Each game is focused on stamina, endurance and perseverance.

When the Lands Cheered honors the freedom attained by the people from extended captivity and tyranny. Swords, spears and axes gleam in the sun as battle-scarred veterans display their skill to their fellows; Skill they will hopefully not have to use in seriousness again. Famous thespians retell the tale of how the people came to be free, using nigh-comical stage makeup to portray the fallen enemy. Descendants of warriors who fought to overthrow the tyrant's government are named guests of honor at the most well-to-do hotel in their town.

Red Ferns, Green Pastures lasts for three days and is all the rage in rural farming communities where residents have brought in the last crop before year's end. All farmhand work is superstitiously forbidden, apart from the massive fairs each township hosts. Among each farm, the best and worst crops are offered to Mother Nature in a fiery sacrifice at dusk on the first and second days (in large townships this pyre could last well into the next day!). On the third night a great banquet is held where everyone in the city is invited, while all absentees or latecomers risk bringing the ire of Mother Nature herself upon the village.

Our Queen's Best Man is a lighthearted holiday with serious origins: When all the royal guard were slain by a would-be assassin, only the queen's personal pet was able to surprise and overtake her attacker. Laws within the city are relaxed where animals are concerned and they are granted a single day's freedom from their stables in honor of that brave (and lucky) critter. Allies of the kingdom come from far and wide to partake in the largest fur-child meet-and-greet of the year. Happy celebrating!


Related Articles
Editor's Picks Articles
Top Ten Articles
Previous Features
Site Map



Follow @rpgbellaonline
Tweet





Content copyright © 2023 by Leif Sutter. All rights reserved.
This content was written by Leif Sutter. If you wish to use this content in any manner, you need written permission. Contact Leif Sutter for details.