Using Water Beads For Growing Orchids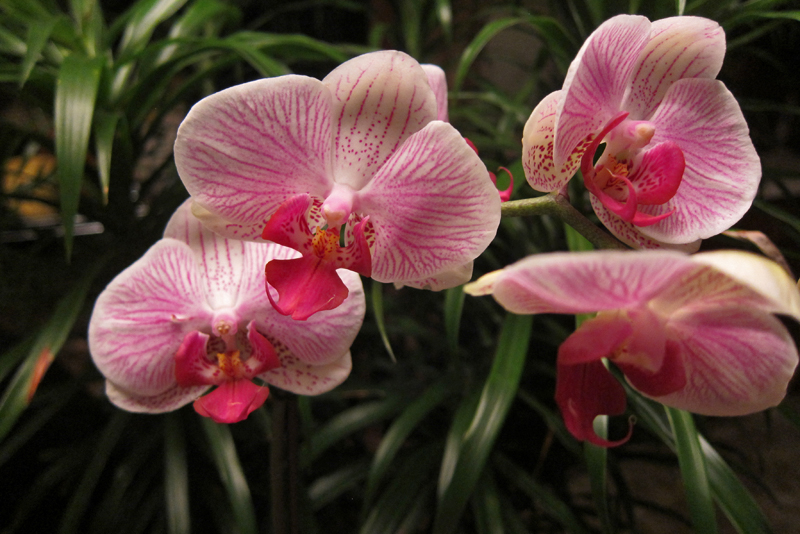 Water beads seem like tiny magical grains that swell up with water, like the
bean-stalk seeds from the fairy tales
. These tiny beads are capable of storing amazing amounts of water and can be used as soil substitutes, especially in regions with the excessively hot weather with high rates of evaporation. Researchers have been using water bead technology to encapsulate synthetic seeds called PLBs (protocorm-like bodies) since the last century. Recently, use of water beads has gained popularity among the common people. The water beads are known by various names such as moisture beads, hydrogels, aqua gels, soil moisture crystals etc. We can use these for orchids either alone or with the growth/potting material.
Water beads can be synthetic/man-made or naturally occurring.
Man-made ones
are primarily water absorbing polymers like sodium polyacrylate, which can take up huge amounts of water. Both powdered form as well as rounded crystals (beads) available in the market.
Natural water beads
can be made out of tapioca pearls. These are the most common natural water beads and are easily available as well as easy to use. Sometimes plant seeds such as basil, chia etc. are also used as water beads. However, the tiny size of these seeds can be discouraging.
Advantages
(of using water beads):
1. These can reduce the frequency of watering. It is a good option for watering orchids in hot weather or when going away for a few days. Though, long-term use is not advised.
2. In case, natural water beads are used the rotting natural beads can provide nutrition.
3. Growing orchids in transparent containers with a potting medium consisting of purely water beads is an eye-catching setup.
Disadvantages
1.Water beads should be used carefully with orchids. When using for the first with an orchid, use these together with the normal potting mix/growth medium. Keep a regular check on the progress, remove the orchid if you see any negative change in the plant. Even though water is released slowly by the water beads still it never really gets dry. This may not be good for those orchids which do not like to stay wet for longer periods. So, choose your orchid wisely before adding water beads to the growth medium.
2. Due to constant wet conditions of the growth/potting medium, fungal/bacterial infections can occur. Please keep checking for such incidents and maintain good air circulation around the orchids, especially when the beads start to rot.
3. Once mixed with the potting material it is difficult to take these out or separate the beads.
Environmentally these are said to solve a lot of water problems, such prevent soil erosion by retaining water. However, I would like to put in a word of caution that these be used judiciously especially when using synthetic water beads. As however much the manufacturers may praise their products, it has been seen that the harmful/negative aspects crop up many years after the use.
Other options
1. If you are planning to use these when going away, you can always water the plants well before leaving. Or you can place the orchids in humidity trays. You can always ask a neighbour or a friend to look after them. But, do not forget to leave behind written as well as specific instructions to avoid confusion.
2. If frequent watering is getting tedious or the water supply is erratic, then there are ways by which you can reduce the water consumption of the orchids for a short while. Place the orchids where the light is not very bright. As this will slow down the metabolism causing a lesser amount of stress and reducing the need for frequent watering.
References:
1.
Natural water beads
2.
You Should Also Read:
Different Growth Media for Orchids
Watering Orchids

Related Articles
Editor's Picks Articles
Top Ten Articles
Previous Features
Site Map
Content copyright © 2023 by Anu Dharmani. All rights reserved.
This content was written by Anu Dharmani. If you wish to use this content in any manner, you need written permission.
Contact Anu Dharmani for details.