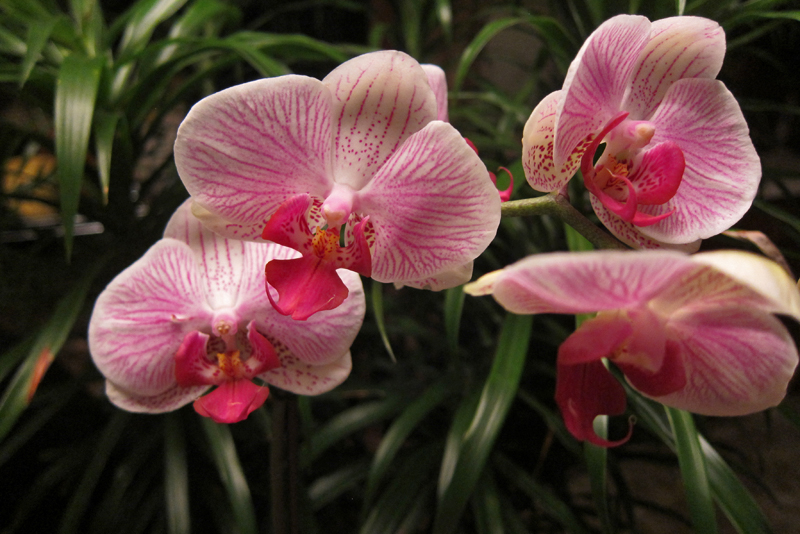 Our love for orchids started when we came across orchids growing in the wild. These fascinating and beautiful flowers caught the fancy of one and all. Then we brought them home. Orchids flourished there too. Some of the more adventurous of us experimented and tried inter-breeding different orchids. The resultant hybrid plants were even more stunning then the original ones.

Presently, thousands of hybrids are being grown and many more coming out each year. The advent of man-made orchids was a boon for the wild growing ones. Earlier, the wild population of orchids was subjected to senseless uprooting by the connoisseurs leading to huge decrease in theirs numbers in the wild. As a result, many orchids have disappeared from large tracts of land while quite a few of the remaining wild orchids are now at the verge of extinction.

Enter the hybrids. Thankfully though, the hybrid orchids are now becoming increasingly more popular than their wild counterparts. As orchid lovers, we should prefer the hybrids ones over the wild varieties. And why should we do that? Because of numerous reasons:

 This would decrease the pressure on the wild and naturally occurring orchids, helping the natural populations to rebound. We should keep in mind that everything is interconnected in the nature. When a plant or animal disappears or its population decreases, it has a cascading effect on the dependant populations of organisms e.g. some ant species nest inside the roots of epiphytic orchids. Roots of orchids also harbour fungal species. So, loss of orchids would also mean loss of all the dependant organisms.

 The uprooted wild orchids have to struggle to adjust to the new environment and many times these do not survive in the new environment. It is very difficult, or rather impossible to replicate the micro-climatic conditions similar to the natural ones for better growth of the wild orchids, like the ants or the particular microbes that inhabit the root zone.

 The survival rate of the hybrids, however, is much better and are generally hardier than their wild cousins. The hybrids are already used to humans and their polluted environment so not much adjustments are required. Further, the hybrid orchids some with specific growth instructions and unlike for the natural orchids, the grower does not have struggle to search best growing conditions.

You Should Also Read:
Fertilizer Use in Orchids
Growing Orchids as Houseplants
The Way Our Orchids Get Their Names


Related Articles
Editor's Picks Articles
Top Ten Articles
Previous Features
Site Map





Content copyright © 2023 by Anu Dharmani. All rights reserved.
This content was written by Anu Dharmani. If you wish to use this content in any manner, you need written permission. Contact Anu Dharmani for details.