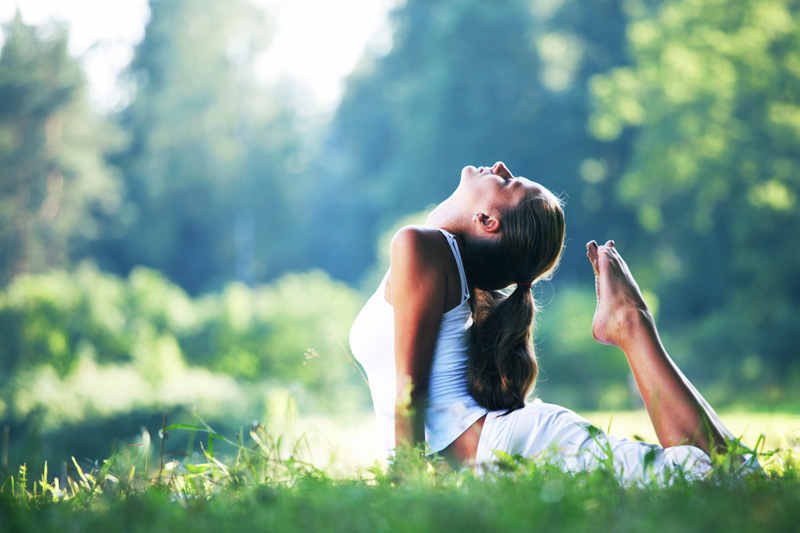 Learning how to honor and support our emotional self is important work we often forget! Here you´ll find help to bring this part of yourself into a happy, healthy balance!
10 Ways to Reclaim Friendship

Do you feel your friendships slipping away into the abyss of "so much to do, so little time!"? If this is you, read on for some tips on how to stay connected to our cherished friends in such a "full" world.
7 Basic Human Needs

[offsite link]
This great article carries a powerfully simple message! It looks at how meeting our basic human needs can affect our experience of well-being! It also has wonderful examples in the form of easy to understand case studies.
A Different Approach to New Year Resolutions

Find another way to approach New Year's resolutions. Sometimes the stress of the list isn't worth it!
Adopting a Pet for the New Year

If you aren't a pet owner, have you thought about it? This may well be the time to bring a furry loved one into your home. Read on to find out why...
Allowing a New Life

Sometimes our own tendencies hold us back. Understanding what´s happening however is the start to making it easier to choose differently.
Aromatherapy for Valentine's Day

Check out a wonderful Aromatherapy resource I´ve found and remember how to love and nourish yourself on this day of Love, Valentine´s Day.
Biophilia and Emotional Well-being
[offsite link]
Biophilia, "the love of living things", is an exciting emerging area of scientific study that validates what we´ve all known to be true. This article explores how Biophilia positively affects our emotional well being.
Blogging for Self Growth

Are you curious about blogging but aren´t convinced? Read on to find out why I think its a great self growth tool.
Blues Busters

Ten blues busters to help you grab hold of your day...
Building Community Online

Human beings are by nature social creatures needing community. There are many innovative ways to build this in your life. In this article I talk about two I enjoy.
Clearing Obstacles

What things can you do to clear obstacles and get "unstuck"? Read on for some techniques...
Emotional Well being
[offsite link]
This gives you a quick overview of what emotional wellness looks like. Check in with yourself here to see if you are exhibiting healthy or unhealthy functioning.
Feeling Sorry for Yourself - a Kinder Way to Stop

There are kinder ways to stop feeling sorry for yourself. In this article, I share 3 ways I've learned to do this and not beat myself up in the process.
Financial Crisis Intervention

What to do first when you find yourself overwhelmed by a financial crisis...
Finding Gratitude in an Instant

As we get older, holidays can sometimes make us focus on what we don't have. Being able to find gratitude in an instant can help us break that spell and lift that funk.
Finding Gratitude in an Instant

As we get older, holidays can sometimes make us focus on what we don't have. Being able to find gratitude in an instant can help us break that spell and lift that funk.
Flowing with the Season

The winter season has a definite flow. When you get in alignment with it, beautiful gifts can be gotten.
Handling Disappointment

There´s another perspective to disappointment. What is it you ask? Well...
How I Found Out I was an Empathic Snob

It all has to do with this word empath and my new revelations on how I have been living a mostly shielded life instead of the fully empowered life that I thought I was living. I thought that I had done such a good job of crafting my life.
How I Got Over Valentine's Day Blues

For the first time, I don´t feel any inadequacy over being single on Valentine´s Day. Becoming intrigued by myself has totally replaced that feeling! Here I talk about how it happened. In my story, I hope I encourage you to follow in my footsteps!
How to be Kind to Oneself

We often are kind to others but how often are we kind to ourselves? In this series, we'll learn ten simple ways to be kind to ourselves too.
Increasing Joy in Your Life

Are you looking for ways to keep joy going in your life? Find support here!
Knitting for Wellness

Start knitting this fall! It´s a great, relaxing and rewarding activity. Here I share some of my favorite resources!
Learning from Other Cultures

Elizabeth Gilbert´s book Eat, Pray, Love inspired me to explore what I have learned from two of my favorite cultures. Read on to find out more and to be inspired yourself!
Letting Go

If you've ever had the experience of worrying about things out of your control, this article might help you in the process of letting go.
Making Holiday Family Time Fun

Are you wondering how to bring the family together this holiday season and have a fun evening? Read on for a few suggestions I'm planning to try this year.
Making Peace with Goals

Here are some things to consider when you´ve set goals that you haven´t reached yet.
Overcoming Compulsive Behavior

Do you struggle with compulsive behavior? Read on to learn some simple ways to overcome it.
Re-Connecting with Your Big Whys

Sometimes, we find ourselves in a life filled with doing, but lacking in very much meaning. If this is you, it's time to consider your big whys and if you are living true to them.
Renewing Yourself During Spring Cleaning Season

Don't forget to renew yourself as well this spring! Here are three simple ways to rekindle your spirit!
Self care with Tea

Learn three of my favorite herbs for self care time.
Sharing a Story of Depression

What causes a person to feel such depths of despair, that she chooses to end her life? What keeps a perfectly wonderful person from getting out of bed in the morning? What makes him detach from the world? Read on to find out why developing more compassion for depression is so important...
Spending Christmas Alone

Are you going to be spending Christmas alone this year? Here are some ideas to make sure you make it a special day for yourself!
Tarot for Self-Discovery

Using the Tarot for Self-Discovery is a fun, insightful exercise and it's amazingly simple to do! You can figure the answers to questions about yourself that until now may have remained hidden. Read on to find out how!
Traveling for Wellness

Here are some places where you can find great deals to get away for a quick refreshing mini vacation!
Unblocking Your Money Prosperity


Here are some of my thoughts on how to change your relationship with money. If you want more coming in, these ideas will help.
Unblocking Your Money Prosperity


Here are some of my thoughts on how to change your relationship with money. If you want more coming in, these ideas will help.
Using Scent to Enrich Your Space

Adding scents to your personal space is a great way to enhance your mood and create an aura of whatever you'd like to experience. In this article I share some ideas and resources on the topic. Read on to find out more!
Using the Moon to Guide Your Work

Have you ever thought about using the moon to guide your work cycles? It can be a very powerful tool in helping you be your most productive self!
Ways to Be Kind to Yourself


It's important to be kind to yourself but I bet you never realized you weren't being! Read on to find simple ways to appreciate YOU as much as you appreciate others...
Wellness While in School

In the commotion of making it through school, it is easy to let one of the important keys to maintaining your sanity fall to the wayside. Everyone knows it's important, yet making time for it seems almost impossible. Read on to find out what it is and how to add it to your life.
Why Good Feelings are Worth It

Sometimes the good feelings you create in your life are worth the sacrifice it takes to create them. Read on for an example from my life...
Your Travel Wellness Kit

Have you ever been on vacation and been stressed out? Wouldn't it have been nice if you had a few resources with you to help regain your calm? What you wished you had created was a Travel Wellness Kit and below I'm going to give you some items I think should definitely be a part of it.
Links marked with the [offsite link] designation point to websites not associated with BellaOnline.com. BellaOnline.com is not responsible for the material found there.

Editor's Picks Articles
Top Ten Articles
Previous Features
Site Map



Follow @etniqminerals
Tweet





Content copyright © 2018 by . All rights reserved.
This content was written by . If you wish to use this content in any manner, you need written permission. Contact Leah R. Patterson for details.