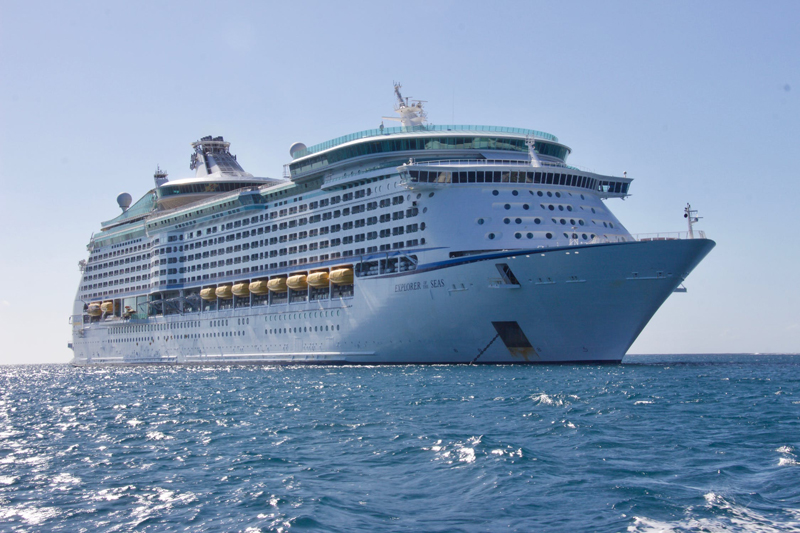 New to cruising? Get basic facts and information about sailing the friendly seas.
10 Things To Avoid In Your Cruise Ship Cabin

Cruise ship staterooms are comfortable places to relax on your vacation, but there are some things to avoid doing while there. A few may seem rather obvious, while others have been learned over time. If you're planning a vacation at sea, here are ten things not to do in your cruise ship stateroom.
10 Ways To Avoid Getting Sick On Vacation

No one wants to get sick on vacation, but colds, viruses, and food-borne illnesses may be contracted while traveling. Here are ten great tips for staying healthy on your next trip. Following these suggestions can help reduce your chances of getting sick on your upcoming vacation.
9 Cruise Mistakes First Time Cruisers Often Make

For first-time cruisers, planning a fun-filled cruise vacation can be overwhelming. It's key to be prepared and avoid mistakes that can impact or ruin your cruise experience. Here are nine major mistakes first-time cruisers make and some great tips on how to avoid them.
Avoid Flight Problems With These 7 Tips

Flight cancellations and delays are a major source of travel stress. Today's flights tend to be very full, so it can be hard to be re-routed if problems occur. If you're booking flights for an upcoming trip, here are seven tips that will help you avoid travel difficulties and arrive on time.
Cabins and Decks

A basic breakdown of the cabin types available and the deck arrangement on most major cruise ships.
Clothing

Proper clothing is a key part of a successful cruise. Learn what to expect!
Cruise Lines

Information on current cruise lines.
Customs and Duty-Free

Traveling through international waters brings a whole new set of shopping responsibilities. Get the lowdown on how to be safe and within the law.
Glossary

A list of useful cruise terms.
Health

Health issues at sea can be tricky to navigate. Learn what to expect and how to keep problems away.
How To Avoid Getting Sick On Vacation

Vacations are some of the year's most anticipated events. Of course, no one wants to get sick during their vacation time. Colds, the flu, novovirus, and other illnesses can be easily contracted while traveling. Following these great tips can significantly reduce your chances of getting sick.
Pollution and Hazards

General information about onboard hazards and how cruise lines are helping minimize their environmental impact.
Take A Cheap Short Cruise Vacation This Summer

If you're looking for a cheap summer vacation, a short three- to five-night cruise may be the answer. Short cruises visit exciting destinations, and they are a great value when compared with land-based vacations. These cruises depart many U.S. ports, which can also eliminate expensive airfares.
Weather

From hurricanes and tsunamis to rogue waves and magnetic interference, learn how weather and nature can affect your cruise voyage.
What To Know About Hurricane Season Cruises

Hurricane season is here, and storms have been making the news. While there are a number of benefits for taking cruises during hurricane season, it is important to be aware of the potential effects on your vacation as well. Here's what you need to know about hurricane season cruises.
Editor's Picks Articles
Top Ten Articles
Previous Features
Site Map
Content copyright © 2018 by . All rights reserved.
This content was written by . If you wish to use this content in any manner, you need written permission.
Contact Nancy Schretter for details.