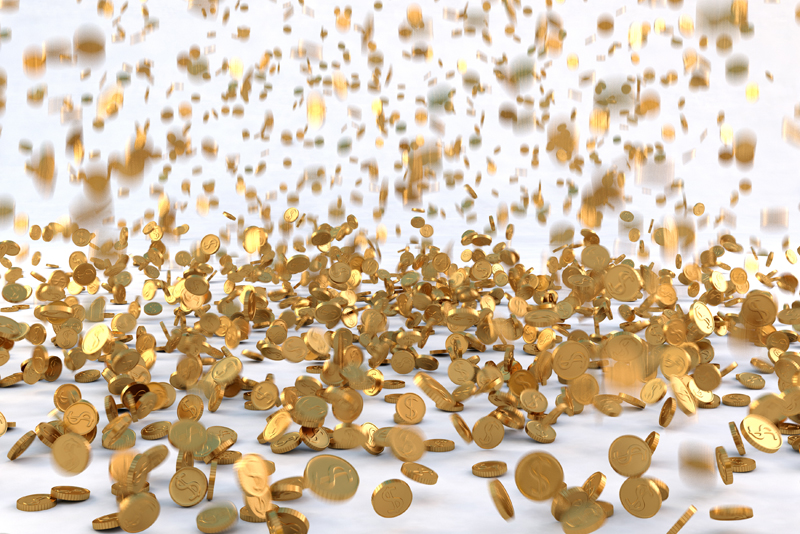 This Link will cover the grading standards for U.S. coins, anomalies in grading, grading of Proof coins, special grading designations, and grading standards for ancient coins
What Are My Coins Worth?

When one is just starting in coin collecting, often the first question is: What is the value of the coin?: and the answer is that the coin will cost as much as you are willing to pay for it and the amount can vary considerably.
Alphabet Explosion In Coin Slabbing Companies

Of course most coin collectors are aware of coin slabs, which are the plastic holders that professional 3rd part coin grading services use to store the coins that they grade and certify. What you might not be aware of is the explosion of lesser-known new coin grading services.
Avoid Getting Ripped Off With Slabbed Coins

Given the growing population of new coin grading companies entering the market, what can a collector do to protect themselves from substandard coin grading companies?
Coin Grading Tips

Many coin collectors have problems understanding this coin grading thing. And this is a valid concern. After all even with some standards in place, coin grading is still both and art and a science. Many collectors would love to improve their coin grading skills but don't know where to start.
How To Grade Your Coins

The "grade" of a coin is a shorthand term used by coin experts to reveal and describe a coin's appearance.
How U.S. Coins are Graded

This article informs the reader of the standards by which Certified and Non-certified coins are graded in the United States.
Some Important Facts About Grading Coins

If you have just started coin collecting as a hobby and are new to coin collecting, it is a good idea for you to start learning about coin appraisals and grading systems. Coin appraisal and coin grading is very important as it will help you determine the condition and value of your coins.
To Zoom In Or Not To Zoom In

Looking for perfection? Consider investing in a quality set of magnifiers.
Editor's Picks Articles
Top Ten Articles
Previous Features
Site Map
Content copyright © 2018 by . All rights reserved.
This content was written by . If you wish to use this content in any manner, you need written permission.
Contact Gary Eggleston for details.