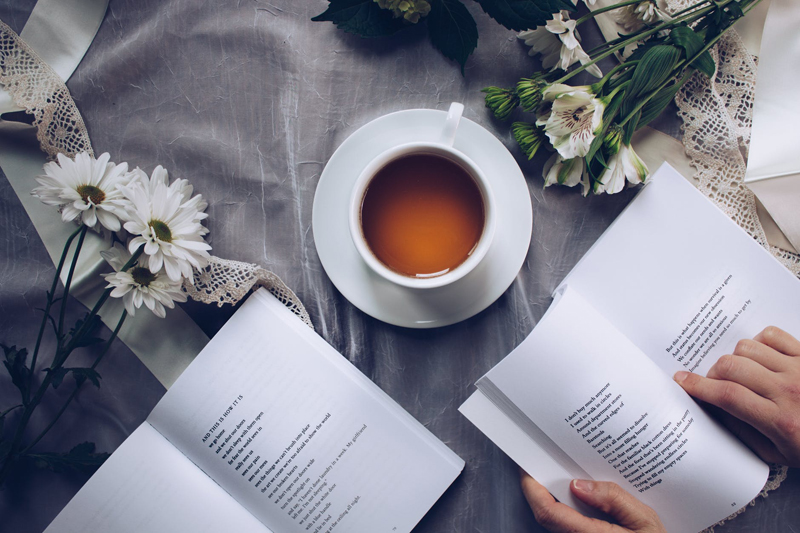 Poetry from the Americas, including the three North American countries of Canada, Mexico, the United States, plus Central and South America.
A Thanksgiving Poem

May we all have a blessed day as we remember to pause in gratitude for the blessings bestowed by the Divine One who has given us our loved ones, food to share, and the opportunity to live life filled with poetry, love, joy, and fun!
American´s First Book

Bringing the printing press from England specifically for the publication of this book, the publishers´ foresight proved correct, as the book has remained in print since first published.
Emerson as Philosopher-Poet

Ralph Waldo Emerson is more noted for his philosophical essay than for his poetry, but he did write a number of significant and magnificent poems.
Emerson's Transcendentalist Poem – "Days"

Emerson' most anthologized poem, "Days," has caused many scholars and critics to argue over the meaning and use of the term, "hypocritic." Can that argument finally be laid to rest?
Henry David Thoreau - Sometimes a Poetaster

Calling himself a poetaster, Thoreau demonstrates his humility but also suggests that all of his musings are fairly poetic.
Indiana Poet Laureate – Joyce Brinkman

Joyce Brinkman was appointed the Poet Laureate for Indiana for the next two-year term: 2005 to 2007. She has been a poet from the age of nine. She grew up in Louisville, Kentucky, where she became interested in the biographies of political leaders, especially Henry Clay and Abraham Lincoln.
Jane Kenyon's "Christmas Away from Home"

Kenyon's "Christmas Away from Home" features a speaker who misses her own home, after she has been staying in Connecticut to tend a sick woman.
Johnson's

The baby seems to get a wild-eyed stare that can look "through the ceiling of the room, and beyond." This uncanny expression leads the father to suspect that he might have a budding poet on his hands.
Langston Hughes' Cosmic Voice

Poet Langston Hughes wrote his best poem, "The Negro Speaks of Rivers," at age eighteen. This article reveals the unusual perception of such a young poet.
Langston Hughes´ Cosmic Voice

Hughes´ masterpiece which we wrong at age 18.
Poet Laureate of the Confederacy – Henry Timrod

Henry Timrod lived a short life, dying at age thirty-nine after suffering for nearly a decade from tuberculosis. In fact, just about everything he did was short-lived: he served only a few months in the Confederate Army; he had to leave the service because of his poor health.
Rescuing Longfellow

The mission of The Library of America is to rescue American literature from oblivion. This task was undertaken in 1979 when some scholars and critics observed that many fine literary works were out of print, and few copies could be found.
The Caged Bird by Maya Angelou

This article is a close reading and analysis of Maya Angelou's poem The Caged Bird
We Wear the Mask

Paul Laurence Dunbar´s poem about disguising pain and anger
Wheatley - America's First African American Poet

Phillis Wheatley, America's first black poet, faced hardships but through her dedication to her art was able to win a place in the American poetic canon.
Whittier's Snow-Bound - A Winter Tradition

Born December 17, 1807 in Haverhill, Massachusetts, John Greenleaf Whittier became a crusader against slavery as well as a noted and celebrated poet. He enjoyed the works of Robert Burns and was inspired to emulate Burns.
Who Wrote "The Night Before Christmas"

If the family of Henry Livingston is correct, the most famous Christmas poem in the United States was not written by Clement Clarke Moore; although Moore has been credited with it since 1844, when he included it in his book of poems. The author of this poem may instead be Major Henry Livingston, Jr.
Editor's Picks Articles
Top Ten Articles
Previous Features
Site Map
Content copyright © 2018 by . All rights reserved.
This content was written by . If you wish to use this content in any manner, you need written permission.
Contact Karena Andrusyshyn for details.