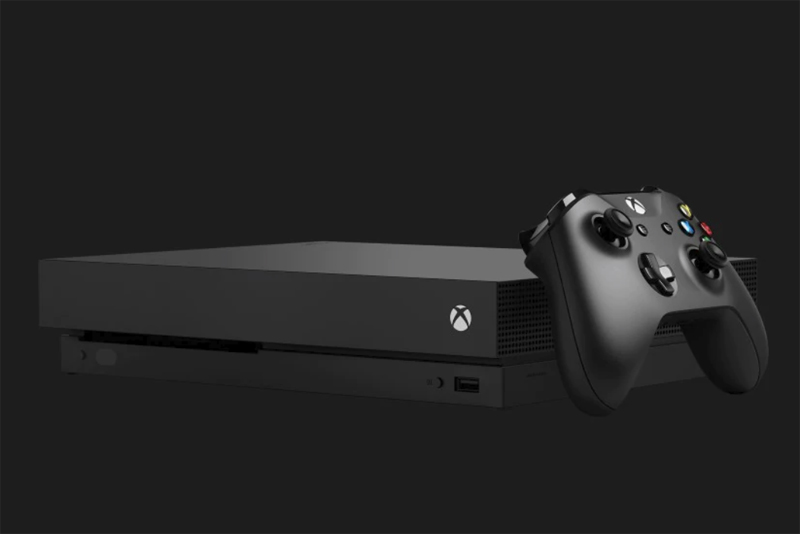 The XBox 360 was released in November 2005 and made an instant splash on the gaming world.
Fixing an XBox Disc Read Error

You put your game disc into your XBox 360 unit. The game won't play. Now what do you do? Pay $100 or more for an official repair group to handle it? Here's what we did.
Moving XBox 360 Game Save Files

We are upgrading from a base 20g XBox 360 to a 120g XBox 360 Elite. A key part of this upgrade was moving the game save files from one XBox 360 to the other. Here are the instructions for how to do this.
Using Netflix on your XBox 360

If you have an XBox 360 and a NetFlix account, you can stream movies LIVE to your TV through the XBox 360's internet connection! This is a great way to instantly watch and enjoy any movie in your NetFlix live queue. Here are step by step instructions.
XBox 360 - Buying Suggestions

If you're looking to buy an XBox 360 and can't find it in your local stores, here are some suggestions on getting your hands on a system. I also offer scam watch warnings.
XBox 360 - Crash Issues

We got our XBox 360 on launch day, in November 2005. We play it almost daily for reviews, but treat it with great care, always using clean discs and using a cooling fan. Imagine our surprise in Dec 06 when it began failing.
XBox 360 - High Definition Cables

If you have a high definition TV, there are two different types of video cables you can use from your XBox 360. How do they work?
Xbox 360 250gb Console with Kinect

If you're looking to put together a high quality gaming system with the full body motion Kinect sensors, this 250gb XBox 360 unit is definitely worth taking a look at.
XBox 360 and Hard Drive Space

If you get a 20 gig hard drive for your XBox 360, don't expect to fill it up with music. Games and system files take up over half of it to start with.
XBox 360 and Project Natal

Game designers are enthusiastically talking about Project Natal as the breakthrough technology which will make the XBox as newbie-friendly as the Wii. What is Natal all about?
XBox 360 Core System Stats

The XBox 360 comes in two configurations - the core system and the pro system. The core system is the more basic of the two, and does NOT have a hard drive.
Xbox 360 Elite 120gb Hard Drive

The Xbox 360 Elite - with its shiny black case - is the latest version of the Xbox 360 with several important upgrades. First, it comes with a 120 gig hard drive, which is very important for people who love to download games, music and movies. Next, it comes with a built in HDMI port!
XBox 360 Game Display Resolution List

The XBox 360 is fully capable of incredibly high quality, high definition output. It's up to each game designer to take advantage of that detail level.
XBox 360 Game Memory Requirements

Every XBox 360 save game takes up memory. Here is a list of the games we've reviewed along with their save game sizes, for you to plan out your memory card purchases.
XBox 360 Graphic Comparison

Look at actual screenshot comparisons to learn the difference between the standard XBox and the XBox 360.
XBox 360 High Def vs Normal TV

One glorious feature of the XBox 360 is that it can put out a high definition TV signal. All of us players with HDTV systems will get to see amazing clarity.
XBox 360 Model Options

There are many models of the XBox 360 on the market in modern times. Here is a comparison chart of the options with the features offered in each one, and the average price.
XBox 360 MU to Hard Drive

If you have a hard drive for your XBox 360, there are some games that can be moved off memory cards - and others that cannot. Be sure you're prepared!
XBox 360 Original XBox Game Compatability List

The XBox 360 does NOT automatically play every old XBox game. You have to have a hard drive, and download the emulator to let it play properly. Here's the list of games that you can play.
XBox 360 Pro System Stats

The XBox 360 Pro System is definitely the one you need to get. You really have to have that hard drive. Also, the wireless controller is great for gaming!
XBox 360 Profiles and Save Games

If you are playing games on an XBox 360, it is very important that you understand how profiles and save games work. They are tied together very closely!
XBox 360 Review - After a Year

We've had our XBox 360 for a year now, and have played it quite regularly. Here is our review of how it performs compared with our Wii and PS3.
XBox 360 vs PlayStation 3

We´ve owned both the XBox 360 and the PlayStation 3 since their launches. We play both of them regularly. If you´re looking into these two systems, how do they compare?
XBox Kinect Lighting Issues

We got our XBox Kinect right when the technology came out. We love it - but it can be challenging sometimes to get the room lit properly. Here are some tips.
XBox Live Silver vs Gold

XBox Live comes in two flavors - silver and gold. Learn what the differences are between these two options and which is better for your gaming style.
Editor's Picks Articles
Top Ten Articles
Previous Features
Site Map
Follow @lisavideogames
Tweet
Content copyright © 2018 by . All rights reserved.
This content was written by . If you wish to use this content in any manner, you need written permission.
Contact Lisa Shea for details.