Secret Messages to Bullies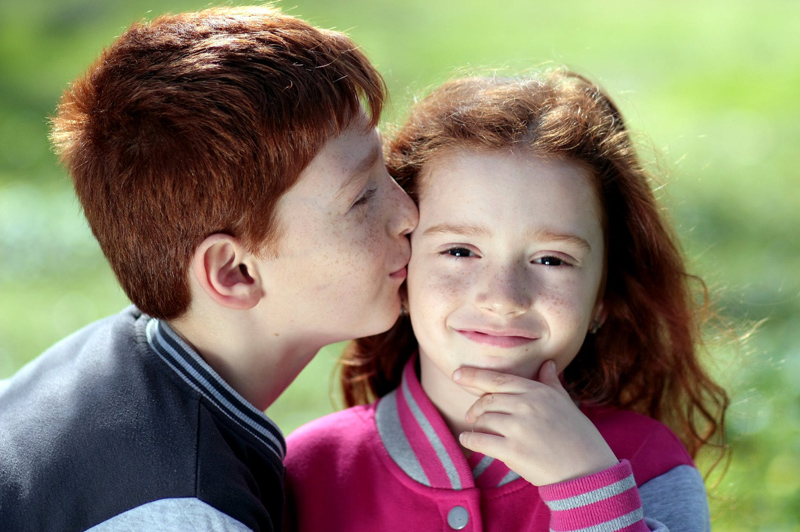 With more focused attention on bullying awareness and prevention within schools and communities, victims are finally getting the strong support necessary for coping, stopping and even overcoming bullying and its subsequent effects. But what about the bully? Many anti-bullying programs recognize the importance of addressing the reasons children bully, but their success rates remain questionable. This may be due in part, to the fact that these programs have little to no influence from the outside and struggle to garner participation from parents of bullies. The sad truth is that many parents do not take their children's bullying as seriously as they should. These parents do not overtly condone bullying. However, they may be unaware that through their attitude they could be sending their children subconscious messages that support the culture of bullying.

In order to get a better understanding of how parents' attitudes on bullying can send unintended signals to their children, we should first get a better understanding of bullying in general. Identifying bullying can be tricky since it varies and may include a combination of chronic physical, verbal or social behaviors. Bullying tactics may be directed towards one individual or they may be opportunistic in nature. Also confusing the matter is the fact that there are times when "kids will be kids" and may need to work out conflicts on their own.

However, as explained at StopBullying.gov, "Bullying is not a conflict between people of equal power who share equal blame." Bullying is, at its core, an imbalance>/i> of power and unfortunately many times parents are prideful of the power that their child commands. For parents, adopting this outlook makes it easy to minimize the bullying aspect that may come along with their child's self imposed authority. Meanwhile the child, taking their cues from the parents, embraces the idea that bullying is an acceptable social behavior.

If parents are surprised to discover their child is a bully and are at a loss as how to proceed, they should reach out to all available programs designed to help, including counseling. However, they should also do an honest character self-assessment. What they may discover is that their inadvertent communications are responsible for cultivating their child's bullying traits, which is sometimes referred to as the "pure bully personality." When doing this assessment, parents should keep in mind that it is not simply what they do or say, but rather the perceptions their behavior creates. Here are a few examples to consider:

Demeaning Humor
Frequently calling someone/something "retarded" or "gay" in front of your children may result in untended interpretations when they imitate your approach with others. Mentally challenged children or those kids believed to be gay can be particularly vulnerable socially. Kids may not be able to grasp the depths of their verbal assaults masked in humor, especially when they receive assurance from their parents that demeaning names are funny and "no big deal."

Displays of impatience
While impatience is not considered a positive trait, it's not necessarily indicative of bullying unless there is discernible pattern in the "who" and the "how." For instance, parents may express impatient behavior towards their own elderly parents in ways that kids see as mean and disrespectful. Remember, bullying is an imbalance of power and kids may get the message that it's ok for a stronger person to bully a weaker one.

Degrees of respect
It's easy to think of yourself as fair-minded people when showing respect to clergyman, friends and neighbors. However, do you show respect for those in the service industry whose jobs depend on your happiness? If your kids constantly witness your dismissive, demanding, perhaps even pretentious approach to waitresses and customer service representatives, then you may be promoting the idea that a shift in power means a shift in respectful behavior.

Pride for the bully
When *Joel was called to the school because his six year old son had assaulted a classmate, his concern quickly changed from alarm to a low key pride. Although Joel punished his son, he often retold the story of the fight while his son listened. Even at six years of age, Joel's child understood how proud his father was of him. Unfortunately, as his son's fighting escalated, Joel's response remained the same – stern lecture, time out, take away privileges and retell the stories while attempting to down play his pride. As Joel's words gave one message, his attitude sent another and his son responded to the stronger of the two.

Another message of pride for a child's aggressive bullying is completely nonverbal. Parents with a variation of "My kid can beat up your honor student" bumper sticker may want to ask themselves what message they want to convey to their child. One child thought his mother didn't think he was smart enough to get good grades, but that fighting made her proud of him.

Creating change first requires awareness, then determination.
*name changed
You Should Also Read:
The Bully Personality


Related Articles
Editor's Picks Articles
Top Ten Articles
Previous Features
Site Map





Content copyright © 2023 by Nina Guilbeau. All rights reserved.
This content was written by Nina Guilbeau. If you wish to use this content in any manner, you need written permission. Contact Nina Guilbeau for details.