OCD in Children and Teens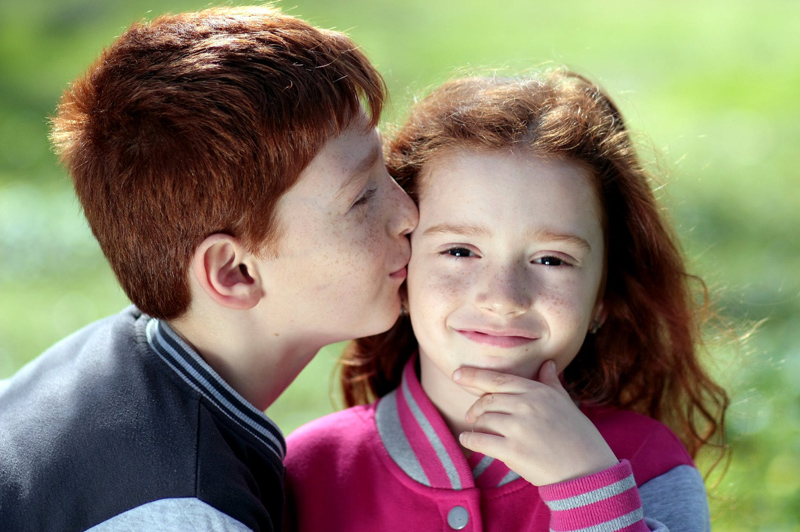 Although there is not an exact cause for Obsessive-Compulsive Disorders (OCD), many experts believe it is due to a chemical imbalance in the brain that triggers messages of unrealistic danger, fear and doubt. Those affected develop extreme concerns or obsessions that something bad will happen if compulsions or rituals are not done rigidly. Other times, the obsessions may reveal themselves as excess worries about real-life issues or involuntary bothersome thoughts. Repeated behaviors or compulsions must then be performed in order to counteract and control these thoughts.

Often this disorder is associated with adults, however one-third of adults with OCD develop symptoms as children and teens. For parents, understanding OCD, recognizing the signs and getting a correct diagnosis is instrumental in getting the prompt treatment for their child or teen. OCD symptoms may ease over time, but they may also become severe and be accompanied by eating disorders, depression and other anxiety disorder. In addition, those suffering with severe OCD may become involved with drugs, alcohol or withdraw from normal activities as a way to combat this disorder. The sooner parents seek help for their kids, the better.

Parents should look for a pattern of rituals that can be characterized as taking up more than an hour each day, causing distress and/or interfering with a child's daily activities. These compulsions may include a need to touch things in sequence, frequent thoughts of violence and the inability to throw unneeded things out which leads to hoarding. Parents should be aware that children and teens who suffer with OCD may also exhibit low self-esteem and shame because of their embarrassment over their involuntary behaviors. Here are other common examples of obsessions and the developing compulsions found in children and teens:

A fear of germs - repeated hand washing, teeth brushing,
bath or shower
Preoccupation with order - arranging objects, cleaning rituals

Bothersome thoughts - repeatedly checking door and window
locks against intruders

Preoccupation with numbers - counting ritual, repeating number

Because OCD is of a neurological nature and because many families have more than one member affected by anxiety disorders, scientists believe OCD may be inherited. Although having genetic tendencies for OCD does not mean other family members are certain to develop the disorder. However, parents should be aware that certain stress related events may trigger symptoms in these individuals. Once the symptoms of OCD or severe anxiety are recognized, parents should immediately seek the help of a qualified therapist. It is possible to successful treat the disorder with behavioral therapy and medication. Family support to help children cope with the disorder while they are getting treatment is also extremely important to successful therapy treatments.



Related Articles
Editor's Picks Articles
Top Ten Articles
Previous Features
Site Map





Content copyright © 2023 by Nina Guilbeau. All rights reserved.
This content was written by Nina Guilbeau. If you wish to use this content in any manner, you need written permission. Contact Nina Guilbeau for details.