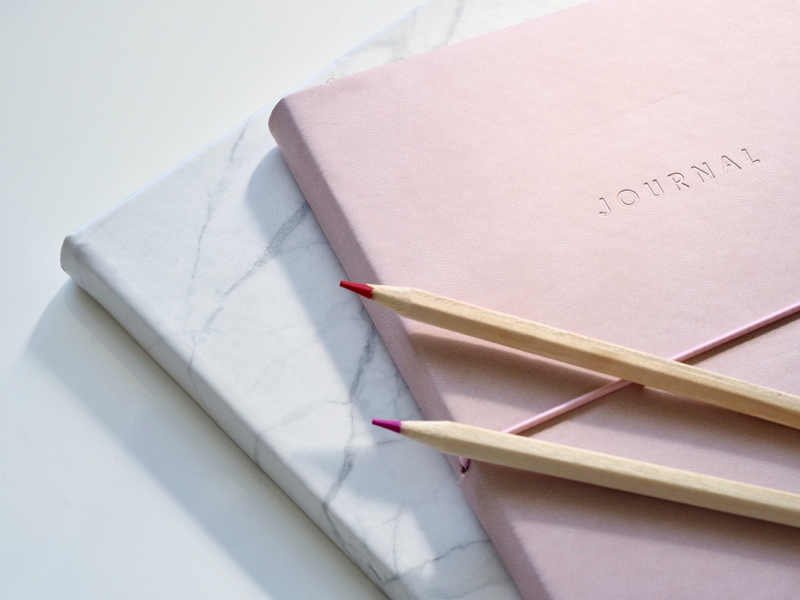 All of the articles here on the Journals Site are organized into categories. Browse through these categories to find the content you're looking for.
Book & Site Reviews
Books, magazines, zines, videos, and other wonderful media resources for journal writers! See these Editor Choice resources for personal writing.
Book Club
Book Clubs are great for many reasons. They motivate you to read and grow better at your writing skills. Our club will focus on books about journaling and memoirs, however, each month we will also r
Getting Started
The how-to´s of starting to journal. Are you new to journaling? Here is the place to get you started.
Interviews
Interested in finding out how others journal? Or reading about different journalers? Than this is the place for you.
Journaling Supplies
What do you need to journal? Pens, paper, journals, diaries, blank books, and other journaling supply goodies.
Miscellaneous
This is the section where those articles written have no real home!
Prompts & Themes
Wondering where your Muse went? Here are some daily prompts, themes and activities to invite her to sit back down with you.
Spiritual Journals
Faithbooking, gratitude journals, prayer logs and other spiritual journals are a great way to touch base with your spiritual side.
Traveling Journals
Want to create a journal to share with the world? Try a traveling journal! Find out techniques, etiquette and how to get started with mail art traveling books.
Types of Journals
Inspiring information about journaling on a specific type of journal; nature journals, dream diaries, reading logs and more.
Writing Techniques
Sometimes prompts and excercises aren´t enough! Here is some more information about writing and the writing process.
Be sure to visit the
Journals Archives
for all the articles!
Editor's Picks Articles
Top Ten Articles
Previous Features
Site Map