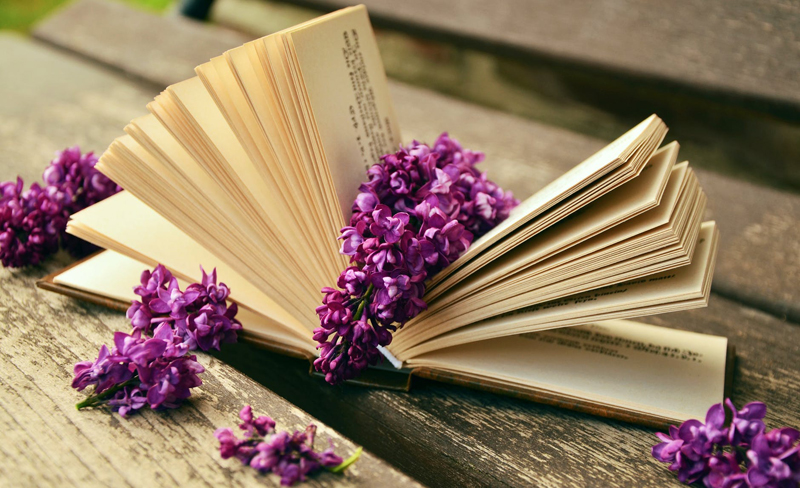 A new trend by women writer´s is the Paranormal aspect.
A Shadow of a Smile Book Review

What I really loved about reading this story is the emotion that is conveyed throughout. When Meredith feels shocked, you feel her shock. When Meredith feels heartbroken, you feel heartbroken.
Bull Canyon Book Review

A story of sailors who become landlocked to build the next ship to take them on more adventures.
Chasing Amanda Book Review

Chasing Amanda covers a subject that is every parent's nightmare: Your child being abducted, never to be seen again.
Diary of a Mad Fat Girl Book Review

First time author Stephanie McAfee hits the New York Bestseller Lists with Diary of a Mad Fat Girl. A story that sucks you in from the beginning.
Distant Shores Book Review

Kristin Hannah novels are always good reads for a lazy day. The stories don't suck you in to the point where you can't put it down for one second but the stories catch you so you have to know what is going to happen to the characters you get easily attached to throughout the story.
Dover Graye - Book Review

Dover Graye by Shannon Lee Wolf is an intriguing story from the start. Dover Graye is an excellent read if you are looking for something different!
Eat, Pray, Love Book Review

Eat, Pray, Love by Elizabeth Gilbert had been sitting on my bookshelf for a long time. I happened to find it at a discount book store almost a year ago and bought it on a whim because of all the hype about it. Does it live up to it's accolades?
Falling Apart in One Piece Book Review

Just when Stacy Morrison thought everything in her life had come together, her husband of ten years announced that he wanted a divorce. She shares her story of how she learned to live again.
How to Cook a Dragon – Book Review

The story takes place in Beijing and Shanghai. It examines the life of the Chinese and how it is hard for Linda to fit into the culture of the Chinese.
I'll Be Slaying You by Cynthia Eden

I took a chance on trying to read another paranormal book. Did I like it or was I disappointed?
In Sheep's Clothing Review

One can only wonder what incidents or people inspired IN SHEEP'S CLOTHING and its protagonist, Trudy, who trades integrity for the "good life," confuses glamour with happiness, and is faced with paying the highest price imaginable for her deceptions.
Invisible Book Review

What a fun character Ivy Malone becomes in this book!
It's Either Her or Me – Book Review

When I was asked by Katie Rudkin from Random House to review this book I thought what could I possibly learn from this book? If someone is having a hard time dealing with an in-law situation, this book is absolutely perfect for just about any situation.
Megan's Way Book Review

Megan's Way by Melissa Foster is an emotionally moving book especially for a first time, self-publish novel. I cried at nearly every turn of the page.
Mirror Blue Book Review

When I read some quick reviews of this book before reading it, I was hesitant to read it because people were calling it a "Literary Romance Novel". While it is short, the story in the pages turned out to be really great!
Mothers and Other Liars Book Review

While browsing through the local library for something good to read, Mothers and Other Liars caught my eye because of the title. I am glad I did not have anything to do for the next 24 hours because this story kept me up all night!
Nineteen Minutes – Book Review

Peter is bullied since the first day of kindergarten. Peter is pushed beyond his limits day in and day out by the popular kids and jocks. But should bullying lead to murder?
One Breath Away Book Review

A story a about a small town in Iowa where daily life comes to a screeching halt the day before spring break for school when a horrible snowstorm comes blowing through and a lone gunman walks into the school to take the third grade class hostage. This is a gripping tale from the beginning.
One Scream Away - Book Review

A review of Kate Brady's debut novel, One Scream Away. A classic tale of cat and mouse!
Penguin Luck - Book Review

In Kay Mupetson's first novel, she tells the story of a woman torn between doing what her family wants and what she wants from life.
Pickin' Tomatoes Review

Little white lies can get you far for only so long. In Pickin' Tomatoes , Maggie is desperate to find a way to make some quick money to support her and her daughter
Pressed Pennies Book Review

Pressed Pennies tells the tale of friends who grew up together, were torn apart due to family circumstances, and somehow everyone finds each other again. I was very touched by the love stories this novel surrounds.
Reflections of a Mississippi Magnolia Review

It has been awhile since I have read a modern poetry book that has stirred many emotions and memories as Patricia Neely-Dorsey did her book
Royal Blood – Book Review

I found this novel, its plots, and subplots, to be thrilling and extremely original.
Sarah's Key - Book Review

Sarah's Key by Tatiana De Rosnay is a fictional story about the round up of Jewish men, women, and children in Paris during the holocaust.
Snow White Must Die Book Review

In a small German town, after serving 10 years for the murder of two 17 year old girls, Tobias Sartorius is released.
Starlit Book Review

If you have ever wondered what it may be like behind the scenes of a soap and what the lifestyle of a soap star may be like, Lisa Rinna of Days of Our Lives and Melrose Place gives us a glance.
Tainted Book Review

I have tried on several occasions to jump on the Paranormal Fiction bandwagon. I have finally found an author that gets my attention.
Tales from the Yoga Studio

Walk Worthy Press is a publisher committed to delivering the word of God through fiction.
The Absence of Nectar Book Review

For those of you who are writers, we all know that you must hook your reader within the first few pages to keep the reader turning those pages. With The Absence of Nectar, Kathy Hepinstall jumps right into the tragic tale of our narrator, Alice.
The Agency – Book Review

The Agency by Ally O'Brien has to be one of the most fun books I have read in awhile. A mixture of racy chick lit, mystery, and adventure, you will find it hard to put this book down once you get started.
The Black Madonna of Derby - Book Review

Written by BellaOnline.com Editor Joanna Czechowska, The Black Madonna of Derby tells three generations of women who struggle to find their way.
The Confessions of Catherine de Medici

This novel is from the prespective of Catherine and makes you see her in a new light.
The Divorce Party - Book Review

The Divorce Part by Laura Dave is one of the best books I have read in awhile. You know a book is good when it only takes me 3 days to read it!
The Eternal Ones Book Review

Haven Moore can't control her visions of a past with a boy called Ethan, and a life in New York that ended in fiery tragedy.
The Gift Book Review

Single wife? Isn´t that an oxymoron? Well it all makes sense in this hilarious debut novel centered around a husband who has found it neccessary to run away from home!
The Heroines – Book Review

When I read the inside blurb to this book, I couldn't wait to tear into and read it. While the novel turned out to be well-written, I was quickly disappointed by the plot.
The Imposter's Daughter Book Review

I was a bit taken aback by this book when I opened it to the first page to start reading. I was pleasantly surprised by this book that I almost put at the bottom of my "to read" pile.
The Kashmir Shawl by Rosie Thomas

The language Rosie Thomas uses to tell us this story is beautifully written. Her description of India makes you feel as if you are walking the same roads as Mair and Nerys. But, I am torn about how to write this review.
The Lace Reader Book Review

A family with a long history in Salem, Massachusetts. Towner Whitney is called home to help settle the estate of her beloved Aunt Eva but she gets pulled into the investigation of a missing woman
The Lie - Book Review

The story begins with Ramona, the main character, sitting on a park bench contemplating the death of her father. She begins talking to the stranger sitting next to her for hours about everything and nothing in particular. The Lie turned out to be was interesting and different.
The List - 100 Ways to Shake Up Your Life

If you could do one thing in your life that you always wanted to do, what would it be? Write a novel? Skydive? Learn to surf?
The Little Giant of Aberdeen County – Book Review

There has been a nice trend of great debut novels this past year. Tiffany Baker is another name to add to your author's to watch list. The Little Giant of Aberdeen County is her first novel but she writes like a pro.
The Nighttime Novelist Book Review

Finding time to squeeze in some writing after work, after dinner, or even after the kids go to bed can be a challenge. Author Joseph Bates offers great advice about the how to of writing and encouragement to find the time to get the book in your head on to paper/computer screen.
The Overnight Socialite – Book Review

Bridie Clark is an excellent writer who keeps the reader engaged in the story and makes you want to not put the book down! The novel is one up and down after another as we watch Lucy blossom from a country girl to one of the most sought after women in New York.
The Poison Tree Book Review

The Poison Tree is one of the best debut novels I have read in the past couple of years. Author Erin Kelly has really set the bar high for herself. In this novel we explore the world of laid back, free spirited college kids whose lives get turned upside down.
The Storyteller by Jodi Picoult

Jodi Picoult is one of my favorite authors. I always get sucked in quickly into her storylines. When I went to the library to get my copy, i read 40 pages before even walking out the door.
The Travels of Annie T. Hastings – Book Review

The Travels of Annie T. Hastings is literary fiction at it's best. The story is of Annie T. Hastings, a woman in her 70's desperate to find the past she left behind some 40 years ago. The story is based on the travels of the author's mother and the journals she left behind upon her death.
Torn by Julie Kenner

A review of the excellent Blood Lily Chronicles second book Torn.
Turned by Julie Kenner

The third and hopefully not final book of the Blood Lily Chronicles. This one grabs you in as soon as you start reading!
Twas the Night Book Review

Bev Marshall´s ability to let the reader inside her characters immediately draws readers into her new novel Hot Fudge Sunday Blues. The themes of judgment, religion, role modeling, coming of age is excellent for lively discussions!
Twilight – Book Review

Twilight by Stephanie Meyer is the first of a series that was intended to be geared more towards older teens but has taken the world by storm!
Unfaithfully Yours Book Review

Looking for a quick read but one that will not disappoint. Unfaithfully Yours by Anthony Patton may be the book for you.
Wicked Appetite by Janet Evanovich

This is the first Janet Evanovich novel I have ever read. Is she one of my new favorite authors?
Winter Garden Book Review

When first beginning Winter Garden by Kristin Hannah, you may get the impression that this novel is going to be like so many books with the same core. Kristin Hannah takes a very different route with her story in Winter Garden.
Editor's Picks Articles
Top Ten Articles
Previous Features
Site Map
Follow @womenslitbella
Tweet
Content copyright © 2018 by . All rights reserved.
This content was written by . If you wish to use this content in any manner, you need written permission.
Contact Jeanette Stingley for details.