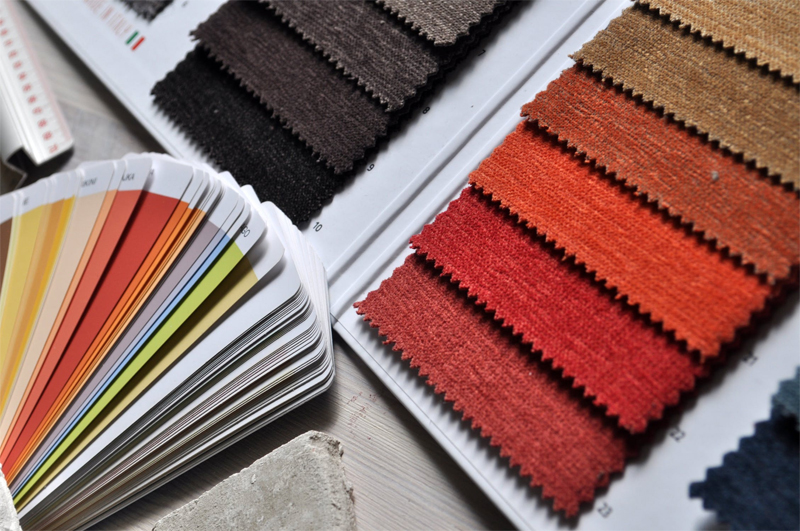 Some stories to give you a giggle while you patch
A Cautionary Tale

Here's a jovial poem about a quilt group making a quilt for a raffle prize.
A Quilter Gets Organised

A funny poem about a quilter who really wants to get organised. Familiar anyone?
A Quilters Resolve - Resolutions for 2011

Making resolutions at the beginning of a new year can be enormously helpful to keep focused in the months ahead. Here's a tongue-in-cheek look at quilters resolutions world-wide. Enjoy!
A Quilters Wish - Christmas Poem

Here's a light hearted Christmas Poem about what I think we as quilters all over the world would like to wish to receive this Christmas.
A Quilting Husbands Lament

Here's a clever little poem about the poor neglected husband of a patchworker. I sometimes think this could relate to my relationship. Enjoy!
A Tale of Messy Proportions

This is the story of a very untidy quilter and how the quilt fairies saved the day!
An Old Time Quilting Bee

Here is a delightful poem about An Old Time Quilting Bee and the way they used to speed date back in the good ol' days!
Cindy Thury Smith - Patchworker and Poet

Patchwork Poetry from Cindy Thury Smith - a good giggle for all quilters.
Gift ideas for Quilters

Great gift ideas for quilters for Christmas 2010
Grandma's Christmas Poem

Another clever poem from Australian poet, Jenny Riley. All about a Grandma's Christmas Wish List.
Horrorscope for the Quilter on Retreat

Here's a fun and very tongue in cheek "horrorscope" for quilters on retreat.
In Memory of Mary-Ellen Hopkins

One of the world's most respected and love quilt mentors, Mary-Ellen Hopkins passed away in July 2013. Even in Australia, Mary-Ellen was loved and idolised. Here's a poem written by Jenny Riley that personifies our respect for Mary-Ellen Hopkins and her sensible approach to quilt making.
More Quilt Poems from Cindy Thury Smith

More clever poetry from the intrepid quilter Cindy Thury Smith
More Gift Ideas for Quilters

More great gift ideas for quilters at Christmas 2010.
Periodic Table of Quilting Elements

You've heard about the Periodic Table of Elements (science stuff). Well, I've put together a Periodic Table of Quilting Elements. Have fun with this one!
Priorities - A Quilters Lament by Jenny Riley

Priorities is a quirky poem by well known Australian poet Jenny Riley who has kindly given me permission to reprint her poem here.
Quilt Acronyms


Quilt Acronmys and their meanings. Lots of laughs here.
Quilt Food for Thought

Here are some quotes and saying that will offer food for thought for the thinking quilter
Quilt Poem - Experience is a Great Teacher

Another very funny poem generously offered by Jenny Riley. If you are a quilt teacher you'll love this poem.
Quilt Poems

Quilt Poems are lovely to collect and read. Here's a selection from my stash for you to enjoy.
Quilt Poems from Long Ago

Delightful Quilt Poems from long ago.
Quilt Poems of times past.

Here are some more quilt poems from times past. The Crazy Quilt poem shows that not much has changed in 100 years or so!
Quilt Poetry and Prose

Some precious quilt poems and prose from my treasured Quilt Keepsakes.
Quilt Poetry and Prose - some more

I have found some more quilt poems and prose in my collection. Simple quilt poems and quotes for you to enjoy.
Quilt Sayings and Quotes

Quilt Sayings,quotes and poems are a delightful distraction from the business of creating a quilt. Here's some that I've found on the web.
Quilters Christmas Carol 2010

A Christmas Carol for Quilters written by Judie Bellingham for Christmas 2010
Quilters Christmas Wish List

Here's a wish list for all the husbands of quilters, who don't know what to get their wonderful quilting wives for Christmas.
Quilters Quarters Newsletter & Photos

Quilters Quarters Newsletter is published weekly. These photographs support the Newsletter subject matter.
Quilting Christmas Carol by Judie Bellingham

Here's a Christmas Carol sung to the tune of "Deck the Halls" and with tongue planted firmly in cheek!!
Quiz for Quilters - Quilt Trivia Answers

Here are the answers to the Quilt Quiz. How did you go?
Quiz for Quilters - Quilt Trivia Questions

Quiz for Quilters - trivia questions to challenge you. Have fun with this quiz and maybe you'll learn something new!
Singing the Blues by Jenny Riley

Here's a quilt poem by Jenny Riley that reminds us that dyeing fabric isn't that easy!!
So You're a Quilter Too!! A clever Quilt Poem

A very clever quilt poem to make every quilter feel normal!
Thank You - a Quilt Poem by Jenny Riley

Here's a fabulous quilt poem by Jenny Riley all about the compassion that is found in all quilters around the globe.
The Negative Response - Quilt Poem

Here's a poem wonderfully written by Jenny Riley about the reluctant committee member.
The Purrfect Companion

Patchwork Poem all about cats and quilts.
The Skeletons Of Quilting

This is a poem about our UFO's - The Skeletons of Quilting
The Update (Buying a new machine)

Here's a funny poem written by Jenny Riley about updating your sewing machine.
Tragic Magic - A Quilters Poem

A very funny and clever poem written by Vivienne Pender from Langley Quilters' Guild.
Editor's Picks Articles
Top Ten Articles
Previous Features
Site Map
Content copyright © 2018 by . All rights reserved.
This content was written by . If you wish to use this content in any manner, you need written permission.
Contact Judie Bellingham for details.