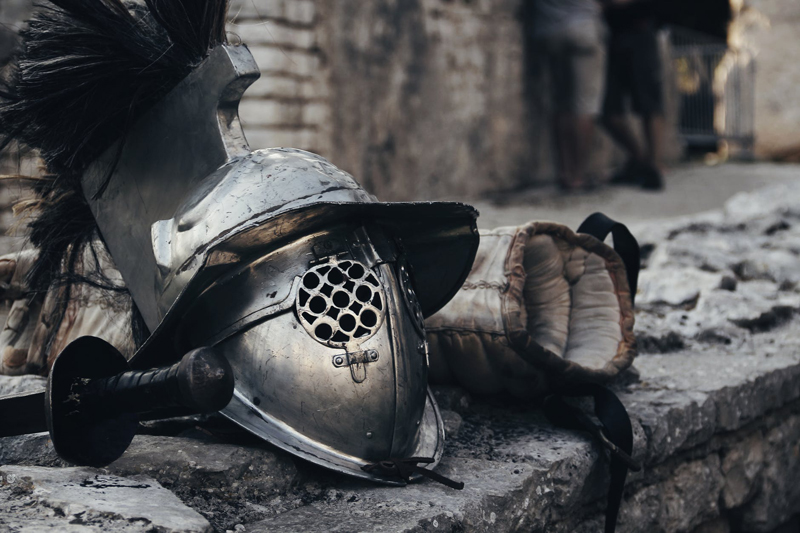 Here are some tools and tricks for creating your own content for a campaign or world for your players. Everything from towns and quests to landscapes and myths.
Conceptual City Creation

How do you decide what shops will be in your city? Do you pull organizations out of a hat to decide who runs what? Are the cities you create islands which have almost nothing to do with one another? Follow these six simple steps to form your own city-making strategy and optimize your time spent!
Dungeon Maps Made Simple

Your players are traveling overland and they've run across some underground ruins. Those ruins are going to need a map! Here's what you should consider when making those maps, a game which makes fantasy cartography fun, and a link to an online resource for quick generic maps.
Festivals Give Campaigns Verisimilitude

Want to add body to your world without tangential side quests? Parades and banquets happen all over the world for many different reasons. Your players can give their characters some hard-earned rest and relaxation, unless something sinister awaits! Here are a few sample fêtes to get you started.
Legends in Your Campaign

The most incredible stories wind through people like currents, fueling their transfer from one person to the next. Travelers are introduced to locals via such storytelling as well. Done right, your players may keep your homemade legends alive. Here's how to plan your own legends.
Weaving Event Based Plot Arcs

Where are your players now? Will they know what's coming next? What should you foreshadow? Do their actions impact the story at all? If you've wondered these questions as a game master then this article is for you. Organize your plot hooks and arcs using this tried-and-true technique.
Editor's Picks Articles
Top Ten Articles
Previous Features
Site Map
Follow @rpgbellaonline
Tweet
Content copyright © 2018 by . All rights reserved.
This content was written by . If you wish to use this content in any manner, you need written permission.
Contact Leif Sutter for details.