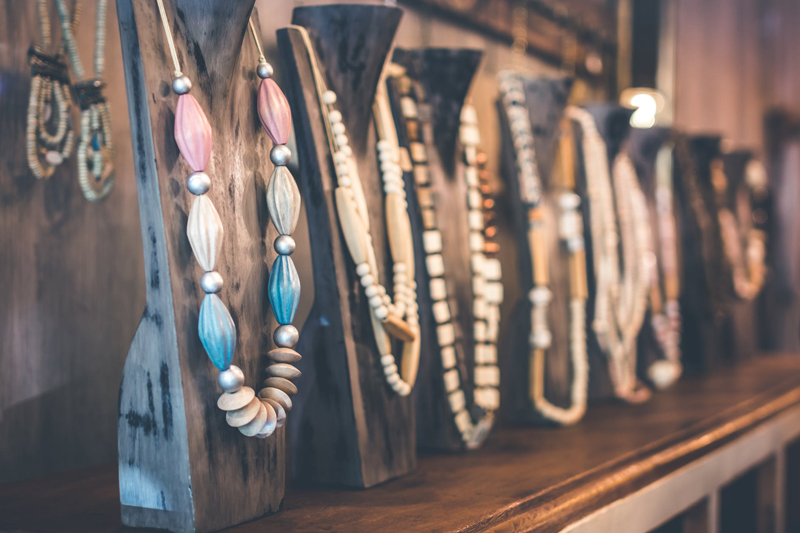 Look here for information on supplies and tools for jewelry-making.
Become an Expert at Identifying Silver!

Really! A Silver that does not tarnish? Tell me more...
Choosing the Right Metalsmith Tools

Buying metalsmith tools can be confusing. Save money, time, and frustration by learning the best tools to purchase. Know what tools are needed for your work. You will be surprised with some of the fun places where you will find that perfect tool. Express yourself with tools that work for you!
Oh So Many! How to Choose the Right One.

You can never have too many tools, but how do you choose the best tools for your work? Files will become your favorite go to tool. Open any tools catalog and you will be overwhelmed with the choices. Learn what files do and how to choose the best files for your toolbox!
Photographing Arts, Crafts, and Collectibles

Ever wanted to take professional photographs of your work? Quality photos that you can published on line or submit to a juried art show? Here is a beautiful book that teaches just how to do this. Digital cameras, lighting, subject, and matter are clearly explained in this book.
Product Review - Steel Bench Block

If you want to work with wire, a steel bench block is handy for hammering.
Renew, Refresh and Reorganize

Organize your supplies and become a more efficient creative artist. Your new space will free you of lost time spent looking for tools and findings. Have more fun and be more productive when you implement easy and creative organizing ideas. Your studio will look and feel better!
Silversmithing for Jewelry Makers Book Review

An easy to follow and beautiful book on Silversmithing. This book takes you from basic jewelry making to advanced techniques in Silversmithing. The techniques are explained in a clear, descriptive manner with excellent photographs. Even the beginner student can create from these tutorials.
SUBJECT Offsite Links - Supplies and Tools

Look here for offsite links for information on supplies and tools.
Supplies - Bead Stringing Wire, Beadalon

A look at the characteristics of nylon coated beading wire - including how to select the best size for your project and tips for making your strung jewelry as durable as possible.
Supplies - Bead Weaving

Learn how to set up a simple work area or beading kit for making bead-woven jewelry.
Supplies - Beading, Cord for Knotting Between Beads

Here are some examples of the types of stringing materials you can use to knot between beads, including traditional silk cord.
Supplies - Beading, Stringing Material

All about threads, cords and wires for beading.
Supplies - Buttons, White Plastic

The white plastic opaque button is a great ingredient for jewelry making!
Supplies - Cord, Leather Jewelry Cord

Learn about the most common types of leather cord used in jewelry making.
Supplies - Displays for Jewelry, How to Create

Gorgeous crushed velvet display board to highlight your equally gorgeous jewelry designs!
Supplies - Gemstones, Amber

Amber is a truly stunning gemstone with which to design jewelry.
Supplies - Gemstones, Hematite

Hematite can be an unusual but striking choice of mineral for jewelry making.
Supplies - Gemstones, Jade

Jade, highly prized in the Far East, is a gorgeous green semi-precious stone that comes in range of green hues.
Supplies - Gemstones, Malachite

Malachite is an acquired taste with its bright green hue, but can be stunning in small doses.
Supplies - Gemstones, Onyx

For its dramatic beauty, durability, and inexpensive price, a jewelry maker can´t go wrong with white or black onyx.
Supplies - Gemstones, Pearl Beads

Pearl is the traditional June birthstone, and pearl beads make perfect jewelry components for summer projects. Learn about the types and characteristics of pearls used in jewelry making.
Supplies - Gemstones, Pearls - Shapes

Pearl bead terminology and shape descriptions to help you select the right pearls when you go bead shopping.
Supplies - Gemstones, Red Jasper

Red jasper is a relatively inexpensive gemstone for jewelry-makers looking for a rugged, warm, earth-toned stone.
Supplies - Glues and Adhesives

Here is an idea of what kinds of glue to use in making jewelry.
Supplies - Metal, Brass Components for Jewelry Making

As the prices of precious metals continue to rise, brass is becoming many artisans´ favorite material for bead and wire jewelry making. Learn more about brass and how you can use it in your designs.
Supplies - Storage For Your Stuff

Let´s face it – we need a place for everything and everything in its place.
Tools - EZ Bracelet Sizer

The EZ Bracelet Sizer can help you make beaded bracelets that fit properly, no matter how large or small their beads are.
Tools - Kilns for Jewelry, Bead and Precious Metal Clay

What to look for and consider when shopping for a jewelry making kiln.
Tools - Pliers, Cutters & Chain Nose

In the first article in our Wire Work Tools series, we look at two of the most important pieces in your tool collection.
Tools - Pliers, Wire Work

In this second article in the Wire Work Tools series, we look at round nose, flat nose, and nylon jaw pliers.
Tools - Rotary Tumbler Maintenance

How to maintain a rotary tumbler.
Tools, for Hammering Wire Work

In this third article in the Wire Work Tools series, learn about the most important safety equipment and tools for hammering wire.
Torch or Kiln

Are you ready to work with fire? When artists are taking this next step, many are unsure with their choice of torches or kilns. Both are exciting and fun to work with. Learn which is best for you and take the next step to create with fire.
Torch or Kiln

Are you ready to work with fire? In taking this next step many are confused with choices in torches and kilns. This article explains the differences and helps you make the best decision for you.
Editor's Picks Articles
Top Ten Articles
Previous Features
Site Map
Content copyright © 2018 by . All rights reserved.
This content was written by . If you wish to use this content in any manner, you need written permission.
Contact Susan Mendenhall for details.