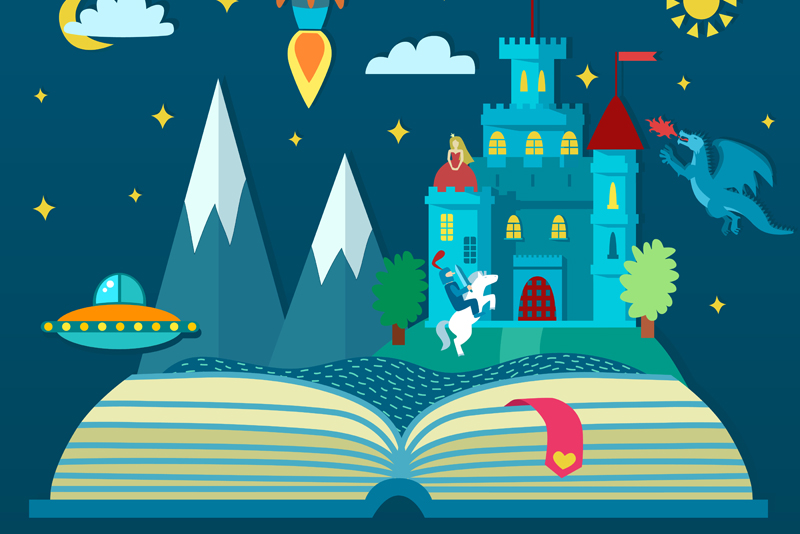 Articles about writing and craft issues including characterization, plot, setting, dialogue, and theme.
How to Write Great Children´s Books

Start at the beginning or jump into the middle. A series of articles outlining how to write children´s books that will sell.
Plot

From conflict to resolution with lots of plans and failures in between--your plot is the pressure you put on your characters so their courage and ingenuity can really shine.
POV

Looking at Point of View. Who is telling the story?
Seven Deadly Sins in Fiction Writing

Here I identify the most common errors in manuscripts I critique. There are way more than seven of these puppies. I just thought the seven deadly sins was a catchy title. =0)
Choosing the Right Words

How to choose appropriate vocabulary for children's books and articles.
Choosing the Right Words

How to choose the appropriate vocabulary for children´s books and articles.
Creating Believable Characters

Every story has a detailed backstory. Writing an indepth character study will guide you and provide you with inspiration as you begin your next children's story. By writing the character's backstory in a separate manuscript, you keep your prose more concise, lively and vital.
Creative Tips for Using Low-Tech Tools

Here are some tips for a great low-tech tool that will help your writing be more productive and more fun.
How to Research the Best Publisher for You

Your local bookstore and your local library are great places to start as you research your ideal publisher.
Make Your Story Mobile-Friendly

Points to Ponder as the Children's Market Expands into an Electronic Universe
Matching Your Writing to a Category

Most children's book writers specialize in a specific type of children's book. This article will help you decide where your writing best fits in the traditional categories of children's books.
New Worlds to Conquer

Mobile apps are taking children's literature in a new direction.
Passive Voice Defined

There are editors who will skim the first few pages of a manuscript and throw it aside if they see the passive voice because they believe the writer who uses the passive voice must be a novice. So it's important to learn what the passive voice is and how to avoid it.
Seuling's Guidebook for Children's Writers

Book Review: Barbara Seuling's How to Write a Children's Book and Get It Published
Stretch Your Writing Muscles

Working on a wide variety of writing projects strengthens your writing skills.
Using Stories to Teach

A character and a conflict is all children need to learn valuable life lessons.
When to Use Passive Voice in Fiction

Is it ever right to use the passive voice? Yes. There are several times when the use of passive voice actually speeds up the narrative.
Who's Your Best Critic?

Select your pre-publication reviewers wisely to get critiques you can use.
World Building Through Metaphor

A look at Shannon Hale´s Princess Academy to see how she uses metaphors and similes specific to her story world to create a place that feels real to her readers.
Writing for the Educational Market

What motivates middle-school and high-school students to learn?
Writing Funny for Children

Children love to have their funny bones tickled. Here are a few tips for writing stories that make children laugh.
Writing Resources For Young Authors

If you are a young person thinking about choosing writing as your career, or if you know a young person who fits that description, it may be worthwhile to seek out these resources geared toward the younger writer – or to the writer who is young at heart.
Editor's Picks Articles
Top Ten Articles
Previous Features
Site Map
Content copyright © 2018 by . All rights reserved.
This content was written by . If you wish to use this content in any manner, you need written permission.
Contact Annamaria Farbizio for details.