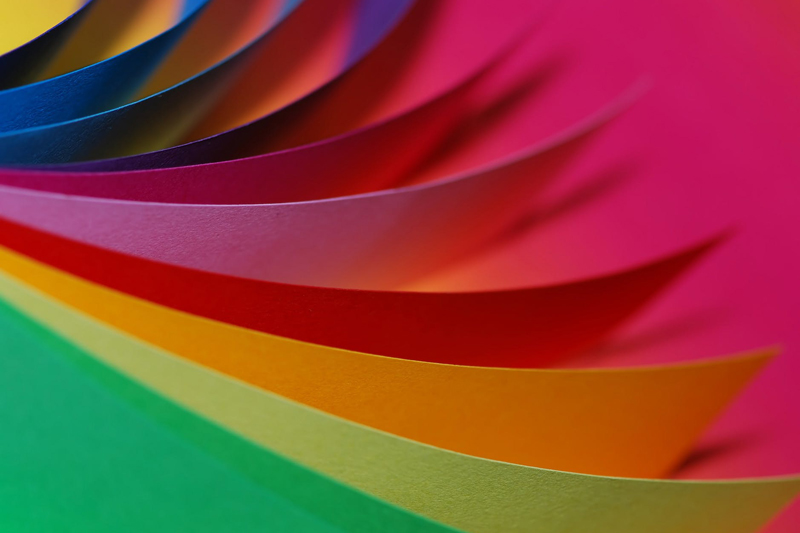 Here are many projects you can try on your own. Tell me what you want to see added here!
"Live, Laugh, Love" Wall Plaque

This wall plaque reminds us to live well, laugh often, and love more, but you can adapt this project to feature any short quote.
3D Valentine Project

This 3D Valentine made from paper clay comes with a wire loop so you can hang it as an ornament, or attach ribbons, tags and charms.
Autumn Leaves Mobile

Bring the colors of autumn indoors with this leafy, fall-inspired mobile.
Birdhouse Ornaments

Make these birdhouse ornaments to hang on a tree, or remove the hangers and make a tabletop village!
Bookmaking

Making handmade books is fun and the possibilities are endless!
Boxes

Boxes to make and decorate, great for gift-giving or staying organized!
Butterfly Collection Frame

Here's how to make a faux butterfly collection frame for your home.
Butterfly Mobile

Add some fluttering butterflies to your room with this mobile.
Colorful Cupcake Tags

Make these colorful cupcake tags from corrugated cardstock.
Corrugated Cardboard Photo Frame

Display your favorite photo in a frame you've made yourself!
Corrugated Cardboard Tag

Make this nature-inspired tag from corrugated cardboard.
Crepe Paper Roses

Make these crepe paper flowers for projects like topiaries, wreaths, and gift toppers.
Easy Butterfly Embellishment

Here's an easy way to make butterfly embellishments using twisted paper cord and twist ties!
Easy Thanksgiving Pumpkin Decor

This Thanksgiving pumpkin is easy to whip up in a few minutes. Make several in different sizes and have a pumpkin patch as your Thanksgiving dinner centerpiece.
Fringed Paper Flower

Make a fringed flower out of paper strips.
Halloween Luminaria

Make this Halloween luminaria from black cardstock and orange vellum.
Happy Birthday Garland Card

Make this greeting "card" that doubles as a garland.
How to Cover Pencils with Paper

Transform plain-looking pencils into pretty desk accessories.
How to Make a Boat Basket

Learn how to make a simple decorative basket using strips of cardstock.
How to Make a Door Hanger

This door hanger features greetings of peace to visitors.
How to Make a Halloween Wreath

Get ready for Trick or Treat with this Halloween wreath made from tissue paper flowers!
How to Make a Paper Rose

Here's how to make a paper rose with a flat base - perfect for cards, frames and boxes!
How to Make a Paper Ziploc Coin Purse

Here's how to make a paper coin purse with a Ziploc closure.
How to Make a Simple Suncatcher

This heart suncatcher uses tissue paper on acetate for a stained-glass effect.
How to Make a Tissue Paper Flower

The tissue paper flower is a classic project that adds a festive touch to celebrations.
How to Make a Victorian Cone

Fancy paper cones were popular ornaments for special occasions in Victorian times. Here's how to make one.
How to Make a Washi Egg

If you have ever wondered how to make those beautiful washi eggs, then you'll enjoy this project.
How to Make Pinwheel Flowers

Pinwheels make cheerful and affordable home decor. Here's how to make pinwheel flowers that really turn!
How to Make Simple Papercutting Buntings

Make these papel picado buntings, inspired by Mexican fiestas!
How to Make Your Own Peel-off Stickers

Here are two ways to make your own peel-off stickers.
Inchies Projects

Inchies are fun and easy to make, and you can use them in other projects too! Try these five ideas.
Irish Bookmarks

A couple of quick crafts for St. Patrick's Day!
Layered Fringed Flower

This simple, festive flower adds cheer to any project!
Magnetic Bookmark Project

Magnetic bookmarks do an excellent job of marking pages in a book - they never slip out of place! Here's how to make them.
Make a Corrugated Cardboard Coil Pot

Here's one recycling project that turns an old grocery box into a coil pot!
Make a Fan Fold Flower

This versatile pleated flower can be used as an ornament, large gift topper, or photo frame embellishment. Make several and turn them into a wreath or garland!
Make a Milk Carton Coin Purse

From milk carton to coin purse - here's one paper craft project that's kind to the environment!
Make a Paper Cast Tag

Make a paper cast tag using your own foam board mold
Make a Pencil Holder from a Snack Canister

Keep your pens, pencils, or markers organized with a cheerful, upcycled snack canister.
Make a Post-it Notes Holder

Make this nifty desk accessory with chipboard, duct tape and patterned paper.
Make a Stamped Paperweight

Make this paperweight with a stone, some paper clay and rubber stamps.
Make an Easter Goodies Basket

An Easter basket that can be easily adapted to suit any occasion!
Misc. Greeting Cards

Greeting card projects for every occasion.
Napkin Ring Project

Do you have family or friends coming over for dinner? Add an extra-special touch to your table setting with napkin rings that you've made yourself.
Paper Clay Easter Bunny in Basket

This adorable bunny in a basket makes a sweet gift for Easter!
Paper Hearts Door Hanger

Make your guests feel welcomed with this stuffed paper hearts door hanger.
Paper Mosaic Magnets

Bring out those paper scraps and Mod Podge, and let's make some ref magnets!
Paper Rose

Make this paper flower to add a romantic touch to your projects.
Paper Straw Coaster

Paper straws aren't just for drinking through. Here's how to turn them into coasters.
Paper Towel Electric Tealight Holder

These electric tealight holders made from paper towels are perfect table accents for summer outdoor parties.
Paper-thin Paper Pendants

Want some paper jewelry with a twist? Make these paper-thin pendants that won't accidentally tear or bend!
Pierced Paper Bag Luminaria

Paper bag luminarias make inexpensive decor for an evening party outdoors. Here's how to make them.
Project - How to Make Paper Twine Bangles

Here's how to make bangles out of paper twine.
Purse Gift Boxes

These purse gift boxes are perfect for wrapping little treats like jewelry or scrapbook embellishments.
Quick and Easy Paper Snack Bowls

Hosting a spur-of-the moment get-together at home can be a good excuse to make these paper snack bowls. You can whip up them up in no time without having to worry about doing the dishes later.
Seashell Matchbox Shrine

Commemorate a special trip to the beach with a matchbox shrine.
Shabby Chic Egg

Make this shabby chic egg collaged with torn paper and embellished with rosettes, paper twine and faux pearls
St. Patrick's Day Banner

Celebrate St. Patrick's Day with this shamrock banner
Stemmed Glass Charms

Make these wine glass charms to make sure that your guests' drinks don't get mixed up with anyone else's!
Stitched Paper Yarn Embellishment

Stitch this floral embellishment with paper yarn.
Vellum-covered Votive Candle Holders

Vellum is a wonderful material to use in decorating votive candle holders because of the way it lets light shine through. Here are two projects that you can make.
Victorian Dove Ornament

Make this Victorian dove ornament that uses paper doilies for the wings and tail for extra elegance.
Washi Tape Jewelry Pins

Here's how to make fun jewelry pins with washi tape and chipboard.
Washi Tape Luggage Tag

Washi tape is quick and fun way to decorate your paper crafts! Try making this luggage tag from sturdy cardboard, decorative paper and washi tape.
Washi Tape Your Office Supplies

We'll look at how washi tape can turn boring office supplies into pretty little things to brighten up your office space. More specifically, we'll take a bunch of clips, push pins and magnets and give them a washi tape makeover.
Wine Glass Luminaria

Add a special touch to your table setting with this wine glass luminaria that uses vellum paper and outline stickers.
Winter Wall Decor

Celebrate winter with some seasonal wall décor!
Editor's Picks Articles
Top Ten Articles
Previous Features
Site Map
Content copyright © 2018 by . All rights reserved.
This content was written by . If you wish to use this content in any manner, you need written permission.
Contact Mia C. Goloy for details.