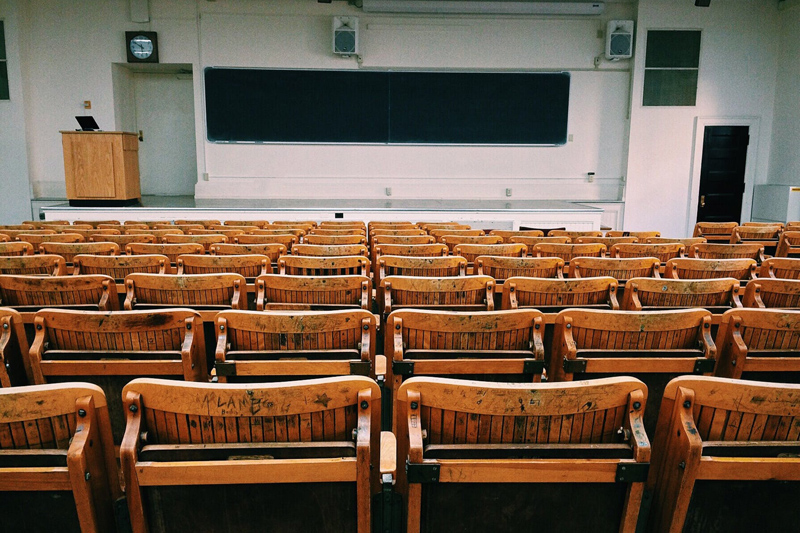 Information on managing everyday living and keeping your life together while in graduate school
5 Things Really Great Graduate Students Do

There are things that some graduate students do that make them stand out from the crowd. From time management to approach to learning, here are some ways you can get the most out of your graduate school experience.
5 Tips for Work Life Balance in Grad School

It can be easy to get overwhelmed in graduate school so let's look at some tips for work-life balance.
A Day in the Life Of a Teaching Assistant

Teaching assistants have it easy, right? They work a few hours and then have tons of time for class and studies. Maybe not...
Benefits of Graduate School

Have you considered all of the benefits to graduate school? There may be more than you think.
Cheating in Graduate School

Graduate school is often much more work and stress than students expect. The expectations are higher and the worker is harder than undergrad. Unfortunately, some people respond to the demands of graduate school by cheating to get by. Don't let this be your solution.
Create a Study Schedule

Balancing school, work and graduate school is not easy and creating a specific and comprehensive study schedule for while you are in graduate school is essential to success. Let's look at some of the important categories and things to consider when creating that schedule.
De-stress and Get Rid of That Mess!

Reduce the stress of "back to school" by gaining a handle on the clutter in your life!
Find a Mentor

A mentor can help you by providing guidance, advice, direction and a listening ear. Let's look at the benefits of and ways to find a mentor.
Go Paperless in Graduate School

Let's explore some ways we can reduce the amount of paper we use in graduate school.
Hangman

Take time and smell the roses--play a little graduate school hangman!
Healthy Living and Graduate School

Graduate students are a truly dedicated bunch--dedicated to academia that is. When it comes to eating right and staying healthy, we tend to barely make the grade. In this article, Lynn discusses cheap and quick ways to eat right and stay healthy.
Moving Beyond College

Graduate school requires an entirely new mindset. Get yourself in gear with a few tips from the editor.
Non-Academic Perks of Graduate School

Many, if not most, schools have benefits and perks that extend beyond furthering your education. Here are some common perks that might be available to you as a current or past graduate student.
Plagiarism in Graduate School

Let's look at the dangers and conequencces of plagiarism in graduate school.
Staying Engaged as an Online Graduate Student

It can be difficult to stay engaged with school work when you are not going to a physical classroom each week and not seeing your professors and classmates in person. So how do you avoid getting bored and stay engaged? The right answer will differ for everyone, but here are some ideas.
Stress Management

Stress is a normal part of a graduate student's life. Let's look at some ways to manage that stress in a healthy way.
Taking a Leave of Absence from Graduate School

Graduate school is a huge commitment and life will not stop so that you can focus all of your attention on school. In this article we will look at what you can do when faced with a situation that takes your concentration away from your graduate studies.
Time Management

Successful time management can be a sanity saver when you are in school. Let's look at some ways to prioritize school, family and work and fit it all in.
Editor's Picks Articles
Top Ten Articles
Previous Features
Site Map
Content copyright © 2018 by . All rights reserved.
This content was written by . If you wish to use this content in any manner, you need written permission.
Contact Nicole Amos for details.