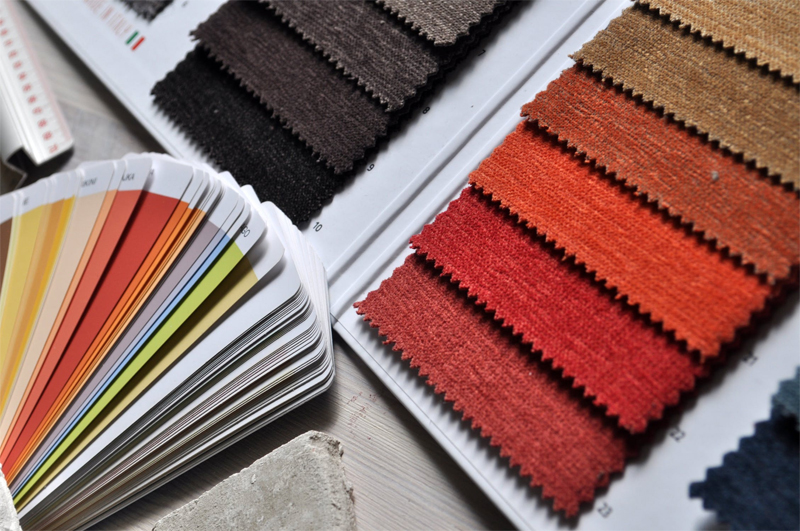 Reviews on the latest books and products on the market for quilters.
Contemporary Quilts Book Review

Contemporary Quilts : Design, Surface and Stitch is a fantastic workbook instructing the newcommer to art quilts the skills of design, surface embellishment and stitch embellishment.
Contemporary Quilts: Book Review

Contemporary Quilts: Design, Surface and Stitch is a new book by Sandra Meech and covers all manner of angles regarding the creation of Contemporary Quilts.
Rotary Magic - Book Review

Rotary Magic is an extensive resource on the basics of no fail Rotary Cutting, Piecing,Pressing and finishing. Lots of great hints and tips as well as clear and concise diagrams and photos.
100 Any-Size Applique Blocks Book Review

Book Review of Linda Causee's publication 100 Any-Size Applique Blocks.
A Touch of Rosie Quilts Book Review

A Review of A Touch of Rosie Quilts by Carrie L. Nelson.
Applique a Garden Book Review


A delightful applique book from Pat Sloan offering a vast array of quilt patterns for the skilled and newbie quilter.
Asymmetrical Quilts Book Review

Asymmetrical Quilts by Phillips Dodds is a wonderful publication that whets the quilters appetite for original and unique quilt making.
At Piece with Time

Here's a review of a book that is worthy as a major christmas gift for quilters the world over. A simply joyous, soul-filling publication that will always stand the test of time.
Baby It's You - 10 Quilts and Bags - Book Review

Baby It's You - a delightful baby quilt and bag patchwork book for the more experienced quilter.
Batik Quilts - Fons & Porter

Batik Quilts by Leisure Arts and Fons & Porter is a stunning publication with the most fantastic vibrant photographs of what can be achieved with Batik fabrics.
Beginner's Guide to Art Quilts Book Review

Book Review of the Beginner's Guide to Art Quilts, published by Leisure Arts and Banar Designs
Beyond Neutral - Book Review

Beyond Neutral - Quilts Inspired by nature's elements is a fabulous modern quilt how to book with gorgeous quilt creations by John Q. Adams
Book Reivews - Click and pick

Here's a list of books I've reviewed on Amazon.com
Book Reviews - Triple Treat!

Three book reviews - Flip Flop Paper Piecing, Fabulous Fabric Beads; and Quick Star Quilts and Beyond. A fabulous trio of great ideas for quilters.
Building Blocks for Classic Quilts Review

A beautiful traditional quilt book with great ideas for using these delightful patterns in a very traditional way.
Christmas in July Reviews

Martingale Publishers celebrate Christmas in July
City Blocks Quilt Book Review

City Blocks is a fabulous quilt book by Nancy Rink. It is all about modern metropolitan quilts that have a real wow factor.
Color and Composition

Color and Composition for the Creative Quilter. Improve any quilt with Easy-to-follow lessons. By Katie Pasquini Masopust and Brett Barker
Color for the Terrified Quilter - Book Review

Color confidence will be boosted by the publication of this book. The authors have done a great job in explaining the importance of understanding color selection for your quilts.
Cute Quilts for Kids - Book Review

Cute Quilts for Kids by Kristin Roylance is a pretty special publication with a unique touchy feely quality using 3D sewing elements.
Design Explorations for the Creative Quilter

Book Review of Katie Pasquini Mosopust's great book titled Design Explorations for the Creative Quilter.
Doubledipity: More Serendipity Quilts Review

A delightful and innovative quilt book on the basic technique of Stack and Whack.
Encyclopedia of Sewing Book Review

A fantastic reference book for the beginner and experienced sewer alike.
eProjects - Easy to access via your computer

eProjects are easy to access via your own home computer and your credit card. It's safe, it's quick and it's just about instant!!
Flower Show Quilts - Book Review

Flower Show Quilts is a wonderful publication that challenges advanced patchworkers and quilters to shift a little outside their comfort zone and create something really fantastic.
Fons & Porter Quilt Books

Fons & Porter have some terrific quilt books available from Leisure Arts Publishers. Here's four that are a must for the quilters library.
Free and Easy Circles Book Review

Jan Mullen's Free and Easy Circles – Magic Ballz & Other Foundation Folliez. A crazy wonderful journey through Jan's Free and Easy Circles
Freezer Paper Quilting by Linda Causee

Did you know there are many different quilting and patchwork uses for the humble kitchen product called Freezer Paper? This publication tells you everything you need to know about Freezer Paper.
Give and Take Applique DVD Review

Give and Take Applique DVD is a wonderfully presented DVD about applique and saving every scrap of your precious fabric.
Hawaiian Quilting by Elizabeth Root

Hawaiian Quilting is a fantastic genre of quilting and this book review takes you to a very easyily read reference book for the beginner
Hobbs Heirloom Fusible Batting

Hobbs Heirloom Fusible batting is the only batting I use in my quilting. With it's adhesive bonding both sides, I never need to pin. Yay!!!
In Praise of the Needlewoman

This book is a beautiful publication that will stand the test of time. It celebrates the needlewoman at work, from all walks of life, from all over the world and through the centuries.
Japanese Quilt Blocks to Mix and Match

Japanese Quilt blocks by Susan Briscoe, is a lovely publication that highlights the wonders of Japanese design and Sashiko.
Japanese Taupe Quilt Blocks

The twin publication of Susan Briscoes Japanese Quilt Blocks, this book is rather delicious and gives a new meaning to the color Taupe.
Kaleidoscope Quilts

Kaleidoscope Quilts is a fantastic publication that will fulfill your curiosity, your fantasies and best of all your knowledge and understanding of how to go about making Kaleidoscope Quilts.
Leisure Arts Book Reviews

A duo of the latest publications from Leisure Arts.
Mariner's Compass Book Review

Mariner's Compass Book Review - a fabulous foundation piecing book that takes all the pain out of the Mariner's Compass block.
Mile-A-Minute Quilts Book Review

Mile-A-Minute Quilts teaches the time poor quilter how to make great quilts, easily and quickly and precisely.
Mountain Quilters Peachester Quilt Show 2014

Mountain Quilters at Peachester, Qld have had a wonderfully successful quilt show. Here's lots of photos for your enjoyment.
New Spin on Curved Piecing Book Review

New Spin on Curved Piecing review - a wonderfully challenging quilt publication with new techniques for the advanced quilter.
Patchwork Loves Embroidery Book Review

Patchwork loves Embroidery is a delightful publication by Australian designer Gail Pan and incorporates patchwork and embroidery to make gorgeous little creations.
Quick Weekend Quilts by Debbie Mumm

Quick Weekend Quilts is another wonderful quilt publication from Leisure Arts and Debbie Mumm. Lots of lovely projects to make in a weekend.
Quilt Blocks Go Wild Book Review

Quilt Blocks go Wild is an understatement! These creations use traditional blocks but with a real twist.
Quilt Books for Christmas 2012

Most quilters like to receive quilt books as gifts. Here's a rundown of my current favorite quilt books.
Quilt Story Books for Children

The second in the series about Quilt themed books for children.
Quilt Theme Books for Children

There is a wonderful collection of Quilt themed quilts for Children. Here's just a selection.
Quilters´ Bookshelf - Prairie Quilts

A review of "Prairie Quilts" by Johanna Wilson
Radiant New York Beauties

Radiant New York Beauties is a fabulous journey into the world of Foundation Paper-piecing. This book is brimming with projects that will take you to a new level in accuracy and sense of achievement
Review - Purse Collection

A reveiw of a cross stitch chart from Kooler Design Studio
Sew Serendipity

A book Review on the publication Sew Serendipity, with fresh and pretty designs to make and wear.
Simple Appeal Book Review

Simple Appeal is a patchwork and applique how to book with a country naïve theme.
Slice 'Em & Dice 'Em Quilts Review

Nine Patch block used in very unique ways to create completely new fantastic quilt patterns.
Spectacular Rectangles - Book Review

Spectacular Rectangles Book Review. A great book for challenging the beginner quilter.
Stitched the Film Review

A documentary about quilt artists Caryl Bryer Fallert, Hollis Chatelain and Randall Cook as they prepare their entries for the 2010 International Quilt Festival in Houston.
Strip Savvy - Quilt Book Review

Strip Savvy is a quilt book that focuses on the 2 1/2" fabric strip.
Stupendous Stitching Review

Stupendous Stitching - – How to make fun and fabulous fibre art by Carol Ann Waugh is a fantastic addition to the library of any needleworker.
The Art of Machine Quilting DVD Review

The Art of Machine Quilting by Barbara Shapel - An instructional DVD from the Nine Patch Media group.
Twelve by Twelve Book Review

Twelve by Twelve - The International Art Quilt Challenge is a fabulous Art Quilt book that you'll love to have in your library.
Two For One Jelly Roll Quilts

Two From One Jelly Roll Quilts - A review of the publication by Pam & Nicky Lintott
Uncommonly Corduroy by Stephanie Dunphy

Corduroy is making a comeback and is being manufactured into fabulous quilting fabrics. Here's a book with all the info on using corduroy in your quilting.
Vintage Notions by Amy Barickman

Vintage Notions is a one of a kind publication that will enthrall all who take the time to read it.
Why Quilts Matter - DVD Review

A Review of the DVD "Why Quilts Matter" from the Kentucky Quilt Project and Shelly Zegart.
William Morris in Applique - Book Review

William Morris is now in Applique. Michele Hill has created THE most beautiful how to book for quilters all over the world. If you love William Morris designs, you'll love this publication.
You Did What in the Ditch? Book Review

Book Review of Dr. John L. Oldani's publication on Quilters Folklore.
Editor's Picks Articles
Top Ten Articles
Previous Features
Site Map
Content copyright © 2018 by . All rights reserved.
This content was written by . If you wish to use this content in any manner, you need written permission.
Contact Judie Bellingham for details.