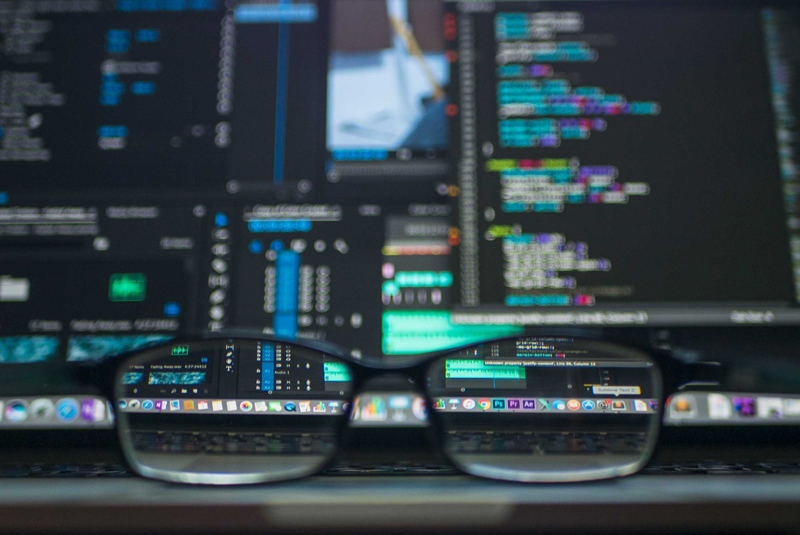 Learn basic techniques for keeping a computer in tip-top shape.
Affordable Gifts for Geeks

With the holidays fast approaching it may be difficult to find that perfect gift for the geek on your list without breaking the bank. Don´t despair help is here! Read on to discover the perfect gift for your perfect geek!
Basic Computer Navigation and Operation

Learn some basic computing shortcuts and navigation tips that will make using your Windows based personal computer easier and more efficient.
Cabling the Personal Computer

If you have every looked behind your computer you know that it is a jungle of cables and wires that look like a giant pile of knots. This article details the basic cables available for the personal computer and what they are used for.
Changing Computer Power Supply

Learn how to detect and change a bad or faulty power supply.
Cleaning and Maintaining a Personal Computer

Dust, dirt and grime are the enemies of a computer. If left alone the dust and dirt can start to cause issues with the computer or components of the computer. Perform a quick spring cleaning of your computer, keyboard, mouse and printer to help improve performance and increase system life.
Common Computer Questions

Everyone has a question or two about their computer. Read this article and get the answers to the most asked computer questions.
Computer Troubleshooting Checklist

Everyone faces a computer issue or problem at some point and though it is frustrating it is not always a major catastrophe. When a problem strikes use this basic checklist to help diagnose and repair basic computer problems - all without a geek!
Computer Troubleshooting Tips

Everyone at some point has come across a problem with their computer not working properly. The trick when this happens is not panic but to take a deep breath, relax and use the troubleshooting tips in this article to solve the problem.
Computing Resolutions for 2009

This year include becoming a better computer user as part of your resolutions for the new year. Come in and get some ideas to get your going with your list!
Computing Resolutions for 2010

It is the start of a new year and a new decade! Start it off right by following this list if computer resolutions for 2010 that will make using your computer easier and educational. Even better is the list is easy to stick to for the entire year!
Data Backups

Articles and links with information on how to perform backups on your personal computer in case of emergency.
Data Security and Protection

Learn the different methods for protecting your data from being used or stolen from your desktop or laptop.
Even More Laptop Accessories and Add-Ons

Come and get even more great ideas for the perfect accessory or add-on to use with a laptop for that special geek on your holiday list or as a gift for yourself.
File Organization - Directories and Folders

This is the third article in the series focusing on data file storage and organization for your personal computer. This article explores directories and folders and provides instructions on how to create directories and folders along with tips for create an organized directory structure.
File Organization - Drive Letters

This is the second article in the series about data file organization. This article explores how drive letters are assigned and used for access to hard drives, CD drives, external drives and other storage devices on a personal computer.
File Organization - Start Organizing!

This is the last article in the series about file organization on a personal computer. The first three articles covered the background and the basics and this article provides suggestions and tips on the best way to organize your directories and files.
File Organization - The Basics

Start learning the basics of file organization on a personal computer by first understanding the base file and directory structure provided by the operating system. After that move on to creating your own structure that makes file organization quicker and easier.
File Organization Extras

Here are a couple additional ideas for organizing your files and photos on your computer. Organizing your files and photos makes it easier to find them later.
Importance of Backups and System Maintenance

Data and system backups are a very important, if not vital, part of system maintenance that most users tend to neglect. This article is about the importance of backups and system maintenance and what can happen if not utilized.
Inkjet Printer Cleaning and Maintenance Tips

Keep your inkjet printer running smoothly by performing these maintenance procedures on a monthly basis.
Laptop Accessories and Add-Ons

Find the perfect accessory or add-on for a laptop for that special geek on your holiday list or as a gift for yourself. This article offers some great ideas for accessorizing a laptop to make working a little bit easier and more enjoyable.
Laser Printer Cleaning and Maintenance Tips

Help keep your laser printer running smoothly by performing these maintenance procedures on a monthly basis.
Must Have Computer Components

To make a truly great computing environment there are several components that every user should have to make a perfect comptuer setup.
Must Have Laptop Accessories

Everyone had a couple of accessories for their laptop or computer that they can´t live without. This could be a favorite keyboard, mouse or software package - for me it is my laptop stand for working comfortably and my laptop sleeve for easy and safe laptop transport.
Prevent and Resolve Computer Issues

System running slow? Having a problems with software? Disk drive making strange noises? Learn how to detect, repair and prevent system issues.
Protecting a Computer from External Threats

Everyone is well aware of the threats to a personal computer that can cause damage, data loss or identity theft. Even with the proper defenses in place for protecting a system it can still be attacked. In this article, learn some techniques to help protect your system along with the other defenses.
Recovering From a Computer Crash

System crashes can happen to anyone regardless of computer skill. The most important recovery tool is the original system disk and a good backup - but that is not always the case. This is article but my experience with recovering a system with the next article a review of the software I used.
Simple Steps for Green Computing

Help improve the environment while reducing energy costs by following some quick steps to green computing. It is easier than you think to change your computer habits to more environmentally safe and friendly habits - just takes a little adjustment!
Slow Computer Performance

Over time the amount of software and processes increase in the typical computer which starts have have an adverse affect on the performance - this article provides a overall description of how this occurs and a general overview of how it can be fixed. This is the first in a two part series.
Spring Cleaning Your Personal Computer

Protect your computer and components by cleaning out the dust, dirt and grime hiding in your personal computer.
Subscribe to the PC Advice Newsletter

Get the PC Advice delivered directly to your inbox! Subscribe to the PC Advice newsletter and stay informed on the newest information available on personal computing.
System Utilities

A listing of useful utilities that can be used to manage, configure and improve your computing experience.
Using Desktop Themes in Windows XP

Learn how to change or create custom Windows XP desktop themes.
Using Windows XP Volume Control Features

Descriptions and procedures for adjusting the volume for devices and system sounds in Windows XP. The volume control allows the user to modify the volume associated with different aspects of the system.
Windows Vista Built-In Diagnostics

Help prevent problems and issues with your personal computer with the Windows Vista built-in diagnostics which helps detect issues or problems before they happen.
Editor's Picks Articles
Top Ten Articles
Previous Features
Site Map
Content copyright © 2018 by . All rights reserved.
This content was written by . If you wish to use this content in any manner, you need written permission.
Contact Allison Nunn for details.