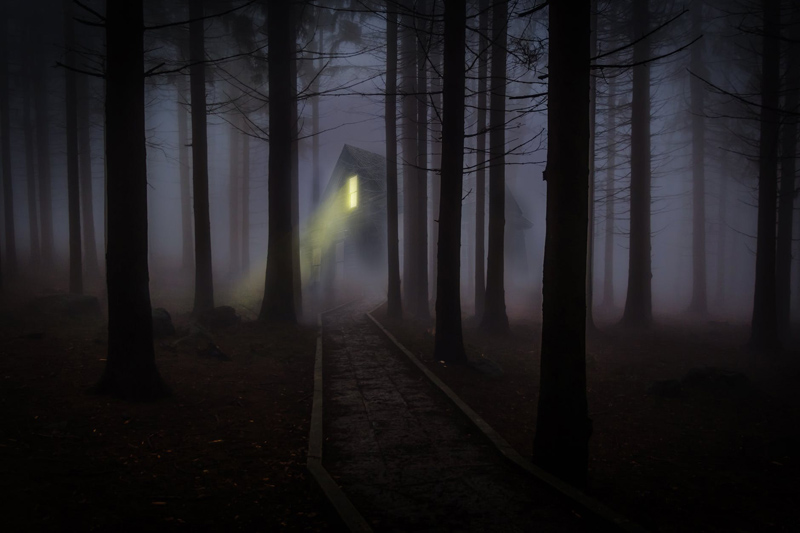 Mystery movies and mystery-driven series made for television.
'Ricochet' (2011) TV Movie Review

'Ricochet' (2011), starring John Corbett and Julie Benz, is based on a bestselling novel and features in the TNT channel's Mystery Movie line-up. What secret is the Judge's wife keeping? And does he really want her murdered?
After All These Years

Audrey's husband leaves her right after celebrating their thirtieth anniversary, so when he is found murdered Audrey is the obvious suspect. Wendy Malick stars in a lighthearted murder mystery from Hallmark Movies.
Harper's Island TV Mystery Review

Be very careful not to venture out alone on Harper's Island. Has a crazed killer returned from the dead to slaughter the members of a wedding party, one by one, and in ever more gruesome ways? We are kept guessing until the very end in this engrossing, cult status show.
Hawaii Five-O Original TV Series Review

Mystery and crime are genres that often go together, and are just as often confused with each other. One of the best classic television crime series was the much loved Hawaii Five-O, but did Steve McGarrett's team investigate mysteries, or simply crimes? Let's head to Honolulu to find out.
Masterpiece Mystery Endeavour

Anyone who enjoyed the Inspector Morse crime mysteries must have wondered what Morse was like as a young man. In this television mystery drama, we see the young Endeavour Morse work on his first major case among the dreaming spires of Oxford.
McMillan and Wife

In San Francisco a handsome Police Commissioner and his pretty wife solve crimes and mysteries together. Rock Hudson and Susan Saint James star in a hugely popular 1970s television series that still has many fans today.
Miss Fisher's Murder Mysteries

In the 1920s Miss Phryne Fisher returns home to Melbourne, where she is soon caught up in mystery, murder and mayhem. Essie Davis and Nathan Page star in this popular crime drama mystery TV series from Australia.
Murder She Wrote

One of the longest running television mystery crime series, Murder She Wrote captured the hearts of its audience for twelve seasons. Angela Lansbury plays the much loved retired teacher, novelist, and amateur sleuth Jessica Fletcher. Wherever she goes, murder is sure to follow.
My Mother's Secret TV Movie Review

In this television mystery movie of 2012, Lori is expecting her first child when she learns that she was adopted. In her search for her birth family, Lori finds danger, and the solution to an old mystery.
Nightmare at the End of the Hall 2008

The student in her writing class looks so much like the friend who took her own life many years ago. Is it possible that Jane's spirit has been reborn? Or is some cruel hoax being played upon her? Teacher Courtney must unravel the mystery at the heart of this atmospheric television movie.
The Hollywood Mom's Mystery

This made-for-television movie is a light-hearted mystery starring Justine Bateman, Andrew McCarthy and Elizabeth Pena. Hollywood mom Lucy Freers must turn amateur sleuth to solve the mystery of the murdered neighbour who is floating in her swimming pool.
The Mysteries of Laura

Detective Laura Diamond combines single motherhood with her work as a homicide cop, and it doesn't help that her almost ex-husband is now her boss. Debra Messing stars in a police procedural series that brings comedy and mystery together, accompanied by murder.
Whitechapel TV Mystery Review

On the dark, mean streets of London's Whitechapel, crimes from the past have a nasty habit of intruding into the present. Detective Inspector Chandler and his team have mysteries, as well as crimes, to solve.
Editor's Picks Articles
Top Ten Articles
Previous Features
Site Map
Content copyright © 2018 by . All rights reserved.
This content was written by . If you wish to use this content in any manner, you need written permission.
Contact Grace Rostoker for details.