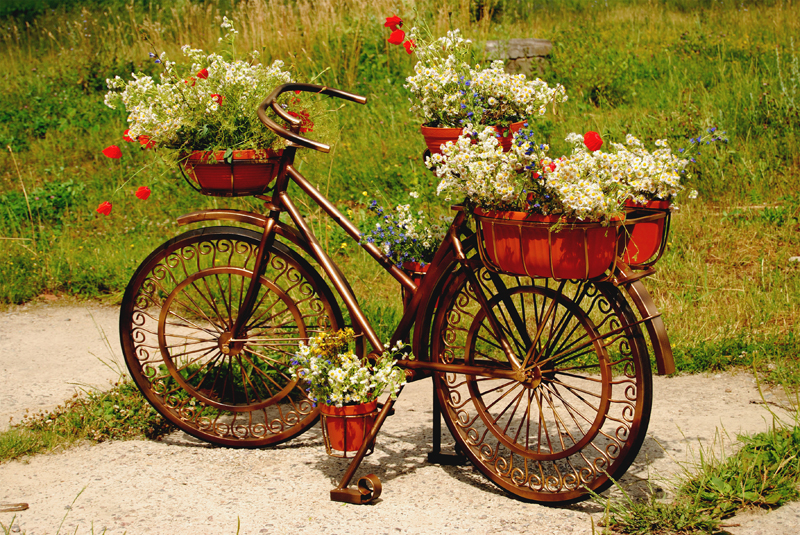 Articles and ideas for growing flowers in containers.
Deadheading Flowers

Many flowers and plants will benefit from the removal of spent flowers before they set seed. Here are instructions for deadheading different shapes and structures of plants and a list of the many which will reward you by re-blooming afterwards.
Edible Flowers for Containers

There's a huge collection of Edible Plants and such that can be grown in containers - and come to think of it, many are used to flavour or decorate and add that subtle something to your cooking that could have guests guessing. Here is an introductory look, so step right in and sit right down!
Poppy Containers

Poppy. When you say the word and think flower what comes to mind? Airy friendly waving-in-the-breeze thoughts? Flanders fields and Remembrance day? A meadow that poets speaks of? Then your question may follow … but can I grow this delightful flower in a container? Of course you can! Here's how.
Roses in Containers

No container garden is complete without at least one rose, any style, any colour and any pot. Fragrance? Style and Elegance? Versatility? Celebration? You have all of that in a Rose – arguably a queen of flowers. Once you have the basics in place these beautiful flowers will give you much pleasure.
Snapdragon Sizzle

Colourful, intriguing, companionable and easy to grow, Snapdragons are just right when it comes to splashing excitement around your space –they delight as they make their gentle presence felt, they come in several styles and spectacular hues, a sure winner for all sorts of reasons.
Subcategory - Annuals

Annual flowers will give you showy displays of color all summer long.
Subcategory - Perennials

Perennial flowers will give you joyous color year after year.
Sunflowers in Pots

Pots of Sunflowers aka Pots of Pleasure are easy to grow from seed and tend; they're a fine addition to anyone's sunny container space. There's a size to suit so you can grow small medium or large ... though for the large, make sure your roof is high enough! Just look at these beauties and smile!
Editor's Picks Articles
Top Ten Articles
Previous Features
Site Map
Content copyright © 2018 by . All rights reserved.
This content was written by . If you wish to use this content in any manner, you need written permission.
Contact Lestie Mulholland for details.