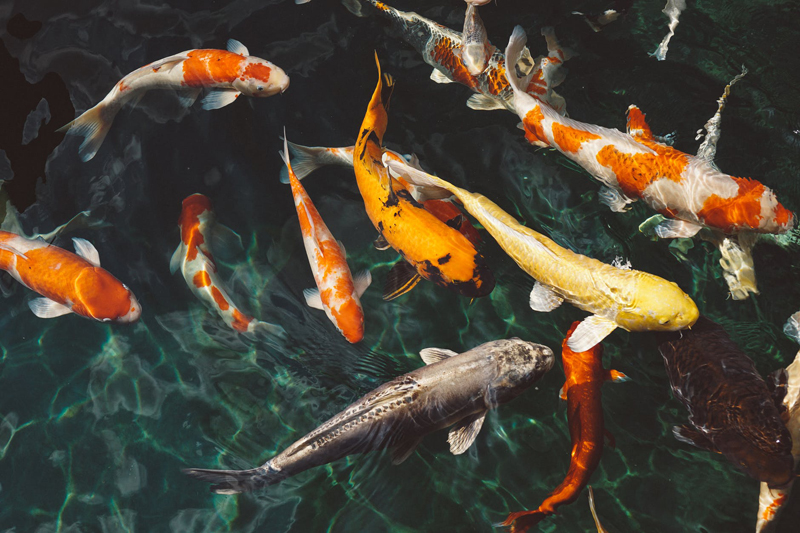 All of the articles here on the Fish Site are organized into categories. Browse through these categories to find the content you're looking for.
Aquarium Basics
Articles on basic fish-keeping - how to set up your first tank, plotting out a great fish community, establishing good water quality, cleaning your fish tanks and much more!
Betta Care
How to care for male and female Betta Splendens, the very popular and lovely Samurai Fighting Fish. Just about everything you would ever ask about bettas is right here.
Disease/Diagnosis
Links and articles about fish illnesses, disease and treatment options. Learn about ich, velvet, fin rot, fungus, parasites and other nasty maladies.
Dive Photos
Websites of the world´s top marine photographers. Truly gorgeous photos. WOW! Well worth browsing.
Fish Fun and Games
Fish-related movie reviews. Hangman, word search, word scramble and other fish-related games. Keep a virtual fish, join the fish forum, and grade the fish photos at Rate A Fish.
Goldfish/Koi Care
Articles about the care of goldfish and koi and other cold-water aquarium fish. Learn to set up coldwater goldfish tanks, build and stock koi ponds, and care for these ancient, lovely fishes.
Links - Livebearers
Links to sites about guppies, platys, mollies, swordtails and other livebearing tropical fish.
Links - Cichlids
Links to websites dedicated to the joys of keeping/raising South American and African Cichlids.
Links - Other Species
Links to sites for many of the most popular tropical fish in aquaria today.
Live Food Culture
How to find, grow and prepare live foods for fish fry and adult treats. Wiggly food is fun!
Marine/Reef
How to start, run and populate saltwater tanks of all kinds.
Public Aquariums
Here you will find the official Fish@BellaOnline public aquarium reviews, added as I travel to each aquarium for a visit. Also, lots of links to some of the world´s best public aquariums via their cor
Reviews - Books
Reviews of books and magazines about tropical freshwater fish, bettas, goldfish and koi, saltwater aquaria and more!
Reviews - Products
Test-driven reviews of today´s best and worst aquarium products.
Shops
Tank Plants
Learn to grow aquatic plants in your fish tanks.
Be sure to visit the
Fish Archives
for all the articles!
Editor's Picks Articles
Top Ten Articles
Previous Features
Site Map