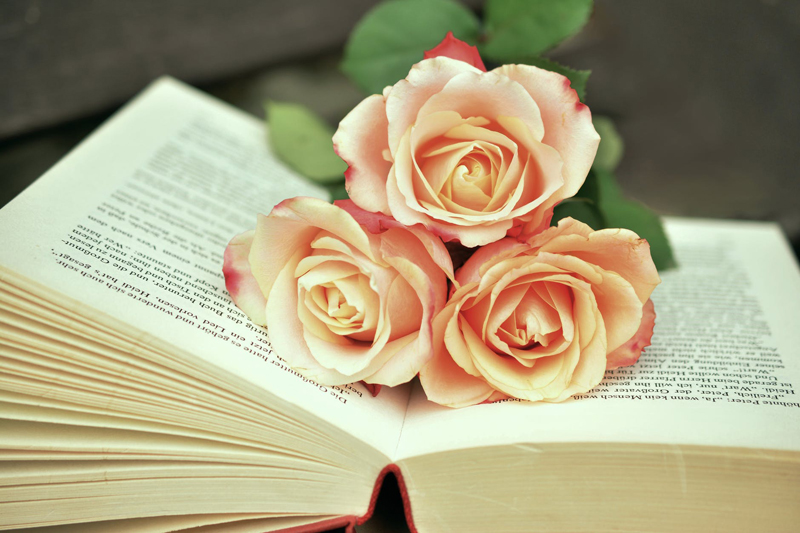 Books to help you in your Christian walk. Prayer, faith, devotionals, lifestyle, parenting.
3 Books on Prayer

Prayer is a powerful part of the Christian walk yet so many of us do not spend enough time talking to our heavenly father. Why? What makes communication so difficult? These three books will help you get used to praying and to formulate prayers of your own.
40 Day Journey with Madeline L'Engle

Augsburg Books published a series of 40 day journeys. For 40 days, you "meet" and are mentored by your spiritual advisor. Join me as I begin the journey with Madeline L'Engle and Isabel Anders.
At the Heart of the Gospel Review

Puritanism and sexuality is often equated to prudishness. On the flip side, the sexual revolution glorified sex outside of marriage. In his latest book, Christopher West explains the Catholic response to this disjoint.
Awaiting The Child

A lovely book that will assist with making this year's Advent season more meaningful.
Boundaries In Dating

If ever there was a dating handbook that every Christian should have on their shelf, this is the one. Using biblical principles, this book will guide you through setting boundaries in your dating life, explain the traps people fall into and offer advice valuable advice for singles.
Christian Living

Lynne Chapman´s excellent articles on Christian Living will encourage you to study your Bible and develop a solid Christian life.
Cosmic God

If God is good and is all powerful, why do bad things happen? Labeling the God of our misconception as "the Cosmic Santa Claus", Kay Arthur provides real answers to handling the disappointments and devastation we face in our lives.
Could You Not Tarry One Hour?

If you are looking for a book that will REALLY teach you how to pray, look no further! Using The Lord's Prayer, this timeless classic by Dr. Larry Lea will teach you, step-by-step, how to pray fervent, effective prayers.
Country Faith Review

Many people have life verses...verses that become mission statements for their lives. Country Faith brings together fifty six famous country musicians to speak about the Bible verses that most inspire them.
Culture Shift

Today's society demands political correctness. Preaching the gospel is only okay so long as no one is offended. The right to free speech has been infringed upon by those who wish to censure a message they disagree with. How has Christianity been effected and what is a Christian to do?
Fasting for Breakthrough

If it has been a while since you have heard the voice of God or if you just need a breakthrough in your life and financial situation, read Fasting by Jentezen Franklin. Learn about the example Jesus gave to us and the importance of fasting regularly.
Forecast is Prayer

Some reflections on communicating with God and information on an upcoming series.
Free Book

Do you think religion has too many rules? Have you ever wondered what it means to be free in Christ? Brian Tome explains it all in his new book.
From Purpose to Promise Driven Life

A book full of charts and useful suggestions for living a life that will permit you to walk in God's promises. Stylistically difficult to read.
Fruit of My Spirit

Sometimes ordinary is extraordinary.
God Smiles For Me

What would you do if you overheard you only had days to live...possibly hours? Would you find God in your pain? Witness the power of prayer in one man's life.
God's Guest List

Think of the top people in your field. You don't know them, but you aspire to meet and be as successful or, in some way, similar to them. What if the crossing guard down the street could positively influence your life? Would you be receptive or too blind to see God's diamond in the rough?
He Kept His Promise

Rising from a troubled background, Brandy Rankins managed to find her path to God. Even when her newborn faced several rounds of surgery, Brandy was able to turn the situation around so that she could be a blessing to others. Her story will show you it is possible to turn everything over to God.
Hey! It's Your Attitude

Attitude is what you make of it. This book will show you how to make your attitude positive.
How To Practice The Presence of God

If we live each moment of our lives for God, we will draw closer to him. Approaching God is about using your vernacular rather than flowery or stiff, formal language. Read how a 17th century monk made every waking moment part of a prayerful life of devotion to God.
Jesus Lives

Jesus Lives is the latest book by Sarah Young. If you desire a devotional that will lead you through the Bible and let you hear the voice of Jesus on topics such as transformation, attitude, self-control and worry, you will enjoy this book.
Lioness Arising

God did not save you to tame you. Awesome, isn't it? Drawing comparisons between majestic lionesses and women, Lisa Bevere encourages women to step into the roles God meant for them. Lioness Arising will help you to see what a unique and wonderful creation you are. Get ready to find your voice.
Live Second

Who is numero uno in your life? Is it you? Your spouse? Children? We are supposed to put God first...before ourselves...our friends...our families. How easy and realistic would it be to live second 365 days a year?
Living With Confidence

Trouble surrounds us. Job loss, foreclosures, natural disasters...all are on the increase. Rather than get anxious, what should our response be?
Movie Review of The Way

Do you live your life or does your life live you? Caught up in a comfortable existence, a doctor becomes estranged from a son he cannot understand. Tragedy forces the doctor to reflect on life. He begins to draw closer to God and slowly reconnects with those around him.
My Statement of Faith*

These are the guiding biblical principles in my life.
One Perfect Word

Bringing us one more reason to journal, One Perfect Word, shares anecdotes and encouragement from famed writer, Debbie Macomber. She shows us how there are lessons to be learned by focusing on one specific word for a given length of time.
Pilgrimage of a Soul

Contemplative spirituality appears to be the new fad gaining acceptance in the church. While sacrifice to self and spending time alone in prayer with God are good things, contemplative spirituality seeks to distort the good by mixing in eastern mysticism and new age practice.
Powering Up

If you need a powerful book to help you get your prayer life back on track, or to help you be a evangelize as a bold Christian, you've come to the right place. Pastor Jack Graham presents sound biblical advice and a plan for improving your life and drawing closer to God.
Praying for your Future Husband

If you are interested in a book that will help you begin to pray for your future husband and change your heart at the same time, Praying for Your Future Husband makes a great guide.
Satan's Dirty Little Secret

Steve Foss delivers a prophetic message in which he details how Satan always uses the same 2 demons and how you can stand strong against their influence.
Spiritual Warfare and Prayer

If you are searching for resources on prayer and spiritual warfare, these books would make a great addition to your reading list. Written in the 1980s, they continue to offer relevant advice.
The Threshing Floor

The Threshing Floor is an example of legalism in prayer instruction. How then are we to pray?
Total Recovery

We've all heard about putting on the whole armor of God, but what does that mean and how do you truly apply the lesson? In Total Recovery, you will learn how to apply praise and prayer to problems in your life.
Editor's Picks Articles
Top Ten Articles
Previous Features
Site Map
Content copyright © 2018 by . All rights reserved.
This content was written by . If you wish to use this content in any manner, you need written permission.
Contact Lyn Sedmina for details.