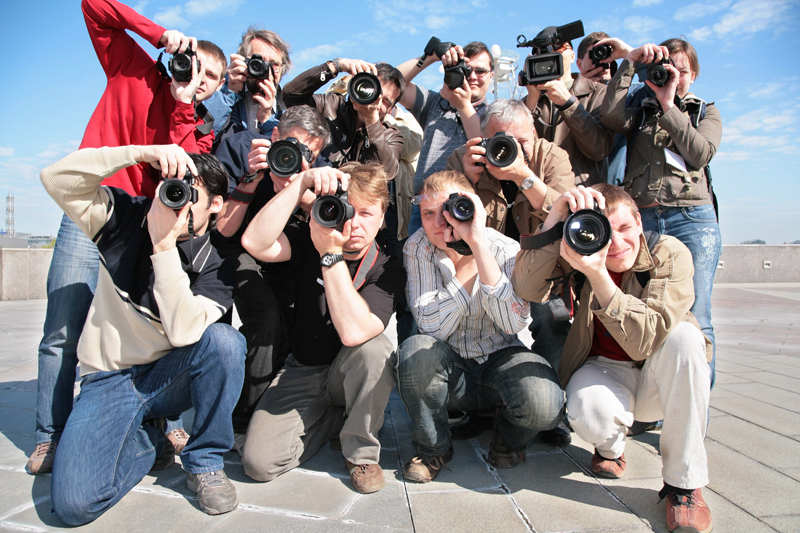 Welcome! Here you´ll find articles and links to help get you started with photography...
White Balance For Digital Photography

White balance can be a daunting thing to get your head around, but spending a whole day shooting and having your shots ruined by nasty colorcasts is worse! Take some time out to understand how to set your white balance for trouble free colors.
7 Common Photography Mistakes Beginners Make

To become a good photographer, you need to practice your skills and make some mistakes along the way. Here are 7 common photography mistakes beginners make that you can avoid by reading this article.
7 Photography Exercises For Beginners

To become a good photographer you need to hone your skills by putting in the time and practicing your art. Here are 7 exercises that you can do to keep you focused and get you closer to your photography goals
7 Photography Terms that All Beginners Should Know

Don't know your bokeh from your viewfinder? Photography terms can have you reaching for the nearest dictionary if you are a complete beginner. Here are seven terms that will help you along in your photography journey:
Aspect Ratios and How they Affect your Prints

Do your eyes glaze over when someone mentions the words aspect ratio? Are you frustrated with losing part of your image when you get it printed at a lab and want to know why that happens? This article will help demystify aspect ratio so you can make better printing choices for your images.
Depth Of Field

Depth of field can make or break a shot. The wrong depth of field can ruin what would otherwise be a beautiful picture. Read this article to learn what it is all about and why it is such an important tool for photographers.
Digital Photography Terminology Explained

A simple guide to some of the most frequently used digital photography terminology. This glossary of terms and their explanations will help you understand photography jargon.
Digital Photography Tips

If you are new to photography and thinking about buying photography equipment read this first. Here are a few tips to help you when you are starting out, to make sure you don't make those common mistakes that a lot of newbie photographers make.
Five Photography Composition Rules

Composition can make or break a photo. This article explores five composition techniques that will help you to create more compelling and artistic imagery. Train your eye to make the right compositional choices and start taking photos that really pop!
Focus Modes on Canon and Nikon DSLR Cameras

Are you struggling with figuring out what all the focus modes are on your Canon or Nikon camera? Read on to find out what they all are and when you should use them.
Light Meters & How They Work

Light meters are an essential tool in photography today to ensure properly exposed photographs. Light meters work by measuring the amount of light there is ensuring that we can get correctly exposed photographs every time! Find out more on the wonder of light meters here...
Model Releases and Why You Need One

What is a model release? If you don't know the answer to that question, then read on to find out what it is and why you should always get your model to sign one.
White Balancing

Colors look different in different types of light. Our eyes automatically adjust to make up for these differences, but a camera must be adjusted to help make up for these differences. In order to capture the correct mood in a photograph, you need to learn how white balancing affects your photos.
Editor's Picks Articles
Top Ten Articles
Previous Features
Site Map
Content copyright © 2018 by . All rights reserved.
This content was written by . If you wish to use this content in any manner, you need written permission.
Contact Ewa Sapinska for details.