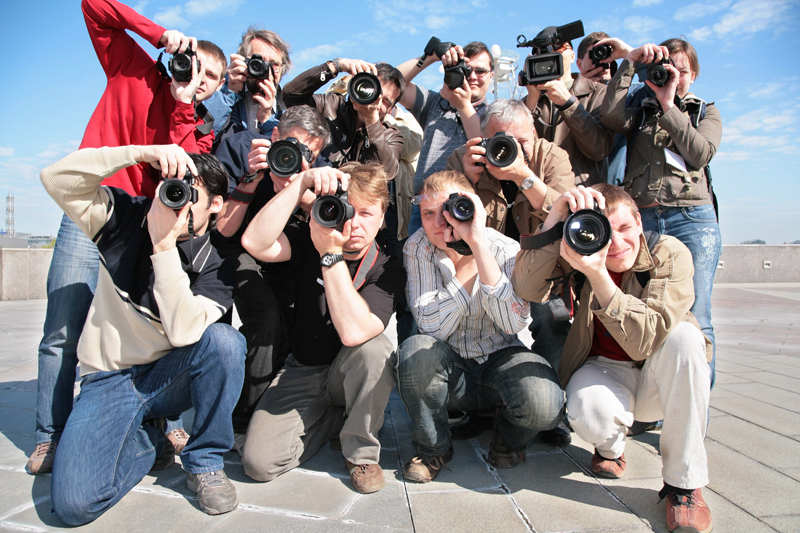 Explore these tutorials and offsite links, with step-by-step instructions for working with digital manipulation software such as Adobe Photoshop, to how to operate a manual camera...
5 Tips For Wide-Angle Photography

Choosing a wide-angle lens for a shoot can create a whole new look to your style and help you achieve shots that are just not possible with other types of lenses. Here are 5 tips to help get you started on your journey into using wide-angle lenses.
7 Places to Sell Your Photography Online

If you have a camera and you love taking photos there are lots of online shops where you can sell your photos and make some money. Some are suited to more artistic photography and some have huge catalogues that target the corporate market. Here are seven different places you can try:
Avoiding Red Eyes in Your Photographs

Here are several tips for preventing red eyes in your photographs, and instructions for fixing it in photos you already have.
Buying Your First Digital Camera

Buying your first Digital camera can be quite a daunting task for the first time buyer. Where do you start? How do you know that the camera that you buy will be perfect for your needs? This article will tell you the main advantages and disadvantages of the three main types of digital camera.
Copyrighting Your Photography

Many people believe you have to register artwork, photography and writing in order for it to be copyrighted. And many more people are under the impression that if something is on the Internet, it is there for everyone's use. Claiming copyright isn't hard, or even overly time consuming.
Good Eye Health Practices For Photographers

Looking after your eyes whilst taking photographs is so important, as without them we will not be able to fully enjoy our passion for photography. Here are some tips for taking care of your eyes so that you can have fun and focus on the joy of creating images.
How to Add A Texture to a Photograph in Photoshop

Adding textures to your photos in Adobe Photoshop is a great way to create something a little more interesting and artistic. If you have ever wondered how photographers get gritty looking photos or add a colour overlay that lifts the image to a new level then this tutorial is for you!
How to Make an Action in Photoshop

Have you ever used actions in Photoshop to speed up your workflow? This article will take you through the steps of making your own action and batch processing a folder full of images. Once you have tried it once you will find yourself using it again and again!
How To Safely Clean Your DSLR Sensor

If you have ever had dust marks all over your photos then you'll know why it is a good idea to keep your lenses and sensor clean. Read on to find out step by step how to clean your DSLR sensor safely.
How To Store Your Digital Photos Safely

Have you set up a system for storing your precious photos and videos or do you still have everything on one computer drive? Read on to learn how to safeguard you files so that you can enjoy your photos for years to come.
How To Take Great Sunrise And Sunset Images

Do you want to take a great sunrise or sunset images with your DSLR camera but you don't know how to? Here are some tips on getting those beautiful shots that you have been dreaming about.
Resizing Images in Photoshop CS6

Have you ever wanted to make your image fit perfectly onto a particular photo paper size? This tutorial will take you through the steps of resizing an image in Photoshop CS6 and above.
Six Tips For Taking New Years Firework Photos

Have you ever wanted to take great firework photos with your DSLR camera, but have never had any great results? Here are 6 tips for taking great firework photos of your New Years Eve firework display.
Successful Location Scouting For Your Shoot

Do you need to find the perfect location for your next shoot? Have you thought about all the things you need to think about prior to the day? This article will help you to think of the details and prepare you for a great day of shooting!
Tips for Great Pictures at Christmas

Christmas is a fantastic time of year to get creative and take some unique and interesting photos. Here are some tips to help you to get your Christmas photography off to a great start
Zoom Burst Photography Explained

Feeling bored with your photography and want to get a bit more creative? Try using your zoom lens to create some exciting effects "in camera".
Editor's Picks Articles
Top Ten Articles
Previous Features
Site Map
Content copyright © 2018 by . All rights reserved.
This content was written by . If you wish to use this content in any manner, you need written permission.
Contact Ewa Sapinska for details.