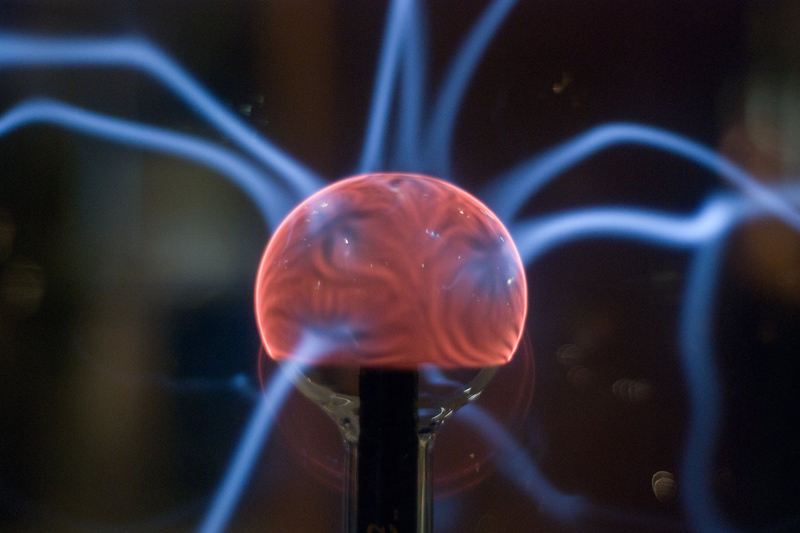 This is where you´ll find the editor´s opinion pieces and features.
5 Great Holiday Gift Picks for SciFi Fans

The DVD boxed set is the best thing that ever happened to us SciFi TV fans. Here are five sure to please the ones on your gift list.
A Short History of Vampires

What's fascinating about vampires is how the lore has changed just within the last few decades. Here's a quick look, in preparation for "True Blood"'s return to HBO on Sunday, June 13 at 9 p.m. ET.
Best SciFi TV Catchphrases

TV Land has released its list of the greatest catchphrases and quotes on TV. They include a few scifi TV favorites, like "Danger, Will Robinson!" We think they missed a few--and are looking for other scifi TV quotes that may have been overlooked.
Commentary on the SciFi Channel

It´s time for the SciFi Channel to step up and earn its name. Let the people have the quality science fiction TV they want!
Dollhouse -- A Perspective and Review

Excellent guest editor Jenifer Rosenberg talks "Dollhouse," the Fox series airing at 9 p.m. ET Friday nights.
Essay - Why I Heart Heart The Doctor

The show about a Time Lord with two hearts is coming upon its 50th anniversary in a couple of years. Why has he endured so long? Well, I'm not certain, but I can explain what he means to me.
EW's "The Sci-Fi 25" Needs Work

Entertainment Weekly's "The Sci-Fi 25" list, of the top 25 scifi moments from the last 25 years, is a bit off the mark. What do you think? Here's our take. Update 5/17/07: The EW has released its viewers' choice version after getting over 1,000 emails.
Five Most Notorious SciFi TV Cancellations

The networks don´t always give scifi television a chance. That´s why some of our very favorite shows, like "Star Trek," had to get cancelled before they became classics. Here are my picks for some extremely shortsighted scifi TV cancellations.
Galactica vs. Galactica

Did you love the old "Battlestar Galactica," but would like some reasons to tune in to the new one? Here they are! SciFi airs the new series starting Friday, Jan. 14.
Getting Ready for "Revenge of the Sith"

This SciFi fan is busy getting herself ready to see the final installment of George Lucas´ epic space fantasy, which opens May 19.
Looking Forward to Life Without Star Trek

"Enterprise" has been canceled--and with it, an 18-year era ends. What will we do in a world with without new "Star Trek" episodes in it?
Most Intriguing Women of SciFi TV

Science fiction television has spawned some of the strongest women on TV. Here, we look back at some of the genre's best heroines.
Movie Review - Resident Evil: Extinction

Milla Jovovich is back in "Resident Evil: Extinction." And this time, the adventure evokes the action of your average '80s scifi blockbuster. Check out our review, coming straight to you from the premiere at Planet Hollywood in Las Vegas.
Movie Review--"Serenity" Lives Up to Expectations

This past weekend, "Serenity" was finally released in theaters. Is it a worthy successor to the short-lived TV series "Firefly?" Here´s our take on the celluloid version of Joss Whedon´s SciFi cult favorite.
Movie Review—"Sunshine" Dazzles, Then Fades

Danny Boyle´s new science fiction movie, "Sunshine," opens this Friday. We review the film and provide some insight from the director himself.
Must-See Vampire-Themed TV

Vampires are everywhere these days. Here are a few of our favorite vampire-themed shows from TV history.
Rediscovering Captain Power

In 1987, a little-publicized children´s TV series with a rather silly title hit the airwaves--and became a cult classic.
Say Goodbye to Star Trek

After 18 continuous years of "Star Trek," the final new episode of "Enterprise" airs and then leaves us with a void that can't easily be filled. But fortunately, we have lots of great TV memories to comfort us till the next "Trek" project comes around.
SciFi TV Reboots We'd Like to See

Hollywood can't seem to come up with any interesting original stories lately, so they've been regurgitating old ones. Here are five reboots we might actually want to watch--assuming they turn out well.
Speculating on Star Trek

The campaign has begun to save "Enterprise." What are the options? What is the best way to help "Star Trek" live long and prosper? Our editor weighs in.
Star Trek -- A SciFi Fan's Review

Did this long-time Trek fan love the movie? Yes. But...here's my take on the new film.
The 5 Most Influential SciFi Shows of the '90s

Do you remember these great SciFi shows? They may be gone, but you´ll find that they´re not forgotten if you just check out today´s TV landscape.
The Cliffhanger Awards-SciFi TV Edition

The cliffhanger is a tried-and-true device to get people excited about the next season of a TV show, and to keep them hanging all summer. Here are a few of the best, and worst, from scifi television.
The Five Biggest Baddies of Science Fiction Television

Over the years scifi TV has featured some truly fantastic villains, from "Doctor Who"´s Cybermen to the sexy Cylons of "Battlestar Galactica." We´ve picked our favorites, the ones who inspired the best stories, fired our imaginations and became cultural references. Check them out...
The Stigma Against SciFi TV

Despite tags like "the best drama you've never seen," the ratings for "Battlestar Galactica" remain low and it STILL hasn't been nominated for an Emmy--even for special effects. Being taken seriously is a problem scifi TV shows have always encountered, and it's a shame.
The Stigma Against Scifi TV - The Networks

The stigma against scifi TV isn't just the fault of the viewing public; it's the networks that control cancellations, after all. Other than "Star Trek" and "The X-Files" and a few syndicated series, true scifi TV shows rarely last more than one season.
The Year In SciFi TV

Let´s review: We´ve got "Heroes," "Battlestar Galactica" buzz and the cancellation of "Stargate SG-1." Some of last season´s shows didn´t make it onto the new slates, but it´s been a pretty good year for us scifi TV fans!
Top Five SciFi TV Shows We'd Like to See on DVD

Although these five underrated SciFi gems haven´t yet been made available on DVD, we´re still hoping that someone will see the light and release them.
Video Games -- A New Way to Experience SciFi

If you're only experiencing scifi through TV and the movies, you're only getting part of the story. Our awesome guest editor Jason Morgan tells us what we're missing.
Editor's Picks Articles
Top Ten Articles
Previous Features
Site Map
Content copyright © 2018 by . All rights reserved.
This content was written by . If you wish to use this content in any manner, you need written permission.
Contact Helen Angela Lee for details.