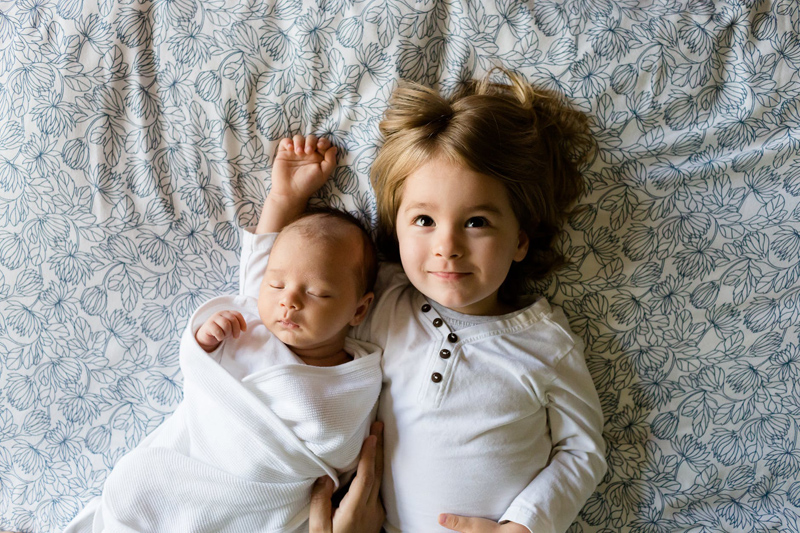 Early Childhood Information
A B C Schoolhouse

[offsite link]
A very nice site offering lots of teaching resources for preschool aged children.
Book Swapping for Parents and Kids

Book swapping online is a great, environmentally conscious way to build your library of parenting books or children's books.
Books about Bullying for Young Children

Great books for preschool and elementary aged children for "Say No To Bullies" day or whenever a discussion about bullying is needed.
Bullying of Homosexual Children

In the tragic shadow of a history of persecution of homosexuals, along with whatever is taught to children by parents regarding the morality of homosexuality, parents and teachers must also teach and model kind and civil behavior towards others.
Child´s Play Family Daycare
[offsite link]
This is another wonderful site! This warm and beautiful site offers good solid information for both parents and caregivers of young children.
Early Childhood Art Lessons

[offsite link]
A large selection of art lessons for early childhood teaching.
Early Childhood News
[offsite link]
A magazine published 6 times a year for teachers and parents.
Gayle´s Preschool Rainbow
[offsite link]
Awesome curriculum ideas and lots of them. Book recommendations too.
Giving an iTouch as a Teacher Class Gift

An iTouch is a great way to give a teacher a class gift that contains a loving memory component while also giving a great stand-alone gift. Here's what we did to celebrate my daughter's retiring 3rd grade teacher.
Gryphon Books

[offsite link]
Early Childhood books for parents and teachers.
Have You Filled a Bucket Today? - Book Review

My review of the excellent book, "Have You Filled a Bucket Today?: A Guide to Daily Happiness for Kids." Parents, teachers and administrators, please read this.
Homeschooling for Preschoolers
[offsite link]
These are skills lists written by Michelle Lewis to be used as a reference point to help parents and caregivers know what to teach. These are some of the very best skills lists I´ve found for two´s, three´s and four´s.
KidsEmail.org - Safe E-mail for Young Children


KidsEmail.org provides an ad-free, simple-to-use email account for children with a parent console offering several security options. My review of this service and why I'm signing up after the free trial.
Kinder Art.com

[offsite link]
The largest collection of free art lessons on the Internet!
Literacy Center.net
[offsite link]
It currently offers online lessons in four languages --English, French, German, and Spanish. We give away hundreds of thousands of free literacy lessons every day.
Math

Math based activities and projects to help build skills.
Monthly Curriculums

[offsite link]
Some great monthly lesson plans.
Mother Goose Time

[offsite link]
Preschool Education resources, curriculums, etc.
National Headstart Organization

[offsite link]
Get information about Head Start programs.
Parent Involvement in Children's Science Projects

When children do science projects, it's easy for parents to become over-involved. So how does a parent walk that fine line between appropriate support and inappropriate involvement?
Preparing for Standardized Tests

Standardized tests are an unavoidable part of public schooling these days. What can a parent do to prepare a child to have a good experience and do their best when testing time comes around?
Scholastic
[offsite link]
Scholastic has the best selection of books for children at some of the best prices.
Should Children Use E-mail

As computers and the internet become more and more a part of everyday life, children are becoming aware of electronic communications at ever-younger ages. At what age should children have their own e-mail account, and how should the use of that account be managed?
Should My Child Be a Scout?


Have you been considering Girl Scouts or Boy Scouts for your child? Here's my experience with my daughter's first year of Daisy Scouts and my thoughts on the value of such a group and some thoughts to consider when deciding if scouts is a fit for your family.
Teacher Appreciation Gifts

Looking for ideas for end-of-school year gifts, holiday gifts or teacher appreciation gifts? Here are some ideas for finding a gift teachers will love to get and parents will love to give.
The Activity Idea Place: 123child.com

[offsite link]
Lots of articles directly related to teaching the preschooler, message boards, activity ideas and more.
The First Day of Kindergarten

The first day of Kindergarten is a huge milestone for children and parents. My experience with my daughter's first day of Kindergarten and thought on how to honor a child's and a parent's need to transition on this important day.
The Kinder Garden

[offsite link]
Learn how to garden with your kids.
What is Parent Participation Preschool

Parent participation preschool can be an excellent, affordable option for families with a stay-at-home parent, or other family member who can participate in the classroom in exchange for reduced tuition.
Your Child's First Science Fair Project

It's a rite of passage in most children's lives – the first science fair project. Science fair projects can offer valuable lessons in planning, process, logic and presentation, not to mention, science! So what can you do to help create a positive science fair experience?
Links marked with the [offsite link] designation point to websites not associated with BellaOnline.com. BellaOnline.com is not responsible for the material found there.

Editor's Picks Articles
Top Ten Articles
Previous Features
Site Map



Follow @bellanicki
Tweet


Content copyright © 2018 by . All rights reserved.
This content was written by . If you wish to use this content in any manner, you need written permission.
Contact Nicki Heskin for details.