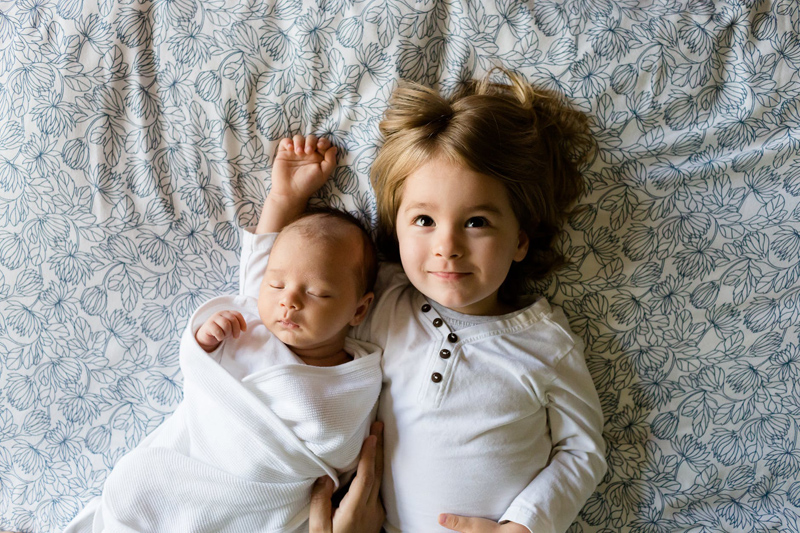 Information to help parents get through the daily grind.
Choosing a Gym with Childcare

You don't have to wait until the stroke of midnight to celebrate New Year's with your kids. There are quite a few things you can do during the day on New Year's Eve or New Year's Day to celebrate.
Choosing Attachment Parenting

In my experience, parents don't usually "choose" attachment parenting, but find that it describes one of more of the practices that instinctively feel right to them.
Disney Family Fun Magazine Review

I recently read the first two magazines in my subscription to Disney Family Fun Magazine, and was frankly surprised by how much I enjoyed them. Family Fun targets families, essentially moms, with children under 12 and features crafts, cooking ideas, activities and strategies for family life.
Easy Diaper Changes for Toddlers

Diaper changes can be a major source of struggle between toddlers and parents. Involving your toddler in their diapering can be a great strategy -- here's some ideas to make diaper changes easier and build your relationship and their independence at the same time.
Eating Out With Kids - Tips and Tricks

Having kids does not have to mean an 18 year moratorium on eating out. With some planning and ingenuity families can eat out without going broke or insane.
Getting Kids to Brush Teeth

Getting kids to brush their teeth twice a day can represent an epic struggle between parents and children. However, rather than a battle, recasting the battle over brushing teeth as a time to bond and hand over control can turn routine care into special parent-child time.
Holistic Moms Network

Holistic Moms Network (HMN) is a parenting support and friendship group for families interested in exploring topics of conscious parenting, holistic health and green living. I am a member of this group, and founded my local chapter in 2007. Learn more and see if HMN might be for you too.
How to Swap Children's Books

How to swap online for children's books and links to great sites to use.
Making Routine Care Count

Routine care tasks, feeding, bathing, diapering/pottying and sleep rituals, comprise a huge part of the time we spend with our kids. Here's some thoughts on making routine care count, and turning these activities into quality time.
Mommy Chronicles

Various articles on motherhood and the sometimes wacky, sometimes wonderfully sweet, and sometimes horribly stressful times as a mother.
Positivity & Self Esteem Building

Articles to help bring positivity into children´s lives and help build self esteem.
School & Education Related Parental Help Articles

Quickly find articles related to education and school issues.
Signing With Your Baby or Toddler

Teaching babies and toddlers to sign is a great way to empower young children. Discusses when and how to introduce sign, and my experiences regarding the relationship of signing to speech development.
Sustainable Family Living – Three Easy Changes

Many families today want to live more sustainably and set good examples for their children. Here are three easy things families can do live more sustainably.
Swapping Children's Books – A Valuable Choice

Swapping books is offers valuable lessons for children that far exceed the cost savings alone.
Talking to Children about Osama bin Laden's Death


"The Wizard of Oz" is a great tool for talking to kids about Osama bin Laden's death and the resulting discussion/controversy that has emerged about celebrating the death of an enemy.
Talking to Children About the Japan Earthquake

Parents struggle with how to discuss the tragegy of March 11, 2011 earthquake and tsunami in Japan and similar disasters with children. While respecting age appropriate exposure and emphasizing that children are safe, consider exploring the values of generosity, heroism and empathy with kids.
The Media and Mommy Wars

Thoughts on the media's use of the overused and harmful term, "The Mommy Wars."
Using a Jog Stroller

Considering a jog stroller? See why I became a convert to this great parent aid for walking trips or local exercise. Benefits and caveats of jog strollers and options to consider.
What is Attachment Parenting

Attachment parenting (AP), sometimes considered a "fringe" parenting practice (I would argue this notion) received much mainstream attention after a May 2012 Time Magazine article featured a nursing four-year old. My take on what the term "attachment parenting" really represents.
What is Scrip

Scrip is a fundraiser used by many schools, religious organizations and non-profits that raises funds at essentially no cost to their parents, members or supporters. An explanation of how scrip works and the benefits to members and non-profits.
Editor's Picks Articles
Top Ten Articles
Previous Features
Site Map
Follow @bellanicki
Tweet
Content copyright © 2018 by . All rights reserved.
This content was written by . If you wish to use this content in any manner, you need written permission.
Contact Nicki Heskin for details.