Holidays and Celebrations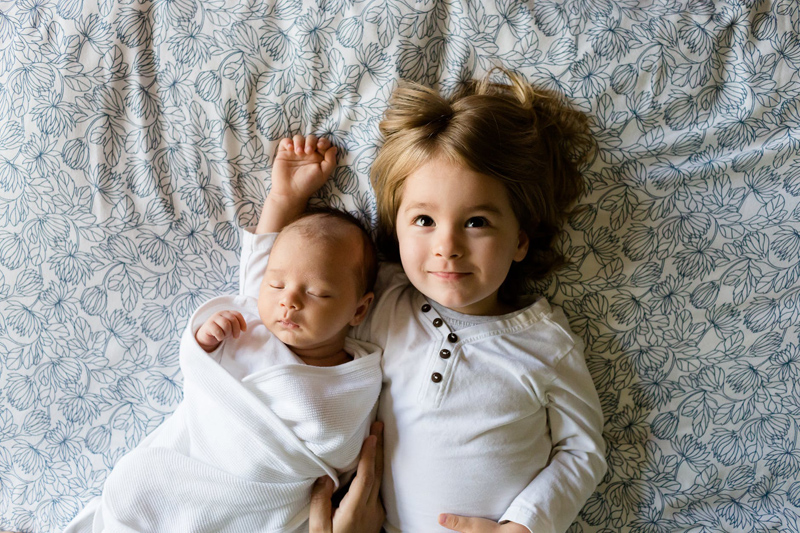 Early Childhood Information
Celebrating Hanukkah in the Classroom

For two years now I've gone into my daughter's classroom to "do Hanukkah" with her class. Here's what I've learned about how to present education, without religion, about Hanukkah in the classroom.
Celebrating New Year's Eve with Kids

Can you still enjoy New Year's Eve with children? Here's some tips, ideas and things to consider for a safe and fun New Year's Eve for all.
Children´s Books for Free or Cheap (by site Editor, Nicki Heskin, on Suite101)
[offsite link]
An article I wrote on Suite101 on how to find Children´s Books for your children for free or low-cost.
Discussing Christmas with Jewish Children

Jewish children often find the Christmas season challenging as they struggle to understand what if any role Christmas and all its traditions plays in their lives and their holidays.
Do-It-Yourself Children's Halloween Costumes

Four simple ideas for boys and girls Halloween costumes you can make yourself.
Gift Opening Tips for Children

Before children open presents in front of others at birthday parties or holiday gatherings, here's some important tips and skills to teach them about the manners and courtesy involved in graciously receiving gifts.
Green and Low Cost Holiday Gifts for Kids

With an eye on the economy as well as the environment, parents are approaching the holidays with a wary and worried eye. Ideas on how to find the right balance of teaching our kids about fiscal and environmental responsibility, without turning the whole season into a great big humbug!
Halloween Tips -- Dealing with Candy

What should a healthy-minded parent do about all the candy at Halloween. Here's some tips to avoid a sugar-induced-coma and still allow your kids to have fun. Also, a few ideas for what to pass out when trick-or-treaters ring your doorbell.
Halloween Tips -- Trick-or-Treating

Should you let your kids treak-or-treat on Halloween? With traditional door-to-door knocking and increasing numbers alternative community events all out there for your kids, here are some tips to make trick-or-treating enjoyable and scream-free (the tantrum kind, that is) this Halloween.
Harry Potter Party Food


Harry Potter themed treats that are sure to please!
Harry Potter Party Ideas

Ideas from my daughter's 9-year-old Harry Potter sleepover party.
Helping Jewish Children Relate to Christmas

As Jewish children develop their Jewish identity around Hanukkah season, it can become difficult for them to relate positively to the larger Christmas season around them.
High Holy Days School Craft and Activities

Many Jewish families with children in non-Jewish schools ask or are asked to make a short presentation about Rosh Hashanah and Yom Kippur during the High Holy Days each fall. Here are some ideas for school activities and crafts for the Jewish New Year and Day of Atonement.
High School Musical Birthday Party

Since the release of the first of the High School Musical movies on TV in 2006, a High School Musical birthday party has become a popular theme with girls of all ages. Here's some ideas for HSM activities to keep your birthday girl and her friends busy.
Inexpensive Children's Halloween Costumes

Making Halloween fun for children doesn't have to cost a fortune. Here's some inexpensive options for great Halloween costumes.
Kids and Charitable Giving

Teaching children to give through charitable donation can help us pass on our values about philanthropy and about money to our children. Here's what we do for the holiday season to help our daughter make it truly the "season of giving." Includes statistics, tips and my favorite resources.
Mother Daughter Tea Party

A visit to a tea garden or tea parlor can be a great way to spend some quality mother-daughter time for children around age 5 and up.
No Playing Indian at Thanksgiving

In response to the ongoing debate in my daughter's school district about whether it is appropriate to make Native American costumes and re-enact what is generally known as the First Thanksgiving, I decided to do some research on what is at the root of those who object to these traditions.
Preparing a Flower Girl - Before the Wedding

When a young girl is asked to be a flower girl at a wedding, it's not only an important responsibility for her, but for her parents as well. Here's my experience with the myriad of pre-wedding aspects of preparing a flower girl.
Preparing a Flower Girl - Wedding and Reception

When a young girl is asked to be a flower girl at a wedding, it's not only an important responsibility for her, but for her parents as well. Here's some tips on preparing your flower girl for the wedding day.
Should Children Open Gifts at Birthday Parties

Trying to decide if your child should open gifts at his or her party? Tips and advice on how to decide.
The Claremont Thanksgiving Debate

In my suburban community in Southern California there are two public elementary schools that have traditionally celebrated together the week of Thanksgiving each year with a "Friendship Feast." But a debate over dressing as Native Americans and the authenticity of the event polarized my small town.
Types of Children's Birthday Parties


What are some options for children's birthday parties and how do you decide what is right for your family and child?
Writing Thank You Notes with Children

Tips and guidelines on writing thank you notes with children.
Links marked with the [offsite link] designation point to websites not associated with BellaOnline.com. BellaOnline.com is not responsible for the material found there.

Editor's Picks Articles
Top Ten Articles
Previous Features
Site Map



Follow @bellanicki
Tweet


Content copyright © 2018 by . All rights reserved.
This content was written by . If you wish to use this content in any manner, you need written permission.
Contact Nicki Heskin for details.