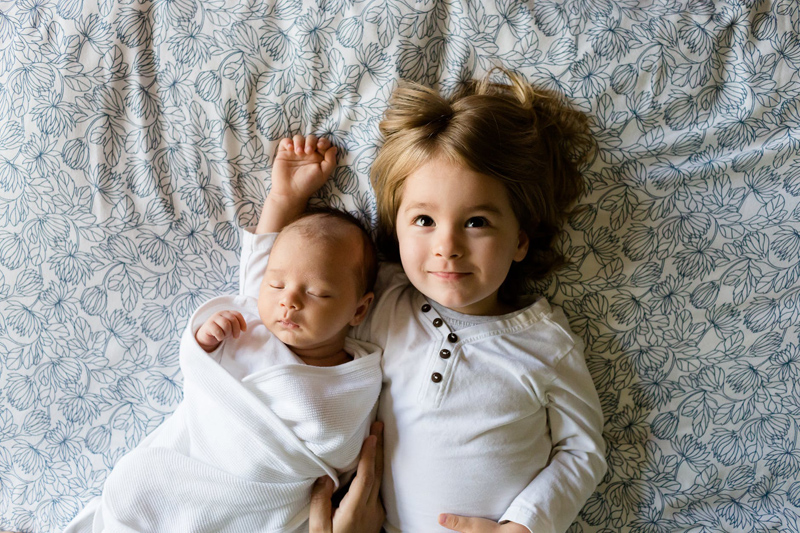 Review of products geared towards parents, educators and young children .
Bad Mother by Ayelet Waldman Review

In Bad Mother, Ayelet Waldman explores the question of how mothers beat themselves up, what it means to be a "good mother." Is it an attainable goal in today's world, or are we all just condemned to be "bad mothers?"
Battle Hymn of the Tiger Mother Review

I thought I would hate Battle Hymn of Tiger Mother by Amy Chua. Here's why I didn't...
Choosing a Baby Monitor

There are a dizzying array of baby monitors available on the market today. If you have decided to purchase or register for a monitor, there are many things to consider in making your selection.
Cinderella Ate My Daughter Review

My review of Peggy Orenstein's excellent and important book, Cinderella Ate My Daughter: Dispatches from the Front Lines of the New Girlie-Girl Culture.
Control-It Nail Biting System Review

My daughter and I tried Control-It Nail Biting Cream to kick her new nail biting habit and my 30-year one. A review of the product and an account of our experiences.
Gigaball Toy -- Product Review

My review of the Gigaball toy -- a giant inflatable "hampster ball" for kids. Overall, a great holiday gift or birthday present for kids. Positive aspects as well as cautions for parents when considering this toy.
Harold and the Purple Crayon DVD Review

A review and description of the HBO family series, Harold and the Purple Crayon, offered on DVD as a complete series.
Melanie Ann White - Music for Children

Melanie Ann White, my daughter's music teacher, offers outstanding music for children. If you have children, or know someone who does, consider giving them the gift of Melanie's music.
Melody Harp -- Child Gift Idea

The Melody Harp is an absolutely fantastic gift for a young child who wants to instantly create recognizable music in the home. Great for children from about age 4-5 or up.
Papa's Grow Sticks Review

Papa's Grow Sticks are a truly beautiful family heirloom in-the-making to record those little marks of children's physical growth that are so often painted over or left behind on a doorframe of a childhood home.
Should I Buy a Baby Monitor

A baby monitor is one of the more expensive baby items on a registry. Some believe they are not necessary. So should you buy a baby monitor?
Sticker Mosaics - Preschool Gift Idea

Orb Factory Sticky Mosaics make great gifts for preschool aged children, boys and girls, 3 and up.
Tangled - Review From a Mom

A mom's review of the 2010 Disney princess movie, Tangled, with themes for exploration and discussion with young children.
The Gift of an Ordinary Day - Book Review

While "The Gift of an Ordinary Day: A Mother's Memoir" by Katrina Kenison, may at first appear to be for mothers of teenagers or at least adolescents, I would actually consider it a must-read for mothers of young children.
The Power of Half - Book Review

A review of the book "The Power of Half" by Kevin and Hannah Salwen. Commentary on the story of this family who sold their home and gave half the proceeds to charity, as well as thought on what reading about this journey can mean to parents of young children.
The Singing Machine Review - Karaoke for Kids

When I bought my 7-year-old daughter a karaoke machine for her "High School Musical" birthday party, I thought it was an extravagant luxury gift – more than I would usually spend on a birthday present (even a *big* one). But I have been delightfully surprised at at how much it provides daily.
The War on Moms by Sharon Lerner - Book Review

Sharon Lerner's "The War on Moms: On Life in a Family Unfriendly Nation," explores how American women, children and families systematically suffer from a lack of public policy, support and services routinely available in numerous other nations.
When Did I Get Like This by Amy Wilson - Review

My review of Amy Wilson's book, "How Did I Get Like This? The Screamer, the Worrier, the Dinosaur-Chicken-Nugget-Buyer and Other Mothers I Swore I'd Never Be.
Editor's Picks Articles
Top Ten Articles
Previous Features
Site Map
Follow @bellanicki
Tweet
Content copyright © 2018 by . All rights reserved.
This content was written by . If you wish to use this content in any manner, you need written permission.
Contact Nicki Heskin for details.