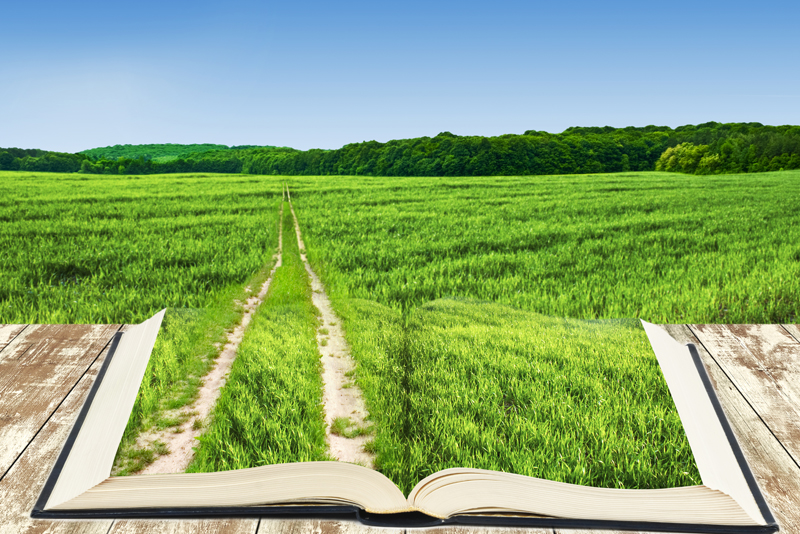 Here you will find in-depth reviews of books I feel are helpful in the genealogy realm. I am building this section so please check back I will have alot of reviews and excerpts up soon. Thank you!
A Face to My Name Vol I Review

Many of us would love to start our research by locating a book talking about our family and giving us great clues, such as DNA. Well, if you belong to the Gist, Guest, Guess and McNeil families, you are in luck. I recently had a chance to review "Volume I - A Face to My Name.", Come learn more!
Ask Granny Review

I recently heard about a program that offers Free Genealogical Seminars for Senior Citizens; I wanted to share this with you, Ask Granny. Here is a brief summary about the program. Check it out!
Bedford County, TN Bible Records, Vol 1 Review

The Bedford County, Tennessee Bible Records, Volume #1 was written by Helen and Timothy Marsh. Helen and Timothy have done an excellent job transcribing the Bible Records of those families they visited. Some of the data included are births, marriages, deaths, relationships and notes.
Bedlam South Review

Bedlam South is written by Mark Grisham and David Donaldson. Since I love history and heard this had a Civil War background, I was excited about reading this novel. While the Civil War is the background for this novel, you are also engrossed in a suspenseful, exciting set of characters.
Census Substitutes & State Census Records

William Dollarhide released his genealogical research book,"Census Substitutes & State Census Records,Volume 1(Eastern States)and Volume 2(Western States). There have been many times my ancestors could not be found,so I was excited to find this new, informative book to help in my research.
Cordova Museum Review

The Cordova Museum is in Cordova, Shelby County, Tennessee. The curator for this awesome museum is Darlene Hooker Sawyer. I recently had the privilege of touring this facility and was amazed at the historical contents this museum has to offer.
Corner of Blue Book Review

I often think about the times in which my ancestors lived. One of the things I have enjoyed doing is reading books that reflect the various time periods that my family lived. Story themes that take into account the history! Corner of Blue by Sharon McAnear does that. Come learn more...
Early Families of the Memphis Area - Needs Help

Descendants of Early Settlers Of Shelby and Adjoining Counties Announce NEW BOOK! EARLY FAMILIES OF THE MEMPHIS AREA Help us get this new book to print by Christmas!
Family Legacy Video Review

Family Legacy Video® offers an awesome opportunity to share your family history. Come learn more about thish exciting new way to showcase your family stories.
Family Roots Publishing Company

Family Roots Publishing is a wonderful resource to order your genealogical books. There is FREE SHIPPING on all purchases over $25 at the FRPC website between now and Christmas Eve - December 24, 2011. The sale ends at 2 pm MST December 24, so make sure you take advantage of it! Come learn more!
Genealogy Books For Your Home Library

Genealogy books and research guides are an important addition to any genealogist's home library. When someone is starting to purchase genealogy books, it is overwhelming how much material on genealogy related topics there are. Here are some books that I recommend! I refer to them often!
Genealogy in the MBQ, Inside Memphis Business

A researcher once told me that you could find something genealogical and/or historical in any magazine you read. I was in a waiting room recently with time to spare and noticed a table with a variety of magazines. I decided to test out this researcher's comment. Come learn more!
Genealogy- 11 Ways to Determine Death Review

Family researchers know that finding information on their ancestor's vital records, birth-marriage-death, is an important part of the documentation. Robin Foster has written an E-book, Genealogy- 11 Ways to Determine Death, and she is offering it free to those who request it.
Grandduchy of Baden Book Review

Map Guide to German Parish Registers – Grandduchy of Baden, second edition, written by Kevan M. Hansen is part of a series compiled to make accessing German records easier. "Its purpose is to aid in identifying what church records to search if a specific town is known", plus much more.
Hiding the Past Review

I recently joined a chat, when one of the members, Nathan Dylan Goodwin, writer, got my attention. He has released a book called "Hiding the Past–A Genealogical Crime Mystery". There are not a lot of novels that have a genealogical background, also having the genealogy twist added to it!
Italian and Sicilian Books

I thought this was a good list of books for Italian and Sicilian History.
Italian and Sicilian Immigration Books

These are a list of books about Italian and Sicilian Immigration.
Kindred by Octavia E. Butler Book Review

Kindred is a look into the past. Dana, a young African American woman, finds herself, with her white husband,in the mid 1800's slave era sent to save her ancestor from death - so she would be born. This novel very vividly puts us into the slavery era and shows how strong black families survived.
Mastering Online Genealogy Review

Mastering Online Genealogy written by W. Daniel Quillen is a great little book packed full of helpful tips in doing online family research. It covers the use of computers and the Internet to successfully do your own genealogical research.
My Magnolia Memories and Musings Review

Patricia Neely-Dorsey has recently released her newest book of poetry, "My Magnolia Memories and Musings – In Poems". I really enjoyed reading, "Reflections of a Mississippi Magnolia – A Life in Poems", so was excited to read her newest work.
Netbook Review

Cheryl Rothwell, Illinois Gen Web coordinator, gives her review of Netbooks.
New Release of Online State Resources

Michael Hait, CG has just released version 3 of his eBook, "Online State Resources for Genealogy". Michael writes, "This new edition verifies and updates all of the links from the previous editions, & adds almost 200 new repositories, for a total of over 600 repositories/agencies & over 9000 links.
One of a Kind Books by TN Genealogical Society

The Tennessee Genealogical Society's book store is offering to the public a chance to order "one of a kind" genealogical and/or historical books. Please visit their website to see their great collection, but check back often as they add to the list periodically!
Reflections of a Mississippi Magnolia Review

Patricia Neely-Dorsey has written a beautiful book of Southern poetry, "Reflections of a Mississippi Magnolia". Perfect for anyone who lives in the South or has any connections there; her poetry brings life to the Southern way. This book of poetry would make a wonderful gift idea!
Researcher's Guide to American Genealogy Resource

The Researcher's Guide to American Genealogy by Val D. Greenwood is a great resource for all serious researchers to own or have access to. Although the 3rd edition came out in 2000, there is still a lot of great information within it's pages that are relevant for today's genealogist to learn from.
Review of Civil War Era by Dollarhide

William Dollarhide's Civil War Era "identifies the places to look and documents to be found for ancestors during the decade, 1861-1869, as well as post-war veterans. The volume is laid out first by nation-wide name lists and then by state listings in alphabetical order".
Revolutionary War Genealogy Research Review

Genealogical Publishing Company has put out some wonderful publications called Genealogy at a Glance. Genealogy at a Glance has put out some wonderful laminated research material. Revolutionary War Genealogy Research by Craig R. Scott, CG is one that I have found quite helpful in my research.
Roots for Kids Review

I have heard from friends that their kids are getting interested in genealogy. But, once they have been bitten by the genealogy bug, we need to provide them with resources and instruction so they will learn the proper way to do their family history.
Roots Magic 6 Review

I wanted to use a software program to help me keep organized. I decided to PAF. But, now this software is discontinued, I decided to venture out and try another software program. I tried various programs, but the one I decided to use for my personal & client use is Roots Magic 6. Come learn more...
The Blood of My Mother Review

What happens when you take a writer, a genealogist, and a historical researcher and put them in a room together? What happens when they are the same person? Roccie Hill began doing genealogy to find answers to questions about her family!
The Guide to FamilySearch Online Review

We now have a new resource in using FamilySearch, The Guide to FamilySearch Online. FamilySearch has been a great research tool for many genealogists. Its website states "FamilySearch is the largest genealogy organization in the world. Come learn how this great book can help you!
The Lost Pensions Review

The "Lost" Pensions is a wonderful resource written by Craig R. Scott, CG. There are over 16,000 names! Come learn more about this great genealogical and historical resource.
The Marriage Certificate Review

I recently read Stephen Molyneux's mystery "The Marriage Certificate", and truly enjoyed reading it. The mystery he unravels researching the couple in the marriage certificate is a wonderfully written book leaving you wanting more, revealing a deep dark secret thought hidden in the past.
The Taylor's Civil War Book Review

started reading "The Taylor's Civil War" by Lowell F. Volk and had a hard time putting the book down. The Taylor family captured my interest from the very beginning. The background of the story is the Civil War, but there is much more to this story than the War.
TN Genealogical Society's Bookstore Website

The Tennessee Genealogical Society has announced their new Bookstore website. They have a wonderful collection of books featuring Tennessee research as well as areas outside of Tennessee. Come learn more!
True Miracles with Genealogy Review

True Miracles with Genealogy, Help From Beyond the Veil was written by Anne Bradshaw. It is a touching book that is a collection of short stories about people feeling inspired from their ancestors (or those they are researching) from beyond the veil. Come learn more about this touching book.
Understanding Probate Records Review

"The Researcher's Guide to American Genealogy" has a wealth of genealogical information. There were times when I would be researching wills & probate records, where I never really understood the entire value of the document because I was not educated in probate terms. Come learn more about probate.
Using Dragon Speech Recognition for Genealogy

Dragon is the world's best-selling speech recognition software. It turns your talk into text and can make virtually any computer task easier and faster. Come learn how it can be used in your family history research.
Washington Co., TN Deeds, 1797-1817, Vol. 2 Review

Genealogists that are researching in the Washington County, Tennessee area have a great new resource to use. The following book is now available: Washington County, Tennessee – Deeds, 1797-1817, Volume 2 written by Loraine Bennett Rae.
Washington's Flying Camp Book Review

"Villainy and Maddness", Washington's Flying Camp is an exciting riveting new book written by Richard Lee Baker about a group formed during the American Revolution. I really enjoyed learning about this and wanted to share it with you.
Editor's Picks Articles
Top Ten Articles
Previous Features
Site Map
Content copyright © 2018 by . All rights reserved.
This content was written by . If you wish to use this content in any manner, you need written permission.
Contact Tina Sansone for details.