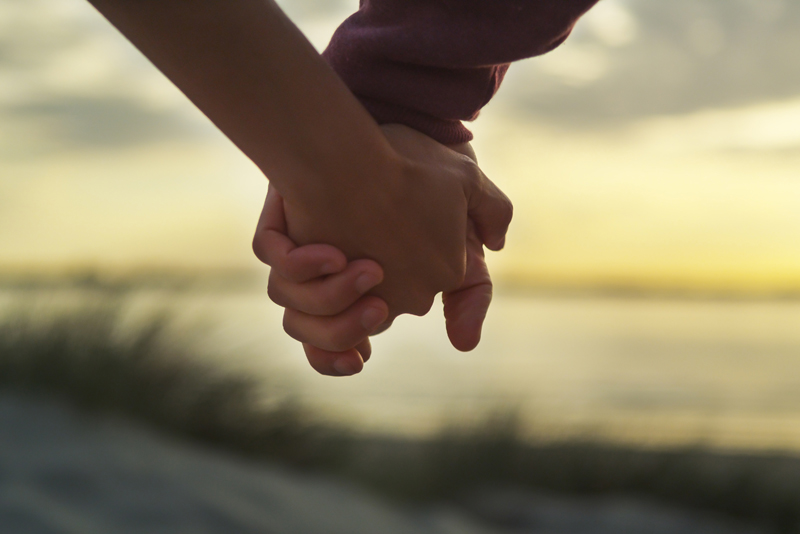 From your perfume to your cell phone, many environmental hazards can cause or aggravate infertility. Learn how to go green to become more fertile, prevent miscarriage and have a healthier baby.
6 Ways to Curb Dietary Phthalate for Fertility

Learn six key ways to reduce dietary phthalate for optimal fertility
6 Ways to Curb Phthalate Skin Absorption

Learn which six type of personal care products commonly contain high levels of phthalate
Avoid Canned Soups When Trying To Conceive

Some canned soups contain toxic amounts of BPA according to a 2011 Harvard study. BPA can harm male and female fertility and may adversely effect to your baby-to-be.
Bottled Water And Fertility

Bottled water may contain endocrine disrupting chemicals which may be best avoided while trying to conceive.
BPA Harms Embryo Quality

Keeping BPA out of your diet may help embryos to develop normally
BPA May Harm IVF Success

Exposure to BPA may reduce IVF success, learn how to get the plastics out your diet
BPA's Harmful Effects On Egg Quality

BPA has been found to adversely affect egg quality, increase miscarriage risk, reduce IVF success and harm sperm. Learn how to reduce your exposure now to improve your fertility.
Caffeine Harms IVF Success

Caffeine - for the first time - has been shown to lower IVF success rates and cause babies to be small for their gestational age. It's time to rethink your caffeine habits!
Caffeine Reduces Female Fertility

Your daily caffeine fix could significantly lengthen the time it takes to conceive, it may be time to give up your cup of joe.
Can Alcohol Lowers Chances Of Conception?

When both partners avoid alcohol in the month before IVF the odds of conceiving may increase and the chance of miscarriage may drop. Even minimal drinking may be unfriendly to fertility, especially right before conception
Can Phthalates Harm Fertility And IVF Success?

Phthalates are ubiquitous environmental contaminants that may lower IVF success. How great is your is your exposure level?. It may be time to take a closer look at phthalates in personal care products and diet.
Dry Cleaning Chemicals Can Harm Fertiltiy

Conception may be quickened by avoiding exposure to dry-cleaned clothing and dry cleaning fumes.
Embryo Quality Linked To Pesticides And Seafood

Pesticides, PCBs and PBDEs, may negatively impact embryo quality, you may want to reduce your exposure level.
Even One Coffee A Day Reduces Fertility

Even one cup of coffee daily can halve your chances of conceiving according to some studies.
Flame Retardants And Your Fertility

Exposure to flame retardants can double the time it takes to conceive, learn how to minimize your risks.
Fragrance And Perfume May Harm Your Fertility

Fragrances contain many untested chemicals some of which are known to harm male and female fertility, learn to minimize synthetic fragrance to protect your fertility and baby-to-be from harm
Heavy Metals May Reduce Embryo Quality

Excessive heavy metals may reduce egg and embryo quality. Detoxification may help.
How Smoking Harms Fertility


Smoking can dramatically reduce male and female fertility and harm the fertility of your children. Male fertility can suffer greatly even when sperm tests are stellar. Here is a big wake-up call if you smoke and are trying to conceive.
Intense Exercise Can Delay Pregnancy

Intense exercise can increase the time it takes to become pregnant according to a huge 2012 study on over 3,000 women.
Is BPA-Free Plastic a Fertility Hazard?

BPA-Free plastic may be a hazard to your fertility and baby-to-be.
Male BPA Exposure May Harm Embryo Quality

Male BPA exposure may reduce embryo quality, learn how to keep exposure levels low.
MSG May Harm Fertility

MSG has been shown to alter male and female fertility and may be harmful during pregnancy. Learn how to avoid this potent neuro-toxin in your diet.
Nail Polish May Harm Fertility and Pregnancy

Painting your nails can allow reproductive toxins to enter your body and your baby if you are pregnant. Make healthier nail polish choices to protect your fertility.
Non Stick Pans and Infertility

Is your cookware prolonging infertility? How avoiding non stick coatings may lead to a speedier conception.
Parabens May Lower Fertility And Embryo Quality

Parabens based preservatives are preset in many personal care products but studies show they may reduce embryo quality and fertility and delay conception. Learn how to avoid them.
PCB Exposure Can Harm IVF Success

The success of your IVF could be linked to the levels of toxic PCBs in your blood is the take home message from a number of new studies on the link between PCBs and IVF success rates. Learn how to reduce your risks to boost your chances of conceiving.
PCBs and Female Fertility

PCBs may harm female fertility
Pesticides In Drinking Water May Harm Fertility

Pesticides in drinking water - even at safe levels - can disrupt female fertility. A good water filter can help.
Phthalates and Female Infertility

Phthalates provide the fragrance in many personal care, nail and hair products and this family of chemical can severely disrupt fertility in both men and women. Learn how to reduce your exposure to protect your fertility.
Running Regularly Can Harm Fertility

For many women running regularly causes their bodies to stop ovulating and causes luteal phase defect disfavoring conception and pregnancy.
Running/Exercising Stops Ovulation In 50% Of Women

Research shows that half of regularly exercising women don't ovulate and those that do experience a high frequency of luteal phase defect compared to women who are less active. It may be time to rethink your exercise program while trying to conceive.
Soft Drinks May Increase Ovulatory Infertility

Soft drinks of all kinds have been demonstrated to increase ovulatory infertility.
Sunscreen May Disrupt Fertility Hormones

Sunscreen often contains chemicals that are proven endocrine disruptors. Learn how to choose safe sunscreens to keep your hormones balanced and protect your baby-to-be.
Editor's Picks Articles
Top Ten Articles
Previous Features
Site Map
Content copyright © 2018 by . All rights reserved.
This content was written by . If you wish to use this content in any manner, you need written permission.
Contact Hannah Calef for details.