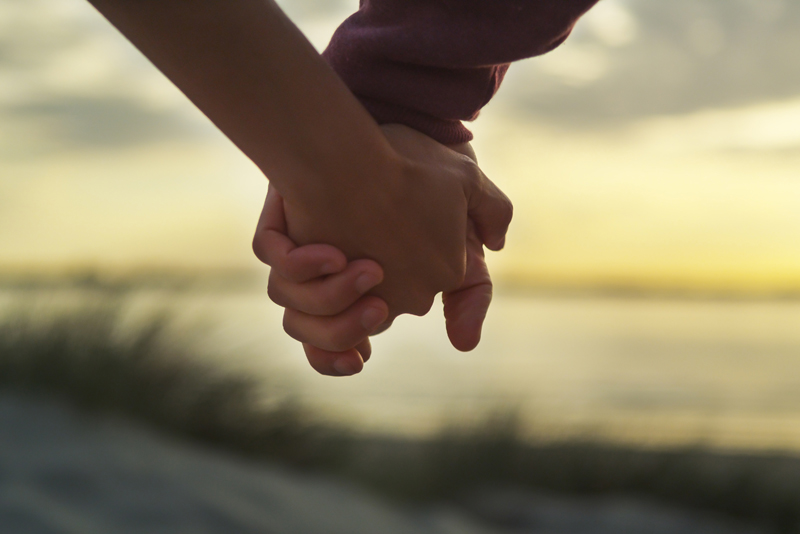 40% of infertility is due to male factors. Learn more.
A Mediterranean Diet Can Help Sperm

Sticking closely to a Mediterranean diet may boost all aspects of sperm health.
Antioxidants May Up ICSI Success Rates

ICSI may be far more successful when preceded by antioxidant supplementation to reduce sperm DNA fragmentation.
Are His Sperm Ready For ICSI?

Sperm DNA integrity may be a hidden problem when other aspects of sperm health such as counts, motility and morphology are poor. DNA integrity predicts ICSI success and is worth actively protecting in the months before ICSI/IVF.
Arsenic and Male Infertility

Dietary arsenic may reduce male fertility. Rice-rich diets may be to blame.
Black Seed Oil And Male Fertility

Black seed oil - nigella sativa - may help multiple aspects of male fertility
Boxers or Briefs?

Type of male underwear may influence sperm DNA integrity.
BPA Harms Sperm and Male Fertility


BPA needs to be rigorously avoided when trying to conceive to keep sperm healthy and fertile. Learn how to minimize your risks - keeping BPA low could help your baby-to-be too.
Can Cell Phones Can Damage Male Fertility

Cell phone exposure has been found to lower sperm counts. Minimizing brain exposure to cell phone radiation could help you to conceive faster.
Can Pesticides Harm Sperm?

Consuming a higher pesticide load may reduce male fertility
Can Vaping Harm Male Fertility?

Vaping - or any other means of ingesting nicotine - can negatively affect male fertility in overt and subtle ways.
Can Vitamin D Influence Male Fertility?

Vitamin D may profoundly improve sperm DNA fragmentation, improve sperm metrics and morphology. Can it help speed conception?
Cay You Avoid IVF By Boosting Sperm Health?


IVF is often suggested for male infertility; addressing nutritional and lifestyle factors linked with male fertility may facilitate natural conception.
Cola And Fast Foods May Damage Sperm


Cola especially when consumed as part of a fast food lifestyle may damage sperm.
Goji Berries May Help Sperm Count and Motility

Goji berries may help protect against oxidative stress when consumed daily and have been shown to improve sperm counts and motility with a 75% success rate.
Help For Sperm DNA Fragmentation and Damage


A new low-tech method may be helpful in reducing the numbers of sperm with DNA damage.
High Fat Diets May Harm Sperm Count

A diet high in fat - especially saturated fat - may lower sperm counts and concentration according to a 2012 study.
Intense Exercise Can Harm Sperm Morphology

Intensive work-outs can damage sperm morphology significantly but a 2011 study shows that the antioxidant resveratrol may protect against exercise-induced harm.
Is Sunscreen Zapping Male Fertility?

Chemicals in sunscreen may reduce male fertility. Learn how to choose a safe sunscreen.
Is Wi-Fi Hazardous To Sperm?

A 2011 study has raised concern that exposure to Wi-Fi may lower sperm motility and increase DNA damage.
Laptop Computers Harm Male Fertility

The heat from laptop computers can have an adverse effect upon sperm quality - learn how to minimize the damage.
Less Steak More Veggies For Peak Male Fertiltiy

Too much meat may be a trigger for poor sperm health. Men who eat more fruits and vegetables may significantly boost their fertility.
Male Diet May Help IVF/ICSI Success

Certain kinds of diets may have a 'drastic effect' of pregnancy rates with ICSI, your doctor may not tell you this but what you eat may make a difference to success rates.
Male Phthalate Exposure Delays Pregnancy

When men have higher levels of urinary phthalates, conception may be delayed markedly. Learn how to reduce phthalate exposure to boost male fertility.
Men Need Pre-Conceptual Folic Acid Too

Folic acid can help to protect sperm DNA from damage whihc can cause IVF to fail, men may benefit from taking pre-conceptual nutrients such as folic acid even when sperm tests are normal.
Pomegranate and Sperm Motility

Pomegranate may improve sperm motility in sub-fertile men
Proton Pump Meds And Male Sub-Fertiltiy

Proton pump inhibitor use has been linked with lowered total motile sperm counts.
Reducing Sperm Aneuploidy Before ICSI

Reducing sperm aneuploidy may reduce pregnancy loss and up the chances of a live birth after ICSI. A natural L-Carnitine treatment may help.
Smoking and Sperm DNA Damage

Tobacco smoking can trigger sperm DNA damage
Sperm Motility Improves With Moderate Exercise

Engaging in regular moderate exercise may help to improve sperm motility according to a 2011 study.
Sperm Motility May Improve With A Healthy Diet

Sperm motility may improve significantly when diet quality is improved.
Three Key Nutrients For Boosting Sperm Motility

Three nutrients have been proven to significantly boost sperm motility.
Tomato Juice and Sperm Motility

Regular tomato juice consumption may help to improve sperm motility
Untreated Diabetes May Harm Male Fertility

Diabetes may adversely affect male fertility even when sperm tests are normal, a diabetes test may be your missing link if you are having trouble TTC.
Ureaplasma And Poor Sperm Morphology

Ureaplasma infections may be at the root of much male infertility especially poor sperm morphology. Fortunately Ureaplasma is treatable with antibiotics.
Vitamins May Optimize Sperm Health

Having a 'normal' sperm analysis can mean that sperm are still in the sub-fertile ranges. Vitamins may help to restore optimal sperm health to speed conception.
What Is A Normal Sperm Analysis?

The WHO sperm analysis guidelines are based on average sperm values; but average is not necessarily optimal.
Editor's Picks Articles
Top Ten Articles
Previous Features
Site Map
Content copyright © 2018 by . All rights reserved.
This content was written by . If you wish to use this content in any manner, you need written permission.
Contact Hannah Calef for details.